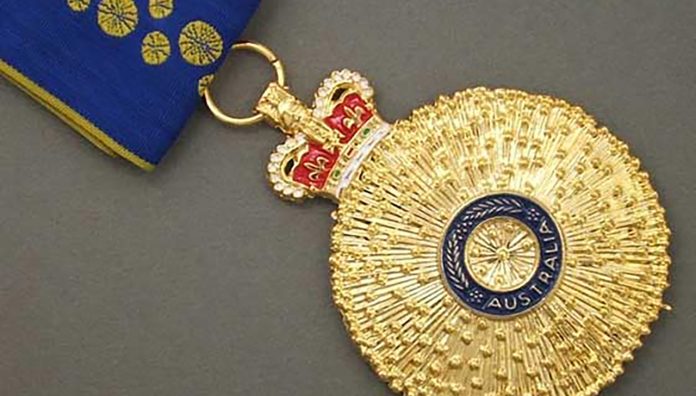 Public health leaders, a pharmacist and a former PSA CEO were honoured for their services to the community in this year's Queen's Birthday honours. 
Victorian pharmacist George Greenberg was appointed a Member (AM) of the Order of Australia for 'significant service to aged care, and to medical advisory roles'. 
A former hospital and community pharmacist, Mr Greenberg was a member of PSA's Victorian Ethics and Legislation Committee from 1997 to 2000.
He has been a Board Member of Emmy Monash Aged Care since 2005 and was a member of the Pharmacy Board of Victoria from 1994 to 2005.
The PSA's National President Associate Professor Chris Freeman said Mr Greenberg deserved recognition for his work both as a pharmacist and as a member of numerous medical advisory boards.
'Mr Greenberg has been an active member of our health community for many years, making significant contributions to the health sector across community and hospital pharmacy, as well as offering his expertise to further the pharmacy profession,' he said.
'I thank him for his dedication to advancing the pharmacy profession and for his years of service as a consumer and patient advocate.'
Professor Sarah Hilmer, Conjoint Professor of Geriatric Pharmacology Medicine at the University of Sydney, was also appointed an AM for 'significant service to clinical and geriatric pharmacology'.
A clinical pharmacologist and geriatrician, Prof Hilmer has trained and educated countless pharmacy students and continues to provide training and education to pharmacists through conferences and educational programs.
She also led the Quality Use of Medicines to Optimise Ageing in Older Australians: Recommendations for a National Strategic Action Plan to Reduce Inappropriate Polypharmacy from 2015 to 2018.
Former PSA CEO Liesel Wett was awarded a Medal of the Order of Australia for 'service to medical administration'. 
Ms Wett has been CEO of Australian Pathology since 2014 and was PSA CEO from 2010 to 2014. She has also been Chair of Goodwin Aged Care Services since 2014. 
Pandemic leadership celebrated
A number of high-ranking public health officials were also recognised for their leadership during the pandemic.
They include former Commonwealth Chief Medical Officer Dr Brendan Murphy, who was appointed a Companion (AC) of the Order of Australia for 'eminent service to medical administration and community health, particularly as Chief Medical Officer, and to nephrology, to research and innovation, and to professional organisations'.
Speaking to Australian Pharmacist in November 2020, Dr Murphy, now the Secretary of the Commonwealth Department of Health, said it was a 'privilege' to help lead the country through the pandemic. He also thanked the nation's pharmacists for their tireless work.
'We could not be more appreciative of our pharmacists and the staff that support them in communities across the country,' Dr Murphy said.
'Our pharmacists play a pivotal role as our most accessible health professionals and their contribution on the frontline during this pandemic is to be greatly appreciated and admired.'
Queensland's former Chief Health Officer, now Governor, Dr Jeanette Young was also appointed an AC for 'eminent service to public health administration, to medicine and medical research, to the tertiary education sector, and as the 27th Governor appointed in Queensland'.
New South Wales Chief Health Officer Dr Kerry Chant was appointed an Officer (AO) of the Order of Australia  for 'distinguished service to the people of NSW through public health administration and governance, and to medicine'. 
Dr Chant became a household name in NSW during the 2 years of the pandemic so far, providing daily COVID-19 updates at government press conferences. She has also made significant contributions to eliminate HIV, hepatitis B and hepatitis C, as well as holding a pivotal role in containing the spread of the swine flu.
She said the recognition went beyond her individual effort.
'This honour is a tribute to my many colleagues in NSW Health for the outstanding work they have done and continue to do to keep the community safe throughout the COVID pandemic,' Dr Chant said.
A/Prof Freeman extended his congratulations to all the health leaders.
'I thank Dr Young, Dr Chant and Dr Murphy for their service and leadership throughout the COVID-19 pandemic and their ongoing support of health professionals,' he said.
Other notable mentions include Dr Lucas De Toca, who oversaw the roll-out of the COVID-19 vaccination across primary care sites for the Department of Health and received the Public Service Medal (PSM) 'for outstanding public service through leadership in managing the successful COVID19 vaccine rollout through primary health care'.
National Chair and President of the Heart Foundation Christopher Leptos, who also advises the pharmacy sector, was made an AO for 'distinguished service to the not-for-profit sector through leadership and philanthropic support, to the public sector, and to education'.
Read the full list of 2022 Queen's Birthday honours recipients.