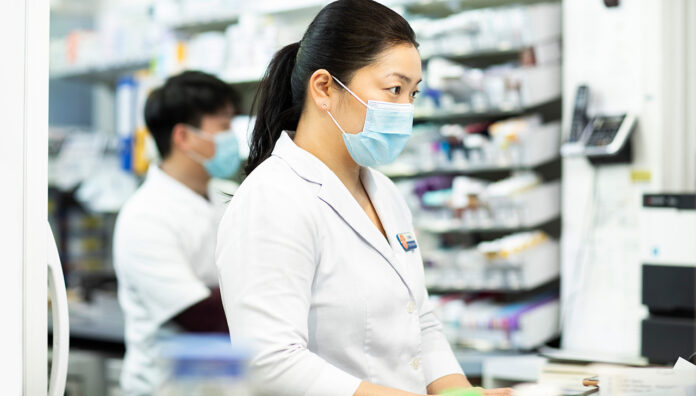 The New South Wales (NSW) Government has committed to implementing a real-time prescription monitoring (RTPM) system to track medicines associated with a high risk of causing harm, dependence or misuse.
Set out in last week's 2020–21 NSW Budget, the commitment follows PSA's pre-budget submission, which called on the government to allocate $30 million to an RTPM system.
Key points
NSW is the latest state to commit to promoting medicine safety through a real-time prescription monitoring system.
Tasmania, the ACT and Victoria all have RTPM systems in place, while South Australia and Queensland are developing on their own.
Western Australia and the Northern Territory have not yet developed RTPM systems.
The PSA NSW Branch President Chelsea Felkai said such a system would better inform clinical decision-making and improve medicine safety.
'Deaths from prescription medicines have outpaced deaths from illicit drugs in Australia and RTPM will reduce inappropriate multiple prescribing events, reduce fraudulent prescribing and improve quality of care by facilitating a patient-centred approach,' she said.
As previously reported, Australian coroners have been calling for RTPM since the 1980s. Since then, accidental deaths due to opioids continue to rise, with the number of unintentional drug-induced deaths involving opioids almost trebling from 2006 (338 deaths) to 2018 (900 deaths), according to Australia's Annual Overdose Report 2020.
Oxycodone was the most commonly dispensed opioid in Australia in 2018, with 5.7 million prescriptions dispensed, followed by codeine (3.7 million prescriptions) and tramadol (2.7 million prescriptions).
'Opioids and benzodiazepines, along with other prescription drugs of abuse, have legitimate roles in the treatment of a range of health conditions, however, their primary risk-addiction and dependence can only be addressed with an RTPM system,' according to PSA's pre-budget submission.
'RTPM is intended to reduce inappropriate multiple prescribing events, reduce fraudulent prescribing and improve quality of care by facilitating a patient-centred approach in addressing prescription medication misuse.'
Across the country
NSW is the latest state to commit to promoting medicine safety through an RTPM system.
Tasmania's Drugs and Poisons Information System Online Remote Access (DORA) was the first RTPM system to be implemented in Australia when it launched in 2012. The Australian Capital Territory followed suit, adopting DORA in 2019, while Victoria implemented its own system, SafeScript, in April last year.
Unlike DORA, SafeScript is now mandatory for all prescribers and dispensers. 
The South Australian Government is currently working on ScriptCheckSA, which is anticipated to be available from early 2021, and Queensland is developing its own QScript. 
Meanwhile, the Western Australian Department of Health is working towards an RTPM system, which will be based on SafeScript. The Northern Territory has not yet developed a system.  
The aim is to have each state and territory system connected to the national data exchange, which will allow prescribers and pharmacists to access real-time information across the country.   
Other budget measures
Health spending accounts for almost one-third of the total NSW Budget. This includes a $55.9 million investment over 4 years to increase support for palliative care services to provide the best quality care and support for those reaching the end of their life.
'The PSA has worked alongside the Clinical Excellence Commission in supporting palliative care education for pharmacists who play a vital role in increasing access to core medicines for anticipatory prescribing, and work as part of a multidisciplinary team to support end of life care,' Ms Felkai said.
Also included was $169.4 million over 4 years for mental health, an additional $385 million for personal protective equipment to keep frontline health workers safe, and $30 million for additional emergency department attendances and ambulance calls.
The PSA submission called on the NSW Government to facilitate and fund community pharmacists to manage non-urgent presentations and allocate $9 million to reduce the financial impact and burden on emergency departments and improve access to health care through community pharmacy.
Ms Felkai said more than 10% of emergency department presentations were considered non-urgent and 70% of these presentations occurred during the business hours of a community pharmacy.
'Building upon the established accessibility of community pharmacies and the skills of pharmacists in the primary health care space will drastically improve the community's access to health services,' she said.
'Allowing community pharmacists to triage, manage or refer patients to doctors for non-urgent or low-urgency medical conditions would create significant benefits for both patient health and would save the health system between $131 million and $439 million a year.'