Pharmacists across Australia and the globe came together on 25 September to celebrate the 10th annual World Pharmacists Day.
With the theme of 'safe and effective medicines for all', World Pharmacists Day 2019 highlighted the crucial role pharmacists play in safeguarding patient safety by improving medicines use and reducing medication errors.
The PSA chose the day to launch its refreshed My Health Record (MHR) Guidelines for Pharmacists and celebrated with events across the country.
Australian Capital Territory
At a breakfast in Canberra, Director of the Australian Digital Health Agency's Medicines Safety Program Andrew Matthews spoke about the advantages of pharmacists having access to patient records.
'He was enthusiastic about the benefits GPs were already seeing from immediate access to patients' hospital discharge records,' ACT Branch committee member Kara Sellwood said.
'For me, the highlight was his explanation of paperless scripts and the challenges and opportunities facing community pharmacies as they redesign workflow practices.'
Victoria
PSA's Victorian branch marked the occasion with a discussion on the future of digital innovations in the profession, with pharmacist Robert Sztar sharing his passion for using technology to deliver better patient-focused care.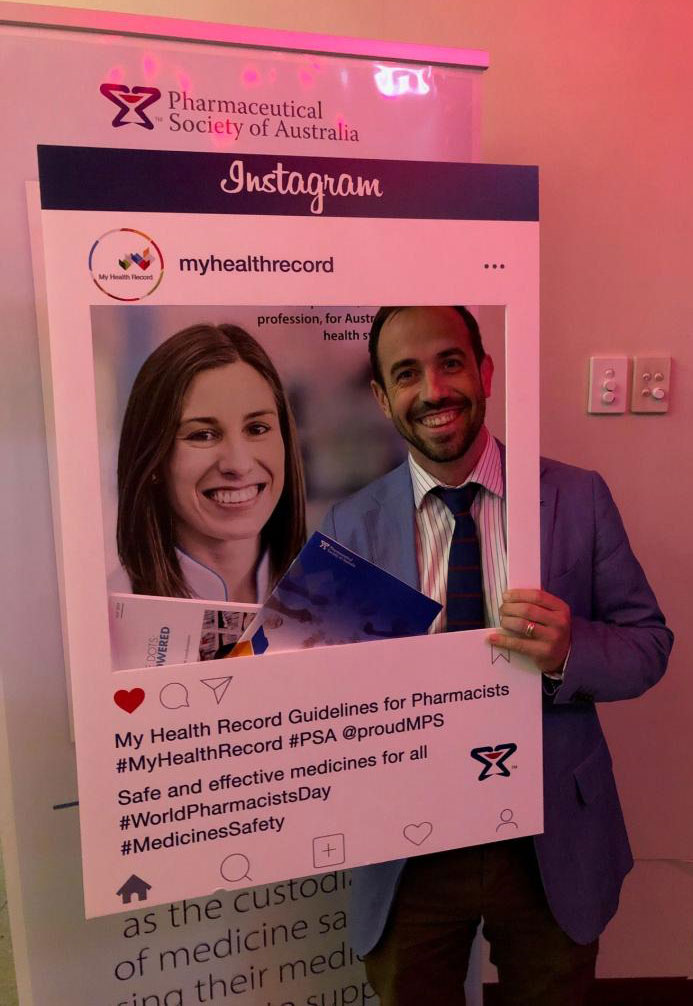 Queensland
Cooroy, Townsville, Sunshine Coast
In the Sunshine State, PSA Queensland Vice President Jacquie Meyer hosted a morning tea at her pharmacy in Cooroy, while 35 pharmacists attended an event at the Fox Hotel in South Brisbane.
Queensland Early Career Pharmacists (ECP) Working Group members James Buckley and Andrew Calabro also participated, with Mr Buckley holding an event on the Sunshine Coast and Mr Calabro spending the day visiting pharmacies in Townsville.
Tasmania
Meanwhile, in Tasmania, PSA branch members provided a sweet note to the day, distributing 70 cakes to pharmacies across the island.
Emily Thorp, a PSA Professional Practice Pharmacist, said the team spoke to 25% of Tasmanian PSA members and visited pharmacies involving 45% of members.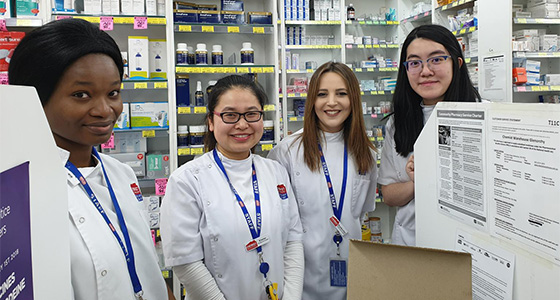 'We also targeted members in a range of practice settings, including: general practice, compounding, Primary Health Tasmania, the University of Tasmania, and pharmacists at the state's major hospitals,' Ms Thorp said.
Northern Territory
In the Northern Territory, the Federal Member for Solomon, Luke Gosling, spoke at an event in Darwin, praising the work of pharmacists.
'Anything we can do that is preventative and helps people manage their medicines is going to mean better health for everyone, and the people who have that expert knowledge are pharmacists,' Gosling said.
South Australia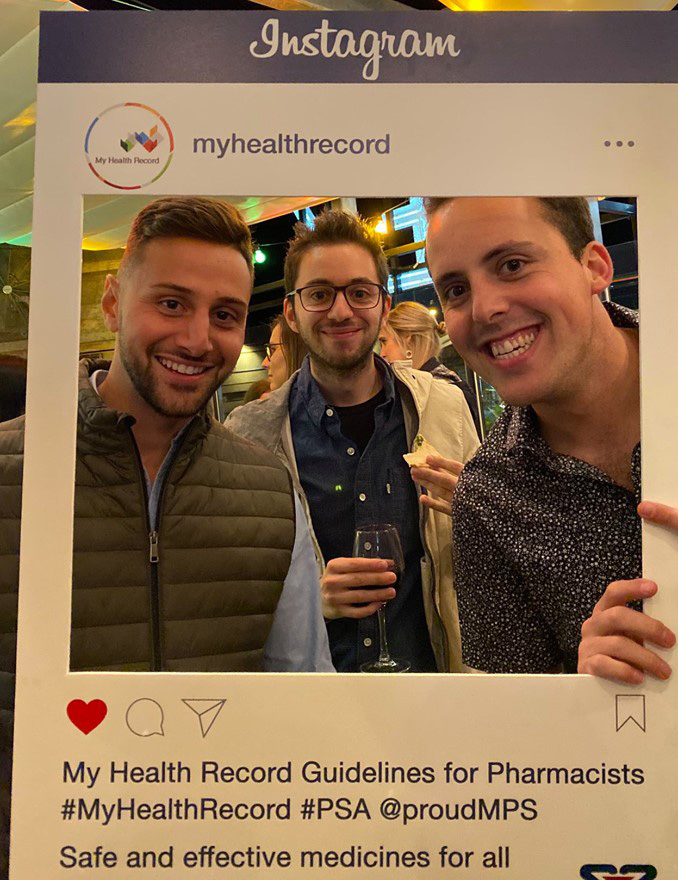 Chair of the South Australia (SA) ECP Working Group Renae Lloyd hosted a networking evening for Adelaide pharmacists.
PSA SA Branch Manager Helen Stone said it was a great opportunity to meet new contacts and catch up with old friends.
'There were about 50 attendees, which included students, interns and pharmacists,' Ms Stone said. 
'We saw members and non-members we don't normally see. It was nice to welcome new faces and there were lots of photos taken with our Instagram selfie prop.'
New South Wales
Orange, Sydney
At a breakfast in Orange, New South Wales (NSW), attendees heard about the value pharmacists bring to health from a range of speakers, including Charles Sturt University Associate Professor Maree Simpson, National Australian Pharmacy Students' Association President Erin Cooper, and Assistant Minister to the Deputy Prime Minister Andrew Gee.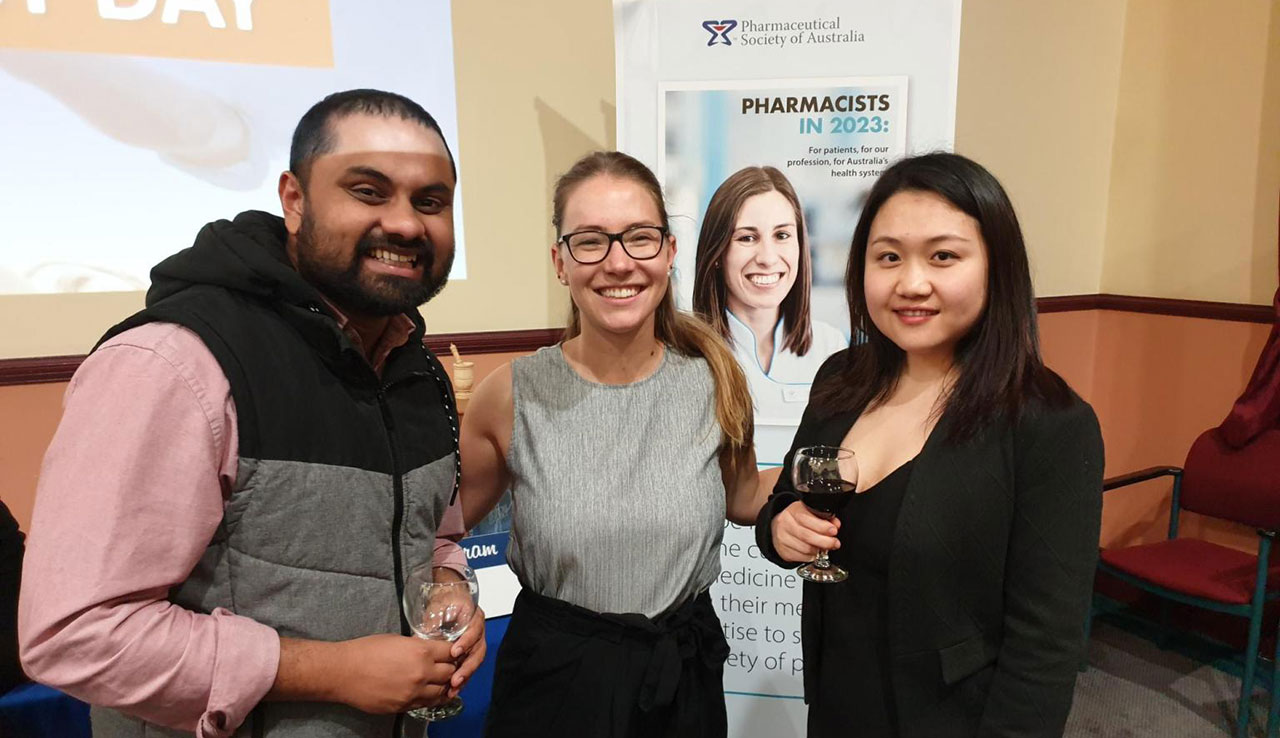 Those in Sydney had the opportunity to attend an evening event with the Federal Member for Dobell Emma McBride, the University of Sydney's Dean of Pharmacy, Professor Andrew McLachlan, NSW PSA President Professor Peter Carroll, and Amy Murray, Director of Pharmacy at Blacktown and Mount Druitt Hospitals.
NSW ECP Working Group members also presented a range of inspiring TED Talks, including Rainy Yuchen Johnson, who highlighted the possibilities of MHR for pharmacists and the opportunity it presents to provide better patient outcomes.
Western Australia
On the other side of the country, PSA's Western Australia (WA) branch hosted an evening for young and experienced pharmacists, with branch president and PSA ECP of the Year, Dr Fei Sim, sharing some thoughts on how to ensure medicine safety for all.
WA ECP Working Group member Jo Armstrong had this World Pharmacists Day message to share:
A global celebration
World Pharmacists Day began in 2009 at the Federation of International Pharmacists (FIP) World Congress in Istanbul, as a way to promote the work of pharmacists.
Hundreds of professionals celebrated together at this year's congress in Abu Dhabi, while other events highlighted the different issues pharmacists face around the globe.
The Pharmaceutical Society of Kenya used the day to launch new guidelines on distribution practices and the disposal of pharmaceutical waste, while the Royal Pharmaceutical Society of Great Britain and Pharmaceutical Society of Nigeria announced a new strategic partnership to  improve patient care.
In Canada, the Canadian Pharmacists Association shared pharmacists' stories on social media as part of its #rethinkpharmacists campaign. This aims to remind the community that pharmacists are 'convenient, accessible and close to home'.