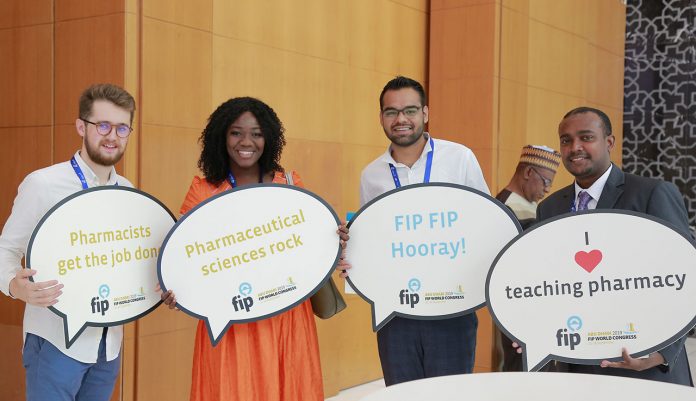 Medicine access, technological disruption to traditional care models, ethical dilemmas and gender equity dominated the program for the 79th International Pharmacy Federation (FIP) Congress.
The congress wrapped up in Abu Dhabi, United Arab Emirates, on Thursday attended by 2,652 delegates from 115 countries.
Australian pharmacists played key roles chairing sessions and workshops and presenting new research. Some of the highlights of the congress follow.
Ethical dilemmas: conscientious objection and moral stress
Associate Professor Betty Chaar MPS, lecturer in professionalism in pharmacy at the University of Sydney chaired a session which explored the tension between the rights of pharmacists as individuals to practice in a way which does not conflict with moral beliefs and the rights of consumers not to have the beliefs of the practitioner imposed on them.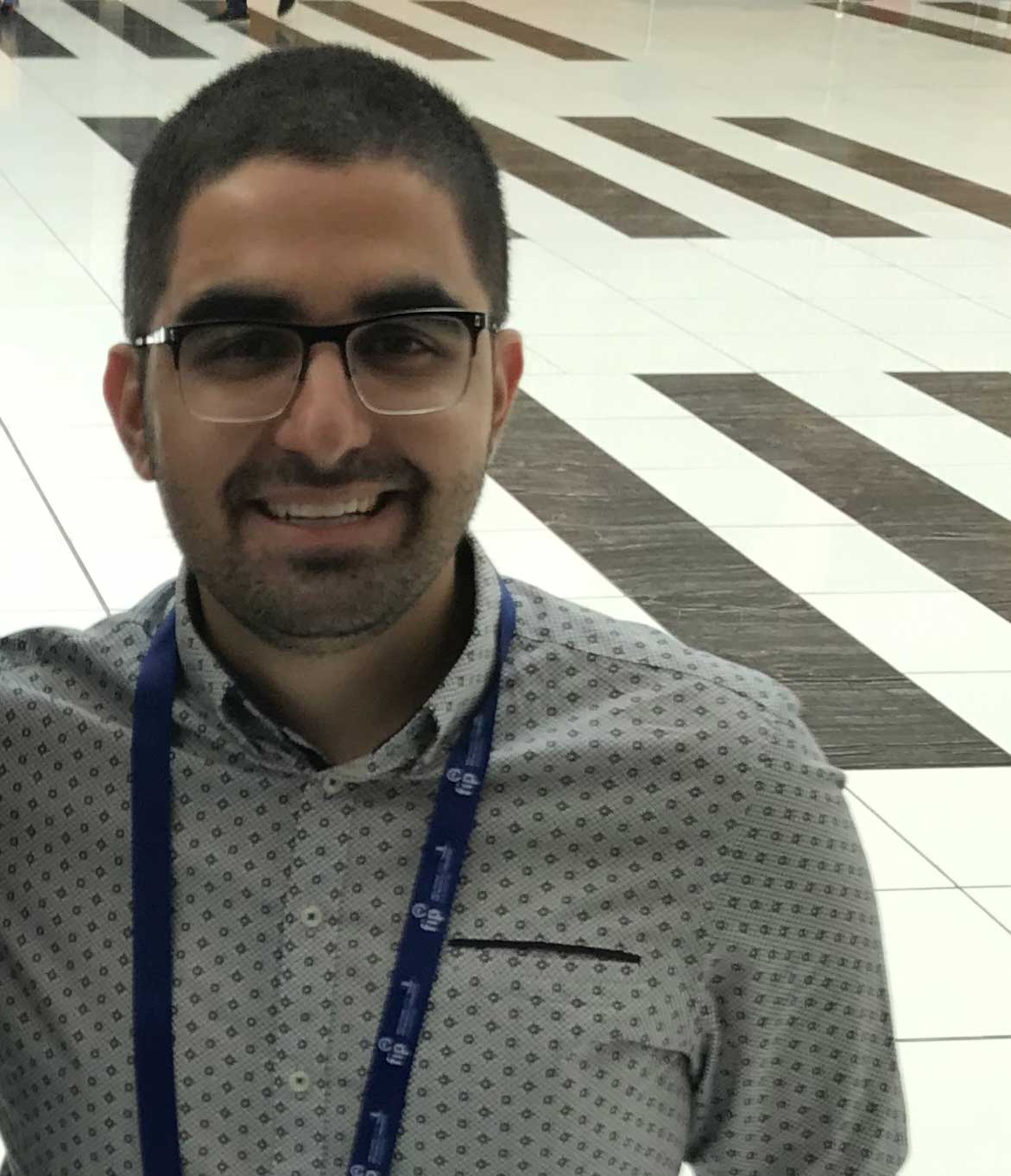 The session explored the various rights and responsibilities of pharmacists around the world in areas such as reproductive health, voluntary assisted dying and in relation to people who use illicit drugs.
A discussion session was expertly facilitated by Sami Isaac MPS, pharmacist and PhD candidate at the University of Sydney, through cases examining pharmacists' rights to conscientious objection in relation to reproductive health. The diversity of experiences from colleagues around the globe empowered delegates to be more self-aware through a rich, nuanced and reflective discussion.
Hot topics: Gender equity, internet pharmacy and antimicrobial stewardship
Tana Wuliji (World Health Organisation, New Zealand), Nadia Bukhari (FIP Global Lead, Gender Equity, Pakistan) and Dr Catherine Duggan (FIP CEO, United Kingdom) challenged pharmacy leaders to champion gender equity in health care, presenting compelling data which demonstrate the whole health care workforce benefits when gender equity is higher. FIP's work in this area can be followed with the social media hashtag #equityrx.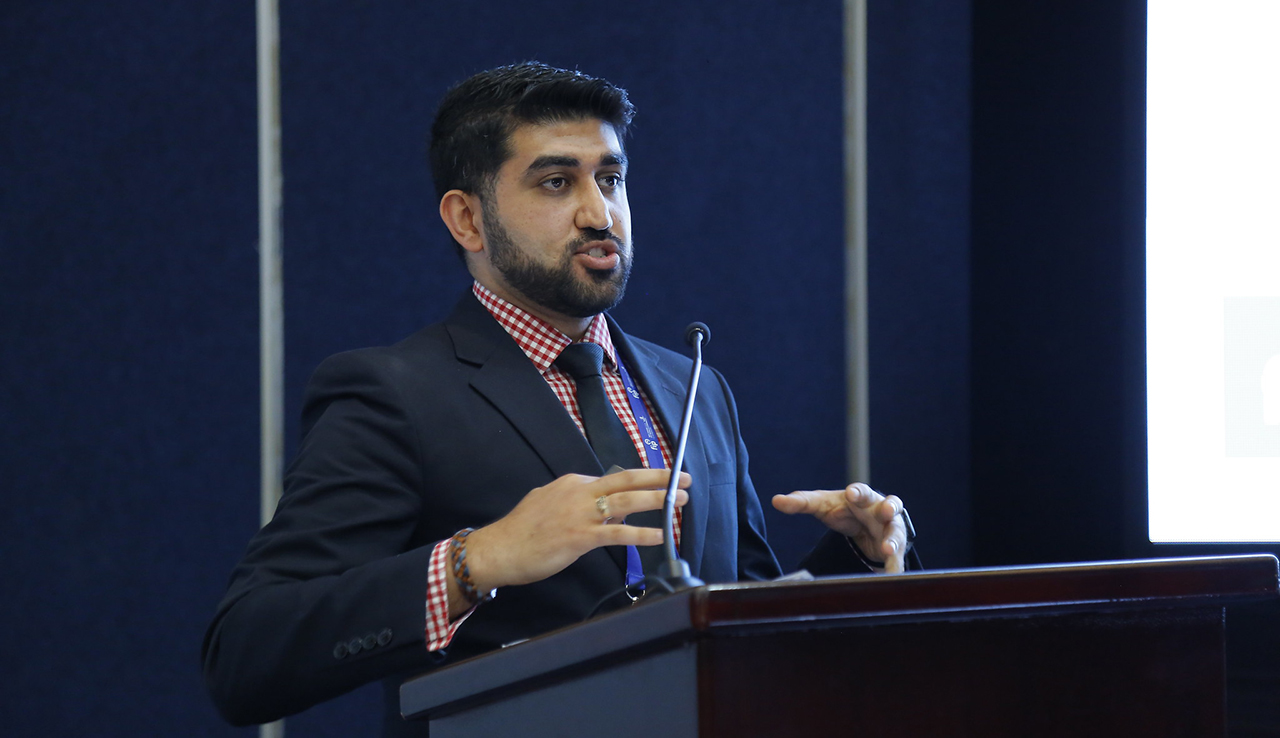 Ardalan Mirzaei, MPS, another pharmacist PhD candidate at the University of Sydney, joined speakers from Malaysia, Portugal and Nigeria to explore different internet pharmacy models globally, and how contemporary pharmacists need to be alert to and support consumers accessing medicines via 'rouge websites' and the 'dark web'. 
Non-communicable diseases: FIP position statement
FIP emphaised the value of pharmacists in the global fight against non-communicable diseases (NCDs), in a statement of policy published during the congress. NCDs such as diabetes and cardiovascular disease pose one of the greatest health risks for humanity. This demands new answers and creative solutions from health systems and healthcare professionals.
'This policy statement renews the commitment of the pharmacy profession to the prevention of NCDs, and the optimal detection and care of patients living with NCDs,' said Eeva Teräsalmi, FIP vice president and chair of its NCD Policy Committee.  
The policy was released following endorsement by the FIP Council, of which PSA is a voting member organisation. It aligns strongly with actions described in PSA's Pharmacists in 2023 report to use pharmacists' expertise to optimise outcomes through collaborative care models and enhance pharmacists' role in public health initiatives, such as case detection and risk assessment.
An Australian to lead young pharmacists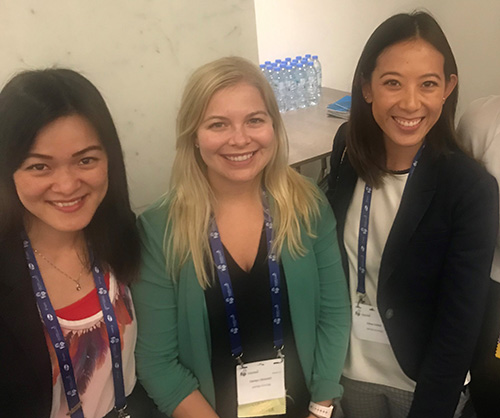 Dr Renly Lim MPS, a research fellow at the University of South Australia, is the new president-elect of the FIP Young Pharmacists Group. 'I'm humbled and honoured to be elected,' Dr Lim said. 'I've got so much to learn and I'm excited to continue working with the steering committee and to be leading YPGs in 2021.'
Dr Lim was also awarded first place in the Social and Administrative Pharmacy Section poster competition for her research on opioid use in Australian adults following elective surgery.
World Pharmacist Day with (world) pharmacists
In a rare alignment of dates, this year's congress aligned with World Pharmacist Day, celebrating the roles of pharmacists in supporting safe and effective medicine use for all.
To kick off the day, delegates celebrated by sharing in WPD cupcakes while reflecting on the work of pharmacists globally to safeguard the public from medicine-related harm.
Future congress
Next year's FIP Congress will be held in Seville, Spain in mid-September. Abstracts for FIP Congress posters and short oral presentations usually open late in the year and close in early April.
In August 2021, Brisbane, Australia will be hosting pharmacists and pharmaceutical scientists from around the globe. The conference committee held a brainstorming session for session proposals in Abu Dhabi, with collaborative sessions exploring the conference theme strongly encouraged.
Following a competitive selection process, Cape Town, South Africa was announced as the host city for the FIP Congress in 2022.