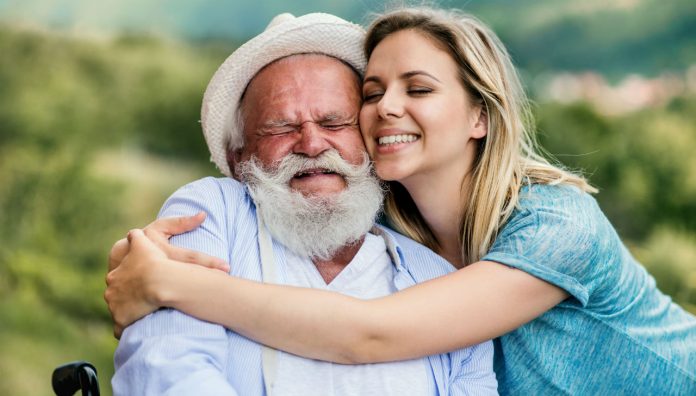 Training carers in symptom management for palliative care patients can help them to achieve their goal to be cared for and die at home, a wish that only a 10 per cent of terminally-ill patients are able to achieve.
But being cared for at home is more than just a wish – sometimes it's a necessity. Palliative care patients in rural and remote areas sometimes don't have the option to seek inpatient treatment or consult face-to-face with a qualified healthcare professional due to a lack of adequate local services.
A new national initiative, however, is aiming to change that. Led by Brisbane South Palliative Care Collaborative and funded by the Australian Government, caring@home provides resources to aid carers and their healthcare teams to support home-based palliative care patients.
Carers play an invaluable role in the treatment of palliative care patients who live in rural and remote areas, but they need to receive the right support to allow them to safely and adequately manage their patient's care.
If carers volunteer for this role, palliative care patients can remain at home for longer instead of being admitted to a hospital that could be far away from home.
Carers can be trained to confidently and safely manage subcutaneous medicines to relieve breakthrough symptoms in the person they are caring for when healthcare professionals aren't available to administer medicine.
Research has shown that carers who are supported with education and resources, tailored to their needs, can manage subcutaneous medicines to relieve breakthrough symptoms in home-based palliative care patients. The caring@home resources enable the primary care team to deliver this support to carers. Carers report a great deal of satisfaction from contributing to their loved one's symptom control and that it impacts positively on their bereavement.
To find more about supporting the carers of palliative care patients, access the following resources:
More resources, including a consensus-based list of medicines suitable for use in the community for managing terminal symptoms and example policy and procedures documents are available at: https://www.caringathomeproject.com.au/