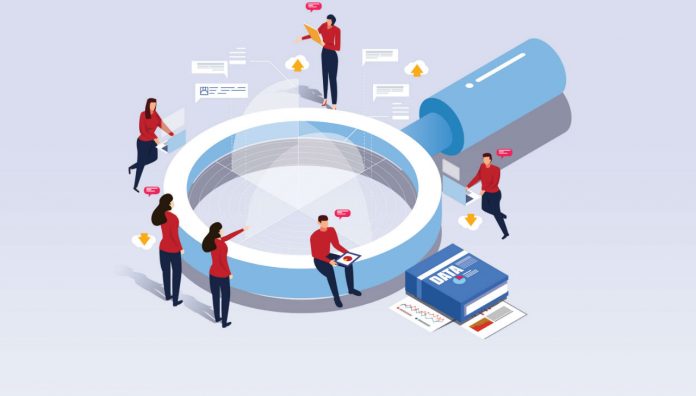 A showcase of entry-level career opportunities for pharmacists in the pharmaceutical industry.
There are numerous career options available to pharmacists in Australia. While the focus for most pharmacists has been in the traditional settings of community and hospital, there are a variety of opportunities available in primary healthcare, academia, military, government and the pharmaceutical industry.
However, there is a general lack of understanding of the roles and responsibilities of pharmacists working in these non-traditional roles. Therefore, it is not surprising to see that the majority of pharmacists continue to work in community pharmacy or hospitals with no significant change over the last four years (see Figure 1).

Current landscape
The lack of understanding of the career options available in the pharmaceutical industry may be due to the predominant clinical focus of pharmacy curriculums in Australia.
While this is essential to qualify graduates to practise in the community and hospital setting, it does not provide adequate knowledge or experience for graduates exploring non-traditional pharmacy roles as a career.
A 2014 cross-sectional survey of final year pharmacy students from three Australian universities showed that only 22% had been allocated a placement in the pharmaceutical industry compared to 100% of students being allocated to community pharmacy and 66% to hospital pharmacy.1
When a subset of these students were interviewed, the negative perceptions associated with the pharmaceutical industry were the lack of clarity of roles and not enough exposure. There was also general apprehension amongst pharmacy students regarding the community pharmacy career pathway. Key concerns raised include stress about employment opportunities, feelings of downturn in profession, mundane and repetitive responsibilities, and decreased salaries not commensurate with experience.
These findings are reinforced by a 2013 qualitative study investigating the reasons why Australian pharmacists leave the profession. The key themes identified include dissatisfaction with the professional environment, lack of career paths and opportunities, underutilisation of pharmacists' knowledge and skills, and wanting a change. It was also noted that these pharmacists felt little or no control over their practice, and that they were operating strictly within workplace constraints set by pharmacy owners in the community setting, and supervisors in the hospital setting.2 A 2017 white paper released by PSA also highlighted similar concerns amongst Early Career Pharmacists. The key drivers of their general dissatisfaction include inadequate remuneration, lack of opportunities, and limited support for career progression despite having a clear desire to innovate, develop and diversify.3 Therefore, the pharmaceutical industry offers an alternative pathway for these disillusioned pharmacy students and pharmacists.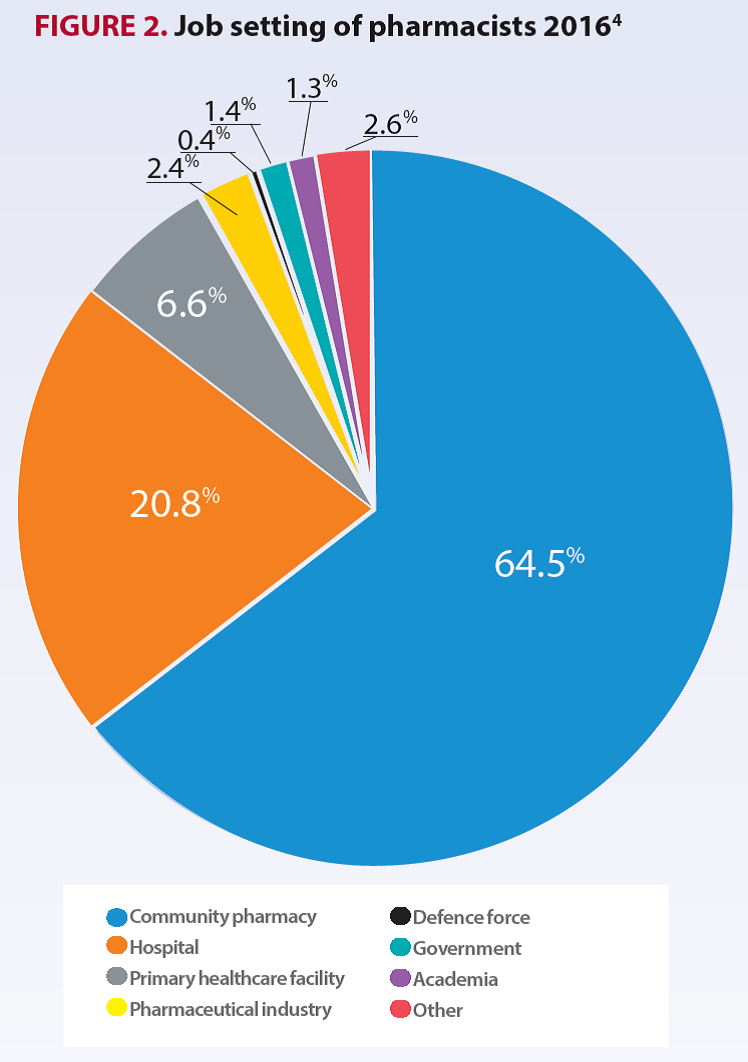 Clinical operations
There are numerous roles within clinical operations for pharmacists with clear career progression pathways from entry-level clinical trial administrators or clinical research associates (CRA) to specialised roles such as clinical research project managers, clinical study start-up specialists, and clinical operation managers.
The primary role of clinical research associates is to monitor company-sponsored clinical trials to ensure that participating investigators adhere to good clinical practice and the clinical trial protocol.
This is a field-based role where the CRA visits hospitals, clinics or private practices that are involved in the recruitment and management of patients, and reviews their records collected as part of the clinical trial.
The CRA will work closely with the investigators, clinical study coordinators and clinical trial pharmacists to ensure all operational aspects of the clinical trial are performed in accordance with the agreed timelines. They will also organise investigator meetings to provide training to clinical trial staff on the appropriate conduct of the study and provide initial study start-up support.
More importantly, CRAs work cross-functionally with a number of internal stakeholders including medical affairs when selecting participating investigators, regulatory affairs when compiling the final clinical study report, and pharmacovigilance when adverse events are reported during the clinical trial.
Pharmacovigilance
Entry-level roles exist as pharmacovigilance assistants or associates, and these can progress to senior associate, pharmacovigilance manager, or specialised roles in writing risk management plans.
Pharmacovigilance is defined as detecting, assessing, understanding and responding to adverse drug reactions (ADR) for medicinal products and this function collects and monitors ADRs across multiple channels.
Pharmaceutical companies can receive adverse event information from sales representatives, enquiries from consumers and healthcare professionals, market research, patient-support programs, published literature case studies and social media.
The pharmacovigilance associate will assess each ADR for its seriousness and casual relationship to the company drug, and report this to the Therapeutic Goods Administration (TGA) if required. They are also responsible for conducting activities such as reconciliation, signal detection, internal training, and timely communication of significant safety issues to ensure a robust, compliant pharmacovigilance system.
In more specialised roles such as writing risk management plans, the responsible person is involved in designing activities to address known safety risks associated with a product. For example, for fingolimod – which is known to cause severe first-dose bradycardia – a risk management activity would be that all patients must receive their first dose in hospital so that they can be monitored. Overall, pharmacovigilance is a highly cross-functional role that works closely with regulatory affairs, medical information, sales and marketing.
Medical information
The medical information team provides timely responses to enquiries received from consumers and healthcare professionals regarding company products. Simple enquiries can usually be answered over the phone, while more complex enquiries require an extensive literature search to generate a response.
Medical information associates are also involved in the review and approval of promotional materials to ensure its scientific accuracy and compliance with the Medicines Australia Code of Conduct.
They may be a member of the brand team to provide advice on the medical strategy of the medicine and provide updates about competitor brands and activities. Medical information associates may also be involved in providing internal training about disease states and brands to the sales representatives and work with a number of other internal stakeholders such as pharmacovigilance, marketing, medical affairs and regulatory affairs.
Pharmacists usually start their careers in the pharmaceutical industry as a medical information associate with career progression to senior associate and medical information manager. Medical information associates can move to other areas of the business from the skills gained in this role.
Regulatory affairs
The regulatory affairs department is primarily responsible for compiling clinical data into a dossier to support the registration of a medicine on the Australian Register of Therapeutic Goods. During the registration process, regulatory affairs associates primarily work with the TGA delegate to answer queries and provide additional data that may be requested.
They may also negotiate with the TGA on the quality of evidence, intended patient population and final indication for the medicine. Once a medicine is approved, regulatory affairs associates work on maintaining the product on the Australian market. This includes updating the Product Information and Consumer Medicines Information, submitting periodic safety update reports, and meeting any post-approval conditions mandated by the TGA.
Regulatory affairs associates also work very closely with the clinical operations team, pharmacovigilance, medical information and marketing. There are entry-level roles available in regulatory affairs as either an assistant or an associate. As more experience is obtained in this field, they can progress to senior associates, regulatory project managers, and ultimately the head of regulatory affairs.
Medical affairs
The medical affairs department primarily comprises of the medical science liaison (MSL) and the medical advisor or medical manager. MSLs are field-based company representatives that are responsible for networking and building positive relationships with key opinion leaders (KOLs) in various therapeutic areas.
This involves the provision of disease state and product education, attending national and international congresses, and acting as a point of contact for KOLs. This is a highly cross-functional role that works very closely with marketing, health economics, regulatory affairs and sales teams to support the overall brand strategy.
The career progression pathway for MSLs would be to the medical advisor or medical manager. This is an office-based role that is primarily responsible for executing the overall medical strategy as part of the brand plan. Medical advisors oversee the activities of the MSL, and provide support in building positive relationships with KOLs when needed.
They also direct the clinical trial strategy and provide input into both company and investigator initiated studies. Medical advisors also organise advisory board meetings to seek advice from KOLs about company products and direct the medical communication strategy when launching new products on the Australian market. There are entry-level roles for pharmacists to commence as a MSL, although postgraduate qualifications in public health, statistics, and/or epidemiology are highly regarded. Medical advisors would require PhD or medical doctor qualifications.
Next steps
There are a number of activities that pharmacists can undertake to prepare themselves for a role in the pharmaceutical industry. A great starting point would be at the start of each year when you are preparing your annual continuing professional development (CPD) learning plan. There are a range of online and face-to-face activities that pharmacists can participate in to learn about each of the roles above.
Networking is also a very important activity and there are many opportunities to meet with pharmaceutical industry professionals. The PSA19 national conference is a great opportunity to network and offers an Industry Matters education stream in the program. This is designed to highlight and discuss issues that are important to pharmacists working in the pharmaceutical industry. Pharmacists can also participate in the PSA Mentoring Program where they can be allocated an industry pharmacist as a mentor for a period of six months. Other networking events include the Australian Pharmaceutical Professionals Association (APPA) general meetings, the PSA speed networking event, and various conferences involving pharmaceutical industry topics.
References
RAYMOND LI is Head of Pharmacovigilance and Medical Affairs at Aspen Pharmacare Australia, a tutor at the University of Tasmania's College of Health and Medicine and a member of the PSA Industry Pharmacist Leadership Group.