As hospitals and all non-essential businesses in Burnie on Tasmania's north-west coast shut down to deal with the coronavirus pandemic, pharmacists are feeling the pressure – but finding ways to carry on.
Key points:
Burnie, Tasmania is the first region in Australia to implement Stage 4 restrictions

North West Regional Hospital and North West Private Hospital have closed for 14 days

Pharmacies remain open
Burnie is the first region in Australia to implement drastic Stage 4 restrictions, which included closing the region's two hospitals – North West Regional Hospital (NWRH) and North West Private Hospital – for 14 days from Monday. 
All staff from the hospitals, and their households, are required to undertake 2 weeks of isolation from their last shift. People requiring emergency care are being redirected to Launceston General Hospital.
All non-essential businesses have also shut and people are required to remain at home unless absolutely necessary.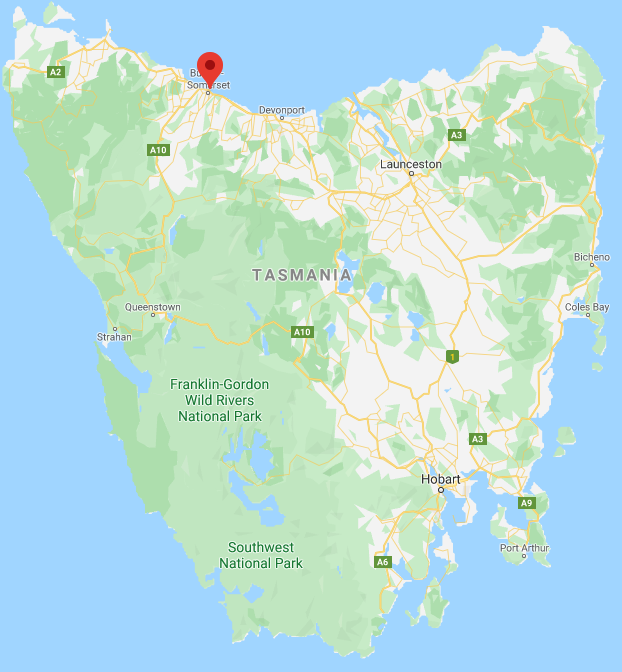 Lucy Norton MPS, part owner of Wilkinson's Pharmacy in Burnie, said that while the rest of the town has shut down, the pharmacy has been incredibly busy, both in terms of customers and demands on staff.
'There's been a huge reduction in staff who are able to work, so we're down to a team of five,' she told Australian Pharmacist.
'We've lost three pharmacists, a full-time pharmacy intern and a part-time pharmacy intern who are all affected by the quarantine measures from the hospital.'
This means Wilkinson's is operating its regular hours (9 am to 9 pm, 7 days a week) with only five staff: an owner, two part-time pharmacists and two interns. Ms Norton said they have also had to re-model the storefront for infection control.
'We have put up a temporary kiosk-style door at the entry points, so that customers are no longer able to come into the pharmacy itself,' she said. 
'They are served from the street entry with ID, forcing customers to socially distance outdoors. It's reducing our infection risk as they are not touching things in the store, but we still have an hourly roster for disinfecting every surface.'
The closures followed an outbreak centred around the hospitals, beginning earlier this month with two NWRH staff returning positive COVID-19 tests on 3 April. Three days later, three more staff members tested positive and by Monday 12 April, the state had 144 confirmed infections, with the north-west coast accounting for half of them.
Tasmania now has 165 confirmed cases of the novel coronavirus and six people have died – half linked to the Ruby Princess cruise ship.
At Burnie Pharmacy, co-owner Brian Hanafin MPS said preparations for a lockdown scenario began when the pandemic arrived in Australia.
'The first thing I did was organise a delivery vehicle, had it sign-written and started getting the message out to all our customers that we wanted to deliver their prescriptions to reduce their risk,' he said.
Mr Hanafin himself was in quarantine at the time, having returned early from a holiday in Africa and self-isolating at home. He said the pharmacy had lost one staff member this week due to the hospital outbreak.
'At the moment, myself or my business partner Chris Jones are doing the deliveries wherever possible,' he said. 
'We're doing around 20 deliveries per day, and in the afternoons we are filling up boxes with deliveries ready for the next day. I'm expecting that we'll probably get up to about 50 deliveries per day in the next week or two.'
At first, Mr Hanafin found it was mostly elderly and immobile people taking up the offer of medicines home delivery, but he said more and more people in the community are starting to use it.
'It's still okay for people to get some fresh air and exercise and come up to the pharmacy to get their prescriptions,' he said.
'But if they can't or don't want to, we think it's important for us to be getting out in the community so people can still get that face-to-face time with a pharmacist. We also think that it's important that we can provide words of comfort and contact at such a troubling time.'