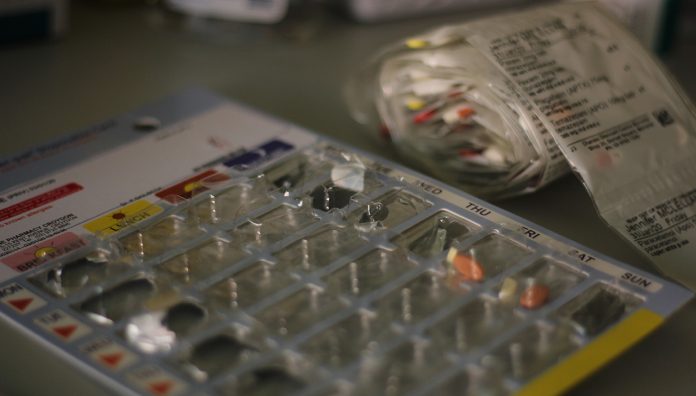 With the advent of the COVID-19 pandemic, working as a consultant pharmacist in residential aged care facilities (RACFs) suddenly became a professional challenge for Melbourne's Neil Petrie MPS.
As elderly people are among the most vulnerable to the coronavirus, restrictions have been placed on entry to many RACFs, making it harder to provide his tailored medicine management services around the state.
However, with pharmacists now able to deliver essential medicine reviews – including a Home Medicines Review (HMR) or Residential Medication Management Review (RMMR) – to eligible patients via video or teleconference, Mr Petrie has been able to continue his work. 
While he is pleased to offer the service, Mr Petrie said he believes conducting consultations remotely should be the exception, rather than the rule.
'I don't think you get quite as good information [during a video conference] as actually being there,' he told Australian Pharmacist. 
'It's a good interim measure, it's better than not doing them at all… [but] I would still like to go to the facility so I can physically see the medications and check expiry dates.'
This was echoed by PSA lead 7CPA negotiator Dr Shane Jackson during a PSA webinar on telehealth last week. 
'It's not the default option for the delivery of these,' Dr Jackson said.
'PSA maintains these are best delivered face-to-face, but delivery via telehealth … enables us to provide these vital services, which we as pharmacists know work.'
This is particularly important as those commonly at risk of medication misadventure, such as people aged over 70, those with chronic disease and those taking multiple medicines, are also at high risk from COVID-19.
Check the guidelines
Dr Jackson said the first step for any pharmacist planning to deliver a telehealth consultation was to refer to the program guidelines about who is eligible to receive the service.  
This includes:
patients aged over 70 

Aboriginal and Torres Strait Islander people aged over 50

people with chronic health conditions or who are immunocompromised

parents with new babies and people who are pregnant

and those who meet the national triage protocol criteria for suspected COVID-19 infection.
Pharmacists should also familiarise themselves with the updated guidelines for service delivery, to ensure they are following best practice. PSA's updated guidelines on medication management reviews and the quality use of medicines can be found here.
Just did my first #HMR interview by #telehealth. Read PSA's new resources beforehand. Man w dementia & swallowing difficulties. Daughter texted through pic of blister pk. I've provided crushing info & identified #deprescribing opportunities. GP & fam v happy

— Manya Angley (@ManyaAngley) April 23, 2020
Document, document, document
Once you have assessed the appropriateness of a telehealth review, it is important to remember to document everything, including patient consent.
'I've noticed my GP colleagues and other specialists coming unstuck [with this] because they've been audited by Medicare and found they haven't documented consent,' consultant pharmacist Nicolette Ellis MPS said during the webinar. 
'When they haven't documented consent, unfortunately they have to pay the funding back. That could be a scenario we find for pharmacists as well.'
To avoid this, Ms Ellis, who regularly does telehealth consultations as part of her role with Beyond Pain, emails her patients a consent form prior to their appointment so she has it in writing. There is also an up-to-date consent form on the PPA website that can be read out to patients to gain verbal consent.
'If you didn't document it, it didn't happen,' Ms Ellis said.
Get your technology sorted
While there is no list of approved telehealth platforms for pharmacists, the Australian Health Practitioner Regulation Agency and the Department of Health have reminded health professionals delivering telehealth services that many free platforms do not have adequate encryption.
Ms Ellis said it was important to consider patients' privacy when deciding which platform to use.
'Particularly with anything medical we should be going for best practice, which is about encrypting software,' she said. 
'For a general consultation via telehealth, I use and recommend doxy.me. It's a free platform designed specifically for telehealth … The benefits are that it's encrypted and the client doesn't have to be tech savvy – you just send them a link.'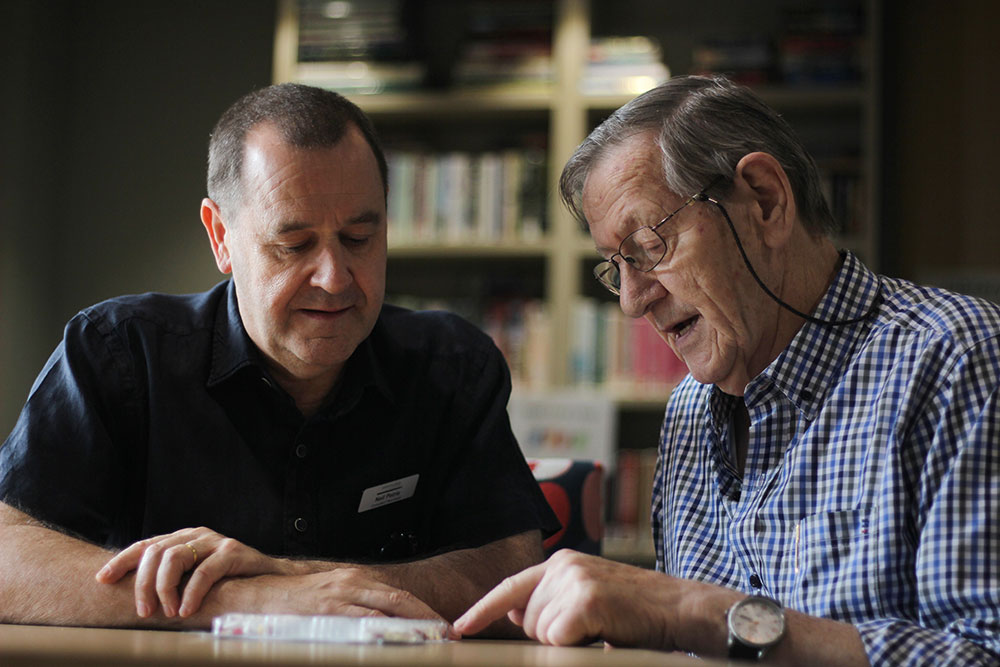 For pharmacists conducting RMMRs, Mr Petrie said it was important to have supportive staff members at the facility. 
'A lot of older people are very confident with their computers … but it can help to have a staff member setting things up,' he said.
Technology can also help maximise the benefits of a telehealth RMMR, Mr Petrie said. 
His tips include:
have a patient's medication chart faxed through in advance, if possible 

request offsite access to electronic medicine orders

and check My Health Record for any information.
Building rapport
For pharmacists concerned about the difficulty of developing a relationship with a patient via telehealth, Ms Ellis said it helped to establish expectations from the start.
To do this, she ensures patients understand what they will be talking about during the consultation and how she could potentially help them.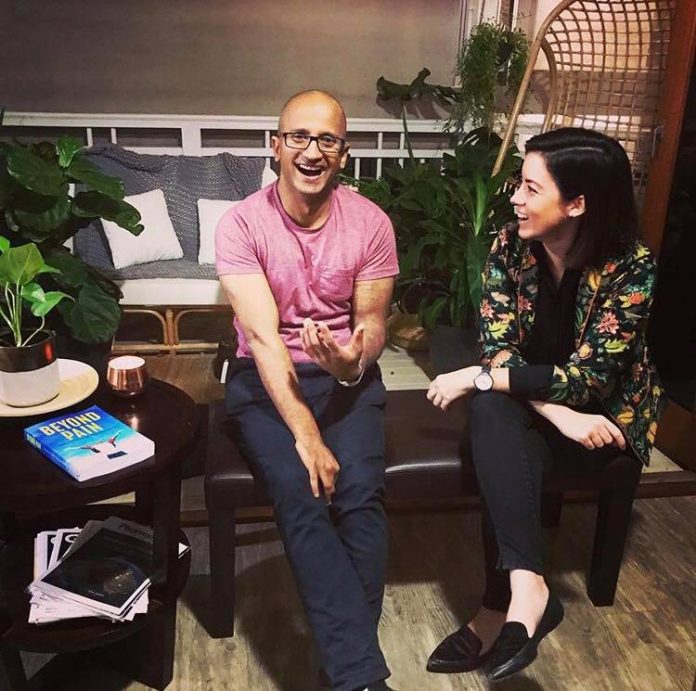 'I always say I want a good understanding of their condition and how it impacts them … [and ask], "What's a meaningful goal for you?"' she said.
'It's been really satisfying to do teleconferences with clients. I get to see more clients than I normally would … and most importantly I'm able to see rural and regional clients who may be unable to access this healthcare [in person].'   
PSA National President Associate Professor Chris Freeman said humour was also a good tool to create a connection.
'It's the same as if you were in person,' he said during the webinar.
'During an HMR I did [recently] we had a good laugh about technology failing us … That helped to build rapport.'
Pharmacists can also put patients at ease by sending PSA's 'What to expect from a telehealth review' guide prior to the appointment. 
Providing a cycle of care
As well as telehealth reviews, pharmacists can now provide two additional funded HMR and RMMR follow-ups with patients within 9 months of the initial review. This was previously limited to just one review per patient every 24 months.
Dr Jackson said it was important to view medication reviews and follow-ups as one complete service that allows pharmacists to deliver a cycle of care.
'The initial service and related follow-ups are one, so they don't contribute to the cap,' he said. 
'Whether the patient is in an aged care facility or living in the community … it's one complete service pharmacists can provide.'
The follow-up consultations allow pharmacists to achieve two things, Dr Jackson said.
First, you can assess whether suggestions to address medicine-related problems worked, and if not, how these can be adjusted.
Second, follow-ups provide an opportunity to see if anything new has arisen that needs to be addressed.
As well as promoting the quality use of medicines, A/Prof Freeman said the follow-ups were important for pharmacists themselves.
'For your own clinical learning it's really important to understand the outcome of your recommendation,' he said.
'You need to know how it went in the real world.'
For more information, see PSA's COVID-19 microsite here.