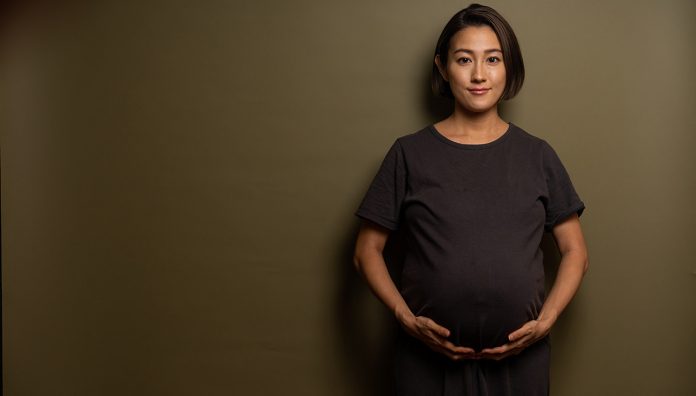 The offspring of mothers exposed to extreme stress, undernutrition or infectious diseases during pregnancy are at heightened risk of psychosis, studies suggest.1 
Key points:
Early pregnancy is a critical vulnerability period for environmental stressors. 

Pharmacists can play a part in identifying high-risk pregnant women to assist with preventive advice on minimising stress, ensuring adequate food intake and seeking medical advice.
'These findings place the timing of risk associated with maternal inflammation much earlier in prenatal development than previously documented in humans and provide insight into a potential developmental pathway to the disorder,' the authors of one study published recently in The Lancet Psychiatry journal concluded.2
Pharmacists are in a prime position to be alert for signs of maternal stressors that can have serious consequences for the offspring's health in adulthood.
Schizophrenia and other psychotic disorders are increasingly considered as neurodevelopmental disorders, at least in part. There is growing interest in factors influencing the prenatal period that might suggest a cause. Early pregnancy is a critical period for environmental stressors with the potential to affect the developing brain.1
While immune mechanisms that underpin the association between the risk of psychosis and maternal stressors are unclear, researchers who studied a final sample of 90 cases from a large prenatal study, plus 79 siblings (of 40 cases) and 273 matched controls, found evidence suggesting that higher levels of proinflammatory substances might play a part.2
The findings were drawn from a unique longitudinal case-control study in the United States, which assessed the effects of perinatal factors on infant and child development in more than 50,000 pregnant women enrolled from 1959 to 1965.
Cytokine concentrations were measured throughout pregnancy. Follow-up assessments, including psychotic disorder diagnoses, have been completed on 9,236 surviving offspring of 6753 pregnant women.2
They showed an increased risk for the development of psychotic disorders in offspring exposed to higher concentrations of maternal proinflammatory cytokines (TNFα, IL-1β, and IL-6) in early pregnancy.2
Increased risk was demonstrated, and at a much earlier stage of prenatal development than previously documented.2  The risk was greatest in the first half of pregnancy (7–20 weeks). No greater risk was observed during the second half of pregnancy.2
Apart from their role in normal neurodevelopment, proinflammatory cytokines can also alter embryonic gene expression, the authors noted. For example, interleukin (IL)-6 affects brain connectivity, which predicts impulse control in childhood and is linked to an increased risk of neuropsychiatric disorders later in life. And different types of stress (e.g. life event stressor, chronic stress) affect different immune functions.2
A recent meta-analysis reported an association between prenatal maternal peripheral blood concentrations of c-reactive protein (CRP) and cytokines with an offspring's neuropsychiatric disorders. It found that increasing maternal CRP, proinflammatory cytokine IL-8 and anti-inflammatory IL-10, were significantly associated with schizophrenia in adult offspring.1,3
A third review published last year started with the premise that stress promotes inflammation. However, the role of inflammation as a mediator between maternal psychosocial stress and neuropsychiatric disorders has not been studied extensively in humans.4
Clinical evidence linking different types of stress (e.g. stressful life events, chronic stress) to maternal inflammatory load during pregnancy was summarised. The authors concluded that stress-induced maternal immune activation contributes to prenatal programming of risk in combination with other factors such as poor maternal regulation of inflammation, lifestyle contributors and genetic vulnerability.4
They also cautioned against generalising the results, as other factors can influence inflammation, e.g. poverty, paternal health and smoking. However, there is a possible programming effect of maternal inflammation in general and a role of the identified cytokines in particular in early neurodevelopment, influencing the risk of neuropsychiatric conditions in adulthood. 4
These studies confirm that early pregnancy is a critical vulnerability period for environmental stressors, with the potential to negatively impact the developing brain of the offspring.2
Pharmacists can play a part in identifying high-risk pregnant women to assist with preventive advice on minimising stress, ensuring adequate food intake and seeking medical advice when symptoms suggest an infectious illness. Information on smoking cessation and alcohol intake could be provided where appropriate, as well as general health advice throughout their pregnancies.
References
Agustini and Berk M. The embryology of psychosis. Lancet Psychiatry 2020. Epub 2020 Feb 5.
Allswede D, Yolken R, Buka S, et al. Cytokine concentrations throughout pregnancy and risk for psychosis in adult offspring: a longitudinal case-control study. Lancet Psychiatry 20207(3):254–61.
Zhang J, Luo W, Huang P, et al. Maternal C-reactive protein and cytokine levels during pregnancy and the risk of selected neuropsychiatric disorders in offspring: a systematic review and meta-analysis. J Psychiatr Res 2018;105:86–94.
Hantsoo L, Kornfield S, Anguera MC et al. Inflammation: a proposed intermediary between maternal stress and offspring neuropsychiatric risk. Biol Psychiatry 2019;85:97–106.