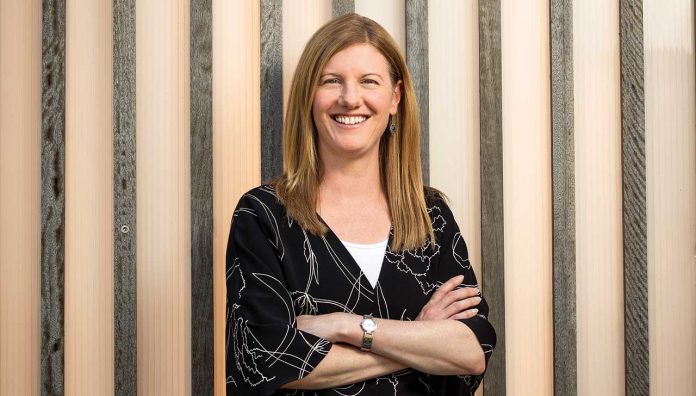 Claire O'Reilly was an intern pharmacist when a patient experience got her thinking about a pharmacist's role in improving mental health care. Now she's Dr Claire O'Reilly FPS – academic, mental health researcher and trainer.
How did you find this role?
There was a situation when I was an intern pharmacist and a regular patient was having an acute psychotic episode. I learned so much watching the senior pharmacist that day – she was wonderful at keeping the patient calm and in the pharmacy until we could get help. It led me to reflect that we don't really teach pharmacists how to handle those situations.
What did you learn early, during a University of Sydney project evaluating the role of pharmacists within community mental health teams?
I was doing medication reviews and participating in team handover meetings and saw pharmacists could really help address polypharmacy and the many physical health issues that arise, particularly in complex mental health cases.
Now you're a senior lecturer, what are your research focusses?
One focus is on how we can better prepare and upskill pharmacists to feel confident supporting people with a mental illness. The other is growing the evidence base for how pharmacists can contribute to better outcomes for people with mental illness. We're doing projects around how pharmacists can screen people who might be at risk of depression, and how they can intervene and support in a mental health crisis.
Day-to-day, what are the biggest challenges you face?
In a university academic role there is always the challenge of juggling teaching and research commitments and there's often pressures around publishing your work and sourcing grants to support it.
Before I embarked on this career pathway it would have been helpful to have more insight into challenges around getting grant funding but, having said that, I don't think it would have changed my decision.
What is the most satisfying part of your job?
The most tangible rewards are related to pharmacists who have come along to a training course I've run and contacted me afterwards to say, 'thank you so much for the skills that I learned. This person came into the pharmacy in a crisis and I felt so much more confident to be able to help them due to the training'.
Where will this career path take you?
I hope to continue to develop the evidence base for pharmacists in mental health care so that we can design some more specific career pathways. Ideally, I'd like to see the creation of a primary health care mental health pharmacist role. I'd also like to see more opportunities in the community pharmacy setting, for embedding pharmacists within community mental health teams, and for pharmacists playing roles in mental health triage, early intervention, crisis support and suicide prevention.
POINTERS
Pharmacists interested in mental health can consider PSA CPD point offerings at https://my.psa.org.au/s/education-catalogue:
Standard Mental Health First Aid (up to 24 CPD credits)
Blended Mental Health First Aid in the Pharmacy (up to 24 CPD credits)
Mindfulness Workshop (up to 4 CPD credits)
Mums & Bubs & Dads too – Postnatal Depression & Developmental Milestones (up to 2 CPD credits)
Anxiety: Rethinking the options (up to 3 CPD credits).
A DAY IN THE LIFE OF
Dr Claire O'Reilly FPS University of Sydney senior lecturer in pharmacy practice
8:00 am: Prepare response to research paper review
Arrive at work, check and respond to colleague and student emails, prepare response to reviewer comments on a research paper investigating peoples' experiences of stigma and discrimination in mental illness. Get a coffee!
9:00 am: Honours student supervision
Meet with pharmacy honours student to discuss progress with honours research project investigating pharmacists' experiences of people who have died by suicide and resulting personal and professional impacts.
10:00 am: Video conference on research project
Join a video conference with interstate research colleagues to discuss details of an upcoming research project developing a pharmacist-led support service for people living with severe and persistent mental illness, focussing on improving adherence and physical health care needs of consumers.
11:00 am: Curriculum planning
Meeting with pharmacy academic colleagues to discuss development of our new pharmacy undergraduate curriculum.
12 pm: Working lunch
Lunch and prepare materials for afternoon of teaching pharmacy students.
1-5 pm: Mental health training for students
Deliver a session of Mental Health First Aid (MHFA) training to fourth year pharmacy students. This is provided to all our final pharmacy students as an embedded part of our BPharm and MPharm curricula. In the weeks following MHFA training our students undergo simulated patient assessment to test their newly acquired MHFA skills.
5:00 pm: Academic day ends
Head home to spend the evening with my family.
FURTHER RESOURCES
Want to find out more about different career pathways for pharmacists? Visit www.psa.org.au/careerpathways