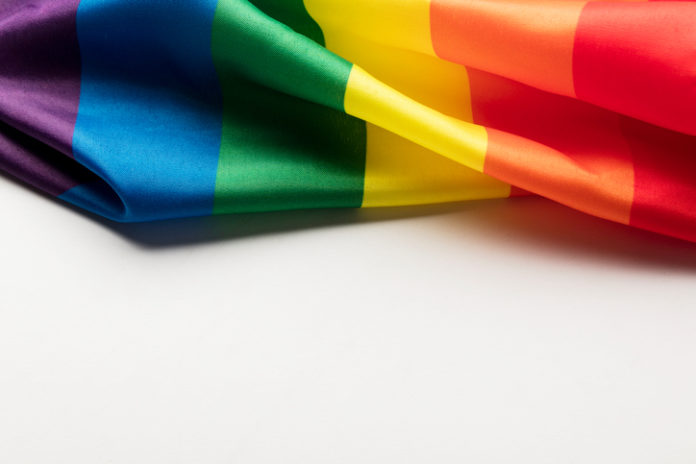 Local community pharmacists play a vital role in improving health outcomes for LGBTI people and people living with HIV.
There has been greater recognition of the health needs of lesbian, gay, bisexual, transgender and intersex (LGBTI) Australians among an increasing number of health professionals in recent years, but there is still a long way to go. From HIV prevention and care to mental health, alcohol and other drug use and ageing, significant disparities still exist in the health status of LGBTI people relative to the general population. In order to close the gap on these issues, we must employ a unique range of strategies and work closely with key partners.
Community pharmacists play a crucial role in that endeavour. As frontline health professionals, pharmacists offer important and immediate patient support through counselling, education and referrals. No matter the condition, ailment or concern, the wellness of patients is their top priority.
Such has been the case with pharmacists' care of people living with HIV. For decades community pharmacies have supported people with HIV. In 2015, this expanded when dispensations of HIV medications in NSW were widened to local community pharmacies. For the first time since the advent of anti-retroviral treatment more than two decades ago, HIV-positive people didn't have to travel to a hospital pharmacy to collect their HIV medications – they could finally get it from their trusted local pharmacist.
The move was widely embraced by people living with HIV. A 2016 survey conducted by Positive Life NSW shortly after the change found 40% of respondents living with HIV were utilising their community pharmacy to have their medication dispensed. Over 95% of respondents said their pharmacists were helpful and supportive.
The change proved particularly beneficial for those in rural and regional areas, who may not have been able to attend a hospital pharmacy easily. Being able to collect medications from local community pharmacies no doubt helped many HIV-positive people stay on treatment. Removing such barriers to HIV medication access is vital in meeting UNAIDS and NSW Government's goal of getting 90% of people living with HIV on effective treatment.
Ending HIV transmission is an objective of ACON. As NSW's leading HIV prevention, HIV care and LGBTI health organisation, we have been at the forefront of responding to the challenges of HIV for over 30 years, adapting to new technologies that help us in our fight against the epidemic. One of those recent innovations is a HIV prevention medication which, in the near future, will likely be accessible through pharmacies. Pre-exposure prophylaxis (PrEP) is a pill taken daily by HIV-negative people to protect against HIV. The medication, which is currently used for HIV treatment, has been shown to be extremely effective in studies around the world. It is currently only accessible in Australia via clinical trials but there are high hopes it will be available more broadly in the next 12 months. And when that happens, pharmacists will be crucial in the rollout of PrEP by assisting with its distribution and education about its use.
Beyond HIV healthcare, pharmacists also play an important role identifying and managing the needs of people in the broader LGBTI community, who face specific challenges when it comes to their health and wellbeing. We know LGBTI people experience higher levels of depression, anxiety, self-harm, suicidal ideation and suicide compared to their heterosexual counterparts because of fears or experiences of abuse, stigma and discrimination. Additionally, because of bias and prejudice, some LGBTI people can also be reluctant to seek professional help.
The open and welcoming approach of pharmacists to customer service can translate to much-needed guidance and comfort to those wary, but in dire need, of professional healthcare. Pharmacists have a duty of care for patients and clients, and many LGBTI people respect their commitment to health improvement and wellness.
Not everyone is the same and the unique health needs of LGBTI people call for tailored responses. It is important to recognise the diversity within the broad umbrella of 'LGBTI', with individuals having varied experiences that intersect with a variety of challenges and strengths. We acknowledge, too, the diverse experiences of pharmacists and while many are well equipped to deal with LGBTI people, others may need support in their LGBTI service provision and delivery. ACON works closely with many health service providers, through its inclusion programs such as Pride in Health + Wellbeing, to help them build expertise and understanding of inclusion.
Improving the health and wellbeing of LGBTI people and people living with HIV is possible but only if we work together and in partnership. Pharmacists are integral to realising the ambitions in our health strategies, including ending HIV by 2020. By working with individuals, healthcare professionals and community organisations on health improvement, management and self-care, pharmacists can help our health system meet the challenge of improving care, reducing inequalities and achieving better health outcomes for LGBTI people.
NICOLAS PARKHILL is the CEO of ACON, Australia's largest HIV prevention, HIV care and LGBTI health organisation.