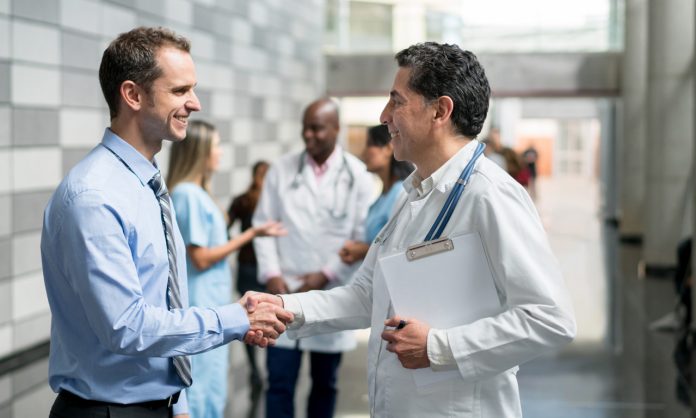 Responsibility for providing the highest level of patient care and safety as possible rests with no single healthcare provider. The best results will always come from collaboration.
In August, I hosted a summit with representatives of medical and pharmacy organisations, the Consumers Health Forum along with AHPRA and the Medical and Pharmacy Boards of Australia, to explore how to better collaborate to ensure safe and effective use of medicines.
This summit was prompted by a recent Coroner's report into the death of a Melbourne man following complications of methotrexate toxicity.
When I read the findings and recommendations from the Coroner, it was clear to me that we need to have a better way for pharmacists and doctors to work together at an organisation level as well as at a grassroots level.
While many of my colleagues have great relationships with their medical counterparts, there are still some accounts of poor relationships that need to be highlighted and corrected.
In handing down her findings, Coroner Rosemary Carlin said the patient's unnecessary death resulted from key failings of the pharmacist and prescribing doctor to work collaboratively to resolve a prescribing error.
The coroner noted, 'Doctors and pharmacists should trust and respect each other, whilst retaining their independence.'
I was pleased that the summit focused on achieving principles of collaboration that organisations can commit to, with patient-centred care and patient safety as overarching objectives.
The organisations expressed a genuine desire to work together and foster better inter-professional collaboration for better patient safety.
The next steps will be agreement on these principles and activities that will embed these ways of working in practice, and ensure understanding and acknowledgement of pharmacists' key role in the healthcare system as experts in medicines.
A focus only on competition doesn't help our patients access healthcare or reach their treatment goals.
I look forward to not having to defend pharmacists' role as accessible primary healthcare providers who can do much more than what they currently are. Collaboration is vital, but we need other organisations and individuals to come to the party to ensure collaboration is mutual and not a one-way street.