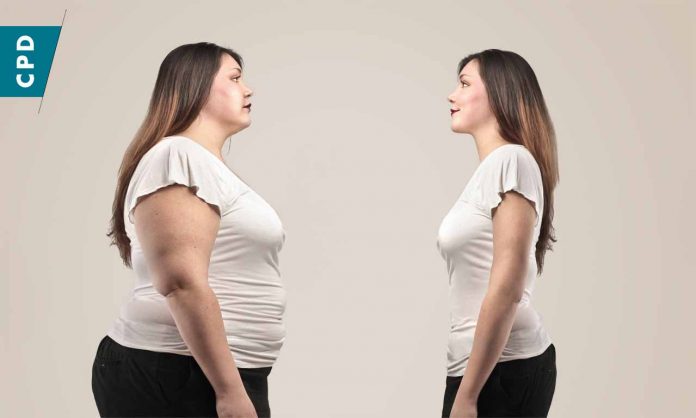 Obesity is a chronic and complex health condition, with obese people being at significantly higher risk of morbidity and mortality.
Learning objectives
After reading this article, pharmacists should be able to:
Describe risks and complications associated with being overweight or obese
Discuss strategies for weight loss and maintaining weight
Explain the role of the pharmacist in providing advice and support to clients wanting to lose weight.
Competencies (2016) addressed: 1.1.3, 1.3.2, 1.4.1, 2.1.1, 2.1.2, 2.3.2, 3.1.2, 3.2.2, 3.6.2, 3.6.3.
Competencies (2010) addressed: 1.1.2, 1.2.1, 1.3.1, 2.1.3, 4.2.2, 6.1.2, 6.2.1, 6.2.2, 6.2.3, 6.3.1, 6.3.3.
Case scenario
Kelly is a mother of two young children and you, the pharmacist, know her well. Today she comes in to ask for your advice. She explains that she has put on 20 kg over the last two years, and she is concerned that her weight will continue to increase if she doesn't make some changes.
However, with two young children to look after in addition to working full time, she doesn't think she has time to exercise or think too much about the food she eats. She has seen a number of natural supplements advertised to help with weight loss and would like to know if she should try one of these.
She has also heard there are medications to help with weight loss available from you or on a prescription from her doctor. Kelly would like your advice on which treatment would be best for her to lose weight.
Want to learn more? PSA members can access the full article and assessment questions here to earn up to 1.5 Group 2 CPD credits.
Not a PSA member? Find out why more than 18,000 pharmacists choose PSA to support, advance and create opportunities for the pharmacy career and the greater pharmacy profession. Click here to join today.