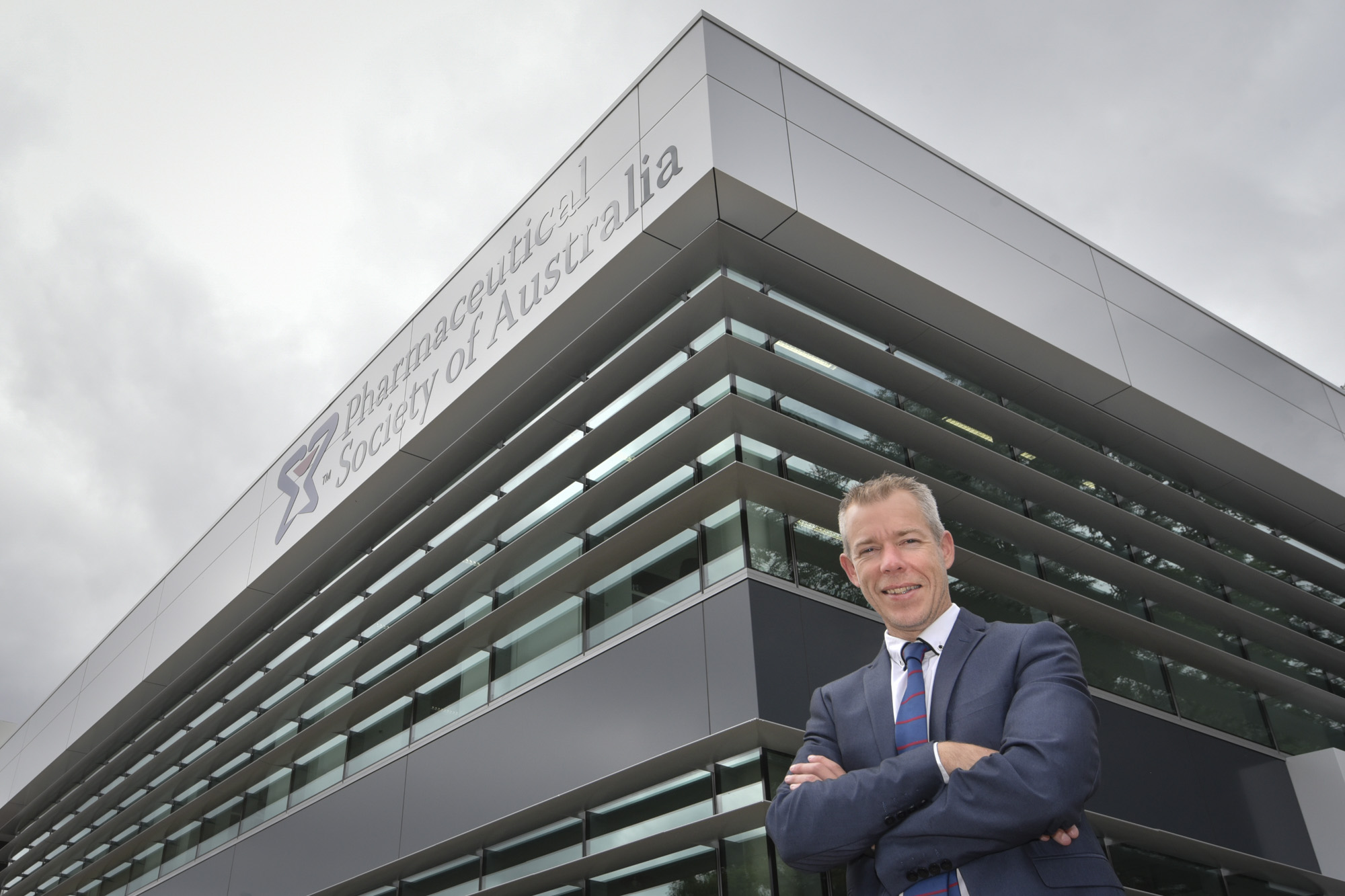 The new Pharmacy House – owned by PSA members, for PSA members – was officially launched in Canberra in March by Assistant Minister for Science, Jobs and Innovation Senator Zed Seselja.
Supported by donations from pharmacist members and organisations, the new Pharmacy House will enable PSA to better represent pharmacists and pursue its vision of improving Australia's health through excellence in pharmacist care.
Located in Deakin and close to Parliament House, the building is designed to ensure PSA continues to provide the best services, education and advocacy for members regardless of where they are located.
Senator Seselja unveiled a plaque with PSA leaders to mark the official launch of Pharmacy House during an historic ceremony, attended by around 120 people.
PSA National President Dr Shane Jackson said the new building embodied the future for all pharmacists in Australia.
'Pharmacy House is more than just a building; it's part of a drive into the future for all pharmacists, who are the most accessible healthcare professionals in Australia,' Dr Jackson said.
'I sincerely thank all of the pharmacists and supporters who have donated towards the building fund, which raised around $300,000 – we sincerely appreciate your generosity and support.
'Importantly, the name Pharmacy House has been retained and the location is on the site of the original Pharmacy House built in 1984, which was also supported by member donations.'
See images from the launch event below.