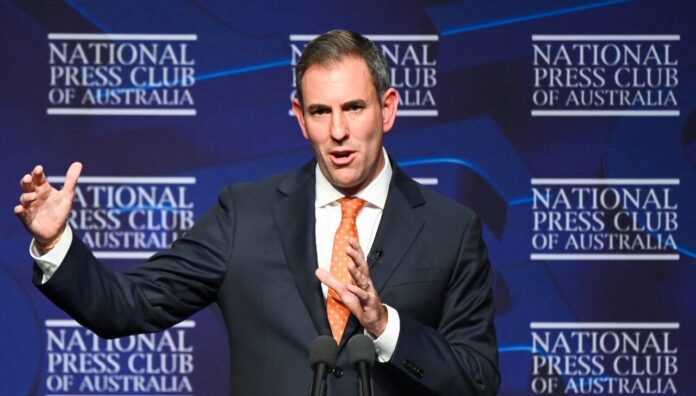 Treasurer Jim Chalmers has handed down the 2023-24 Federal Budget, confirming that 60-day dispensing is coming, as PSA calls for more consultation.
From 1 September 2023, patients can receive double the supply of 100 Pharmaceutical Benefits Supply (PBS) medicines, including those used to treat diabetes, depression, reflux, ulcerative colitis, heart failure, high cholesterol, asthma and rheumatoid arthritis. 
Two additional tranches, ushered in on 1 March and 1 September 2024 respectively, will result in the costs of 325 medicines halved for patients – and PBS co-payments for pharmacists similarly slashed. Through this measure, the Federal Government expects to save $1.2 billion over the next four years.
PSA National President Dr Fei Sim said that consultation with the pharmacy profession on the proposed changes and their implementation is the most effective way to ensure no patient and no pharmacist will be worse off.
'Professionals who work in pharmacies have been surprised and disappointed by the decision made without adequate consultation, but PSA is seeking to work with government to learn more about how the cost savings from this measure will be redirected back to the pharmacy sector,' Dr Sim said.
'In the interests of promoting public health outcomes, Australia's pharmacy profession must continue to thrive, but community pharmacies can't be expected to do more with less.'
Other Budget measures that affect you
The Federal Government has budgeted $377.3 million over 4 years to improve access to the reformed Opioid Dependence Treatment program. The Budget says that it will allow 50,000 Australians to access affordable treatment through their local community pharmacy.
There is also provision for $114.1 million over 4 years for pharmacists to administer vaccines under the National Immunisation Program (NIP). Pharmacists will be funded to administer NIP vaccines to patients free of charge and receive an administration fee of nearly $19 per vaccine, bound by state-based formularies.
Other changes include doubling the Regional Pharmacy Maintenance Allowance, and mandating the use of e-prescriptions for high-risk medicines. 
Quality use of medicines programs in RACFs will now be led by community pharmacy, Mr Chalmers announced. However, no further details about the On-site Aged Care Pharmacist program were revealed.

Next steps and Medicare updates
After the Budget measures were announced, PSA vowed to influence the implementation of the 60-day dispensing policy that was decided upon without consultation with the profession it largely affects.
'Putting in place a higher level of consultation with pharmacists will, in part, help to offset the consequences for community pharmacies across Australia.'
Meanwhile, the Albanese Government's pledge to reform and strengthen Medicare was honoured in the Budget via a $5.7 billion package. Key initiatives include a 30% increase in the Workforce Incentive Program so practices can develop multidisciplinary care teams. However, it is unclear if the funding extends to embedding general practice pharmacists.
The bulk-billing incentive was also tripled, including $100 million in funding for a new Medicare item for patient consultations over 60 minutes. Medicare rebates for longer telehealth phone consultations were also reinstated.
PSA's advocacy continues
Despite the government's funding promises, PSA is seeking a greater understanding of several major policy changes announced in the Federal Budget which will have a significant impact on community pharmacies and pharmacists.
With medicine use in Australia increasing, the impact of the changes is much broader than on pharmacists and pharmacy staff alone, said Dr Sim.

'Pharmacists are medicine experts and pharmacist intervention is critical to minimising medicine misadventure and harm. Our health system needs pharmacies and pharmacists, and government support is fundamental to delivery.'
The reinvestment in pharmacy via funding to expand vaccination and other services needs to be sufficient to maintain the viability of the community pharmacy network, not a redistribution or replacement of patient co-payment, said Dr Sim.
'The pharmacy profession remains open and willing to work with the government to help ensure there are no unintended consequences to this policy measure, and no patient and no pharmacist will be worse off.'