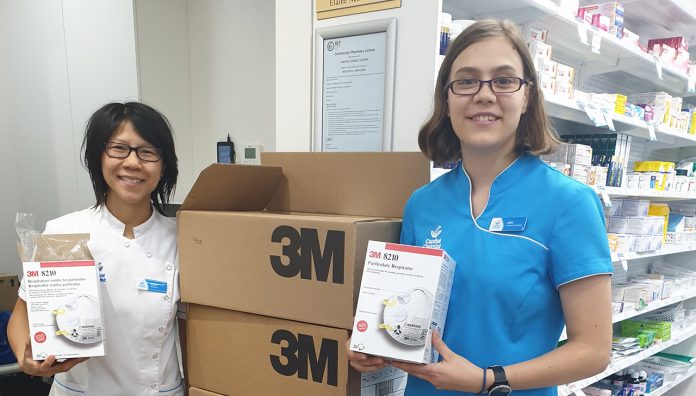 P2 masks have been made available to vulnerable people for free from every ACT community pharmacy as part of a unified effort to confront the region's worst-ever air quality.
The PSA and the Pharmacy Guild of Australia joined forces with ACT Health earlier this week to distribute 100,000 P2 masks to 80 pharmacies, so those most vulnerable to the effects of heavy bushfire smoke can get advice and a mask from their local pharmacist.
Bushfires to the south and east of Canberra have been blanketing the area in heavy smoke, exacerbated by local atmospheric conditions. Last week, recorded levels of ultra-fine PM2.5 particles peaked at more than 38 times the level deemed hazardous.1
PSA ACT Vice President Professor Mark Naunton MPS said pharmacists across the country had rallied to support their communities as they face devastating bushfires.
'In the ACT this week, pharmacists have stepped up to coordinate and provide access to protective masks for Canberrans most sensitive to smoke, such as those over 65, pregnant women and people with chronic health conditions such as asthma and cardiovascular disease.'
By Monday afternoon, about one-third of masks had already been provided free of charge to members of our community.
References
Redfearn G. Canberra experiences worst air quality on record as bushfire smoke from south coast sets in. Guardian. 2020 1 Jan. At: www.theguardian.com/environment/2020/jan/01/canberra-experiences-worst-air-quality-on-record-as-south-coast-bushfires-rage