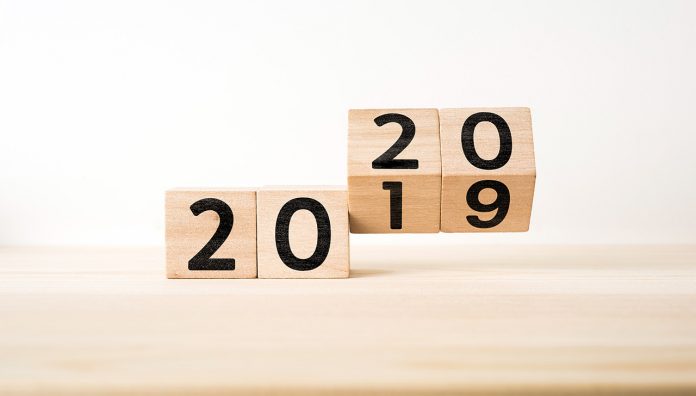 It was a big year for Australian pharmacists, with the release of important reports calling for reform for the profession and providing a vision for the next four years. The year ended on a high note with the Federal Government making medicine safety the 10th National Health Priority Area in line with calls from PSA.
Here are some of the biggest moments of 2019.
Medicine safety a priority
The release of PSA's Medicine Safety: Take Care report in January revealed that 250,000 Australians are hospitalised each year and another 400,000 present to emergency departments as a result of medication errors, inappropriate use, adventure and interactions. It is estimated that at least half of these could have been prevented.
In June, Federal Health Minister Greg Hunt announced medicine safety would be the next National Health Priority Area at PSA19.
This was made official in November, when federal, state and territory health ministers declared Medicine Safety and the Quality Use of Medicines the 10th National Health Priority Area (NHPA).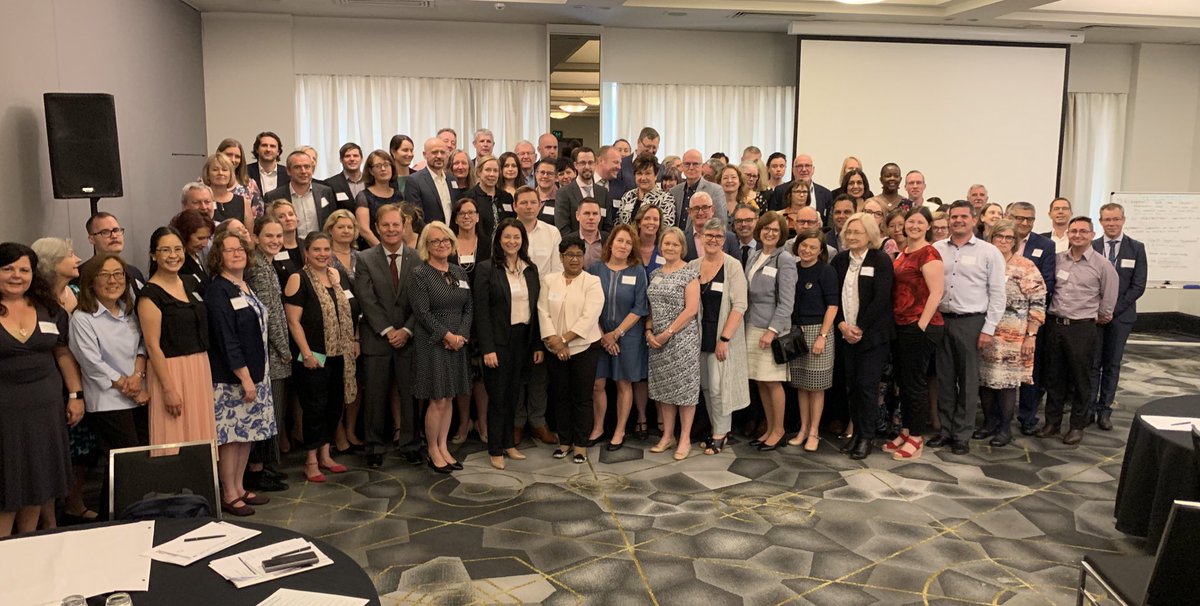 The Medicine Safety Forum, held in Canberra on 9 December, built on this, bringing together leaders from the health sector, government, academia and members of the public to discuss one of Australia's greatest healthcare challenges. 
Better use of existing funding, leveraging digital health and empowering consumers were some of the key themes to come out of the discussions.
The ideas and recommendations raised by stakeholders at the event will be formulated into a report that will be used to help inform the government's response to the 10th NHPA.
Calls for pill testing grow
Also in January, PSA released a position statement on pill testing after MDMA toxicity or complications of MDMA use at music festivals between December 2017 and January 2019 resulted in the deaths of six young people in New South Wales (NSW).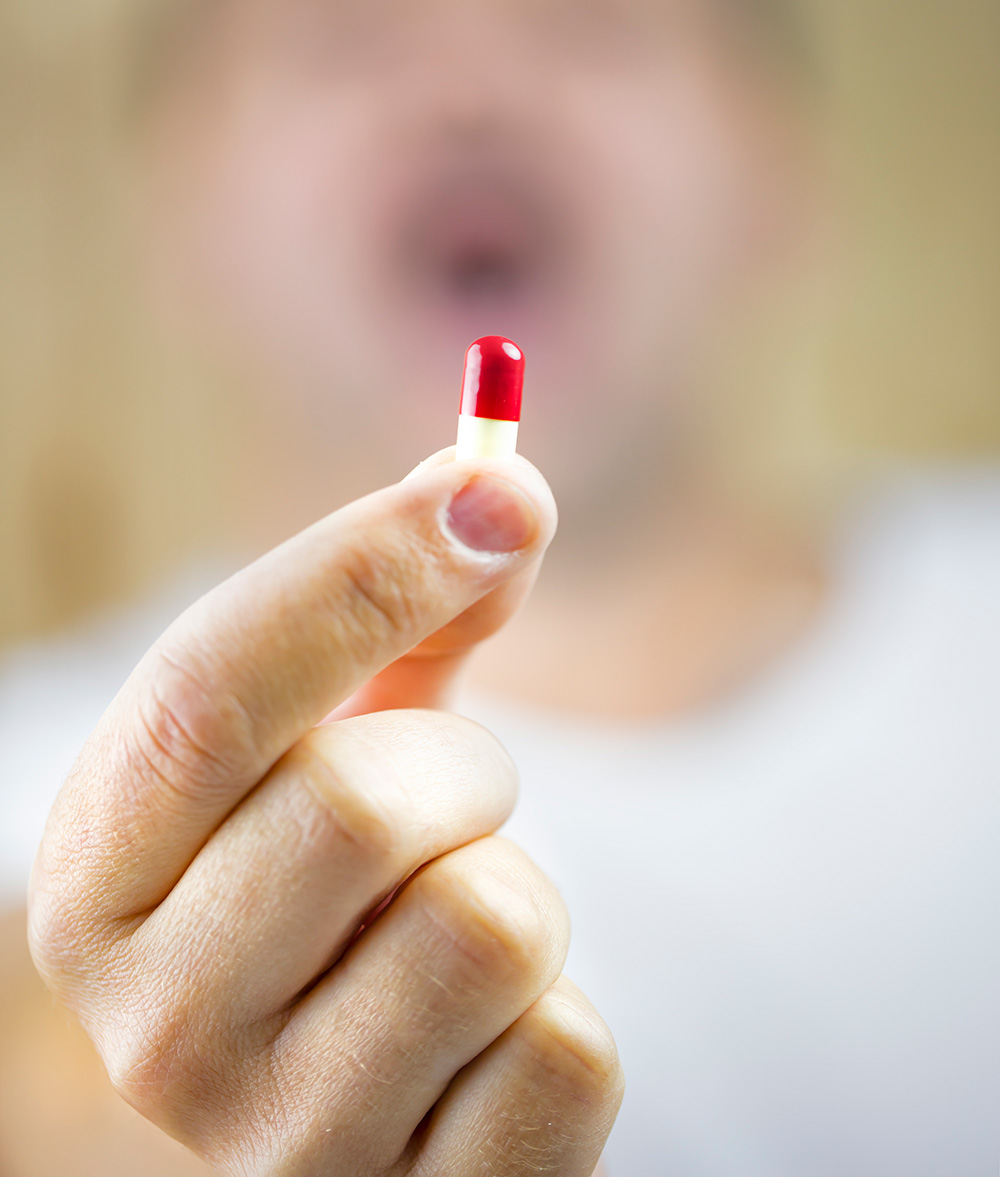 These deaths were the subject of an inquest, with the Deputy State Coroner recommending in November that the NSW Government adopt pill testing at music festivals, beginning with a pilot starting now (the summer of 2019-20).
Pill testing also prompted PSA Early Career Pharmacist (ECP) Working Party member Lachlan Williams MPS to call for the continuation of free pill testing in the current issue of Australian Pharmacist. 
This was published shortly after an unprecedented letter from more than 20 heads of department at the frontline of drug overdoses – Sydney's St Vincent's Hospital – urging NSW Premier Gladys Berejiklian to scrap strip searches and adopt a pill testing trial, as the Coroner recommended, amid an anecdotal rise in the number of panic ingestions at music festivals.
A roadmap for the future
PSA launched its ambitious Pharmacists in 2023 report at Parliament House in February. 
This presents 11 actions for change to ensure pharmacists can practise to their full potential, are recognised for their key role in healthcare, and that remuneration appropriately reflects their skills, training and expertise as well as the value and quality of patient care.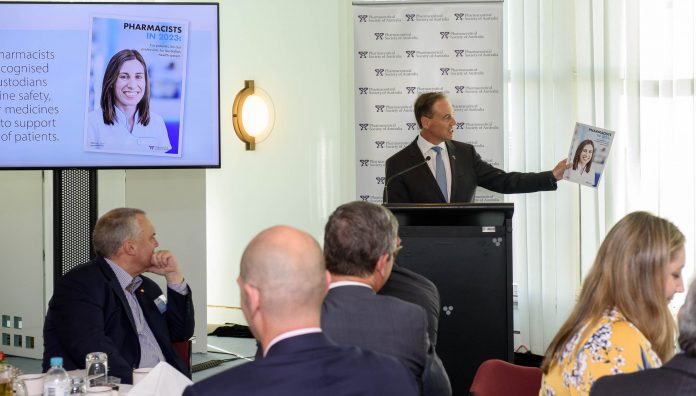 Speaking at the launch of the report, Minister Hunt praised the work of PSA – and flagged an important development in the governance of pharmacy remuneration in Australia.
'As we look forward to pharmacy in 2023, and go through this report, the goal is the integrated role of pharmacists practising to their full scope. We will now work with you on these recommendations,' Mr Hunt said.
Mr Hunt also committed to PSA being a signatory of the Seventh Community Pharmacy Agreement (7CPA) at the event. 
In November, the International Pharmaceutical Federation (FIP) released its Strategic Plan 2019 to 2024. This aligns with PSA's 2023 vision, including working towards a future where pharmacists are empowered and accountable for medicine safety.
Pharmacists and aged care
The Royal Commission into Aged Care Quality and Safety put the spotlight on medicine safety in residential aged care facilities in 2019. 
The commission released its interim report in November, finding critical problems with medication management, including overuse of psychotropic medicines on aged care facility residents.
In line with PSA's Pharmacists in 2023 report, the commission found that pharmacists on the ground in aged care would be part of the solution. It also found compelling evidence for a greater role and equity of access for residential medication management review (RMMR) programs.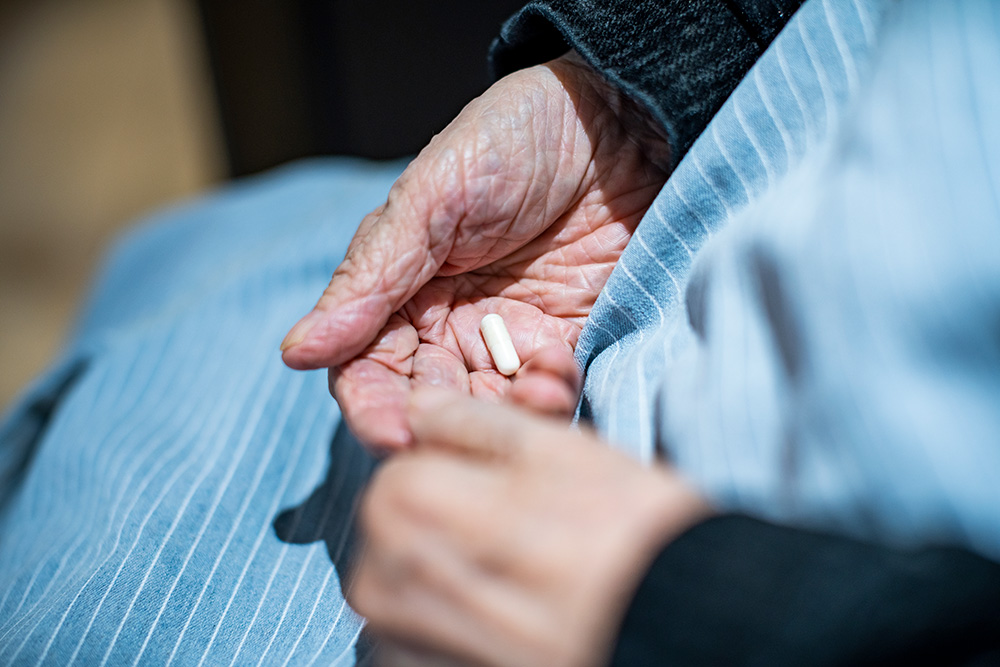 The Federal Government pledged to improve medicine safety in aged care in response.
As part of a $537 million funding package, the Commonwealth will provide $25.5 million to improve RMMRs to reduce the use of medicines as a chemical restraint on aged care residents and at home, and to support pharmacists to ensure more frequent medicines reviews can occur.
PSA National President Associate Professor Chris Freeman applauded the Government's decision to allow more medication reviews to be delivered.
'The PSA has long advocated for a cycle of care that delivers medication reviews conducted at a frequency and level that is dependent on patient needs, with meaningful follow-up, rather than being arbitrarily capped by funding restrictions,' he said.
PSA19 unlocked opportunities
PSA's annual conference in Sydney on 26–29 July was themed 'Pharmacists in 2023: Unlocking your opportunities'. PSA19 showcased how to enhance the potential roles, recognition and remuneration for pharmacists as the custodians of medicine safety to improve healthcare for all Australians.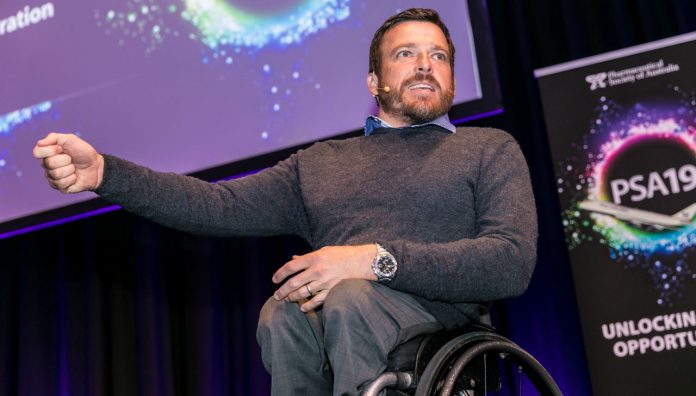 A highlight of the conference was the opening keynote speech from Canadian patient safety advocate Melissa Sheldrick, who gave a vivid demonstration of the importance of medicine safety by detailing how her eight-year-old son Andrew died after taking three times the lethal dose of baclofen after an error at a compounding pharmacy.
Paralympian Kurt Fearnley AO also gave a keynote address, sharing valuable lessons learned during his stellar career that pharmacists could infuse into their practice.
Three outstanding pharmacists were also honoured at the conference, with the announcement of the 2019 PSA Excellence Awards.
Early Career Pharmacist of the Year was awarded to Dr Fei Sim from Western Australia, while Pharmacist of the Year went to Peter Crothers in New South Wales. The Lifetime Achievement Award was bestowed on Col. (Rtd) Bill Kelly, ACT.
In accepting her award, Dr Sim spoke of her many influencers and mentors who helped shape her career. She said not only was the award very meaningful to her, it was recognition that she was on the right path.
'I see it also as an acknowledgement of the great mentorships I have received from my mentors and the amazing team I work with every day, at Curtin University, Caring Pharmacy, PSA and the communities,' she said.
Mr Crothers said his award was recognition of the work of rural community pharmacists and highlighted the unique career opportunities to be gained in rural pharmacy.
'One of the best ways to become highly clinically competent is by combining formal learning with rural practice – especially remote rural practice – where you'll be exposed to more patient-intimate and collaborative models of care and a wider range of clinical, logistical and other situations that you must "own" and deal with,' he said.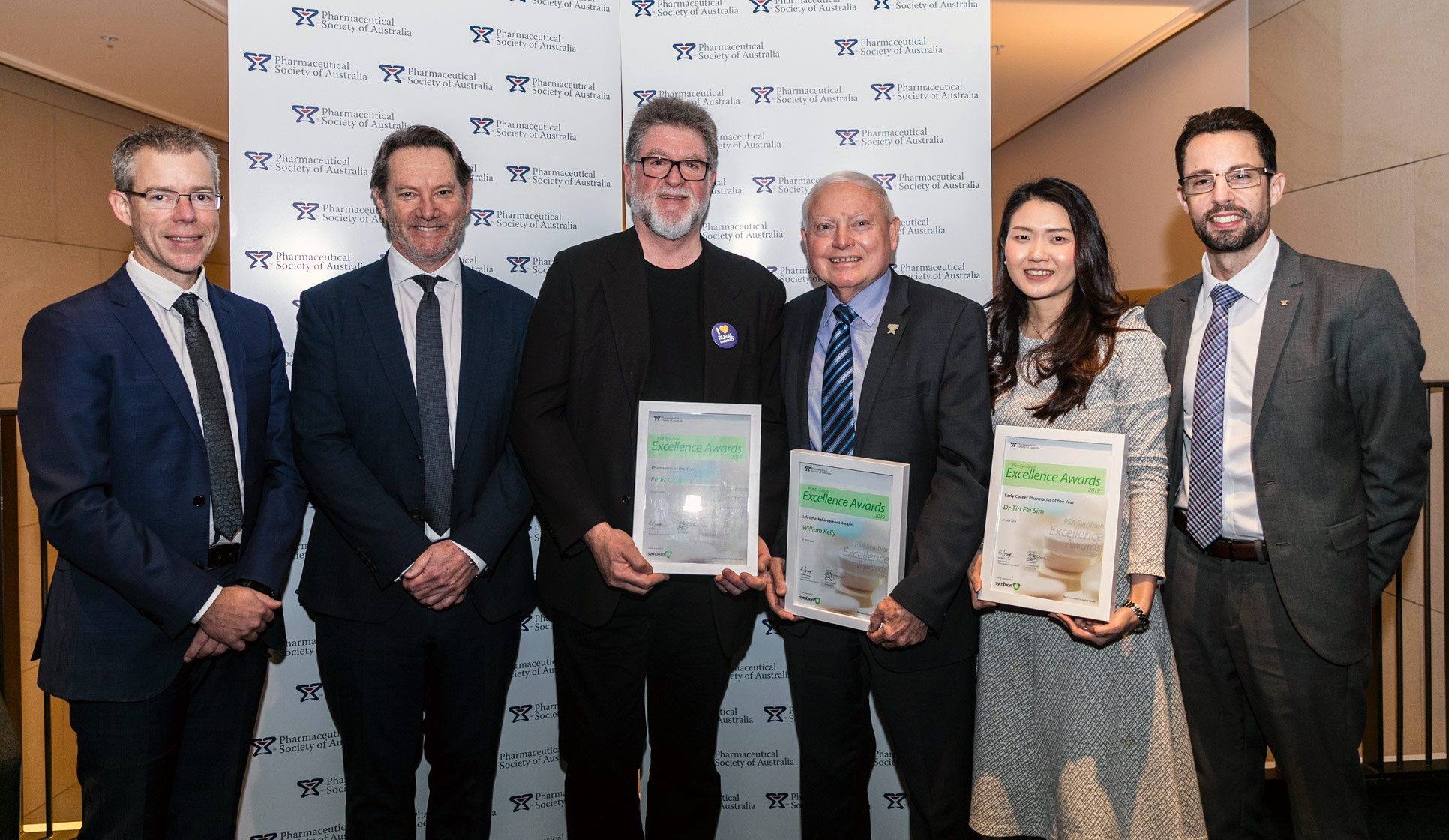 Lifetime Achievement Award winner Col. (Rtd) Bill Kelly commented on the greatest change he has observed in the profession over his career.
'It has undoubtedly been the change to a more clinical, responsible and responsive role to the provision of health care with not only an increased emphasis on medication management through various initiatives such as medication reviews and the like but also now with pharmacy's immunisation role and the potential to work to an enhanced scope of practice,' he said.
The award winners each receive a Symbion Education Grant valued at $9,000. The grants are possible thanks to Symbion's long-standing support of the awards.
Roles and remuneration
PSA launched its Pharmacists in 2023: Roles and Remuneration report at PSA19, outlining existing pharmacists' roles and their evolution over the next few years. This includes within new and emerging settings and, importantly, the remuneration that should underpin these roles.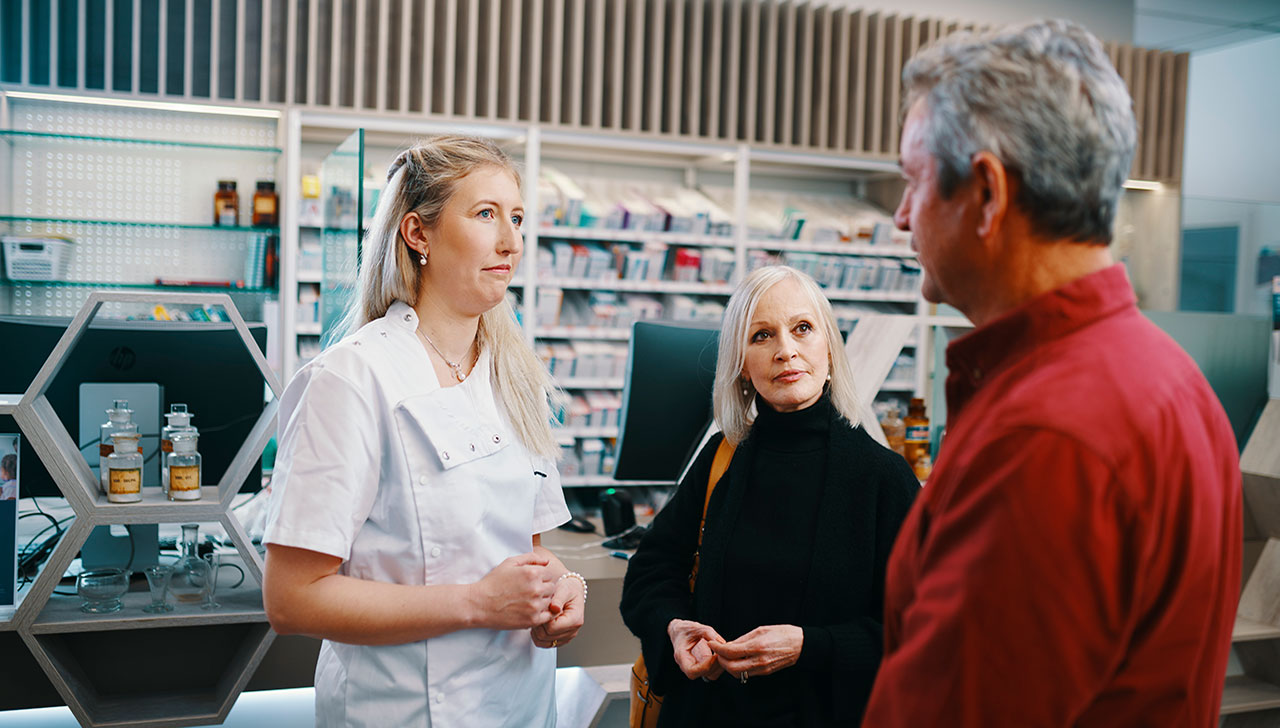 On the subject of remuneration, the Fair Work Commission (FWC) conducted its four yearly review of the Pharmacy Industry Award 2010 this year. In a submission to the review in March, PSA called for salaries to be increased to reflect accredited pharmacists' additional training, experience and responsibility.
PSA's calls were heard, with the FWC deciding on a 5% pay rise. This was paid in two 2.5% instalments – the first from 1 July and the second from 1 October. 
Want to know what pharmacists earn across the country? New data released in November showed pharmacist salaries in rural and remote areas were on the rise as the demand for professionals in community and hospital roles increases. 
Going digital
Digital health was the focus of the December issue of Australian Pharmacist, rounding out a year that saw innovation come to the fore.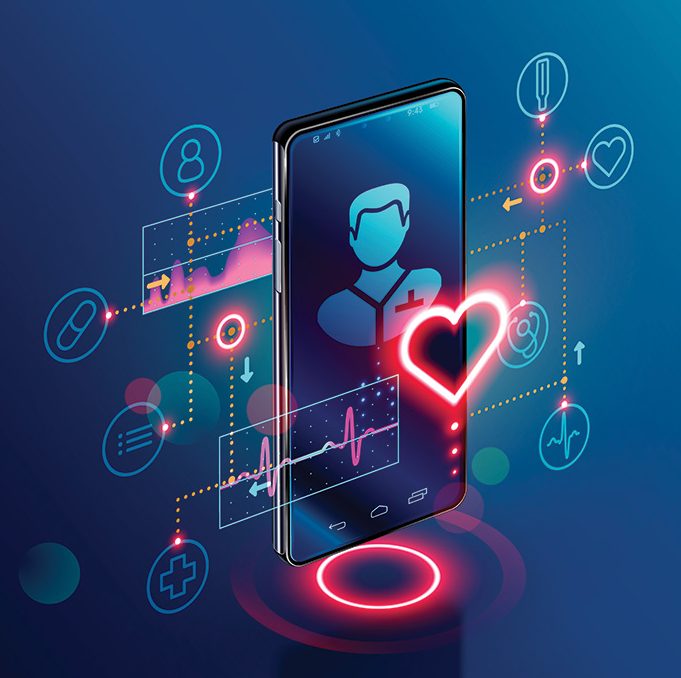 PSA launched its Connecting the Dots: Digitally Empowered Pharmacists report in July. The report, funded by the Australian Digital Health Agency, describes how digital health initiatives and technological transformation will empower pharmacists to be more accountable and responsible for medicine safety and efficacy.
It was also the year Australians got a My Health Record, and PSA chose World Pharmacy Day (25 September) to launch its refreshed My Health Record (MHR) Guidelines for Pharmacists.
In other digital health news, digital prescribing is on the way, and the Pharmacist Shared Medicine List (PSML) is set to launch shortly. The pharmacist contribution of PSML to a person's My Health Record means patients and health professionals will have access to more complete and accurate information about their medicines.