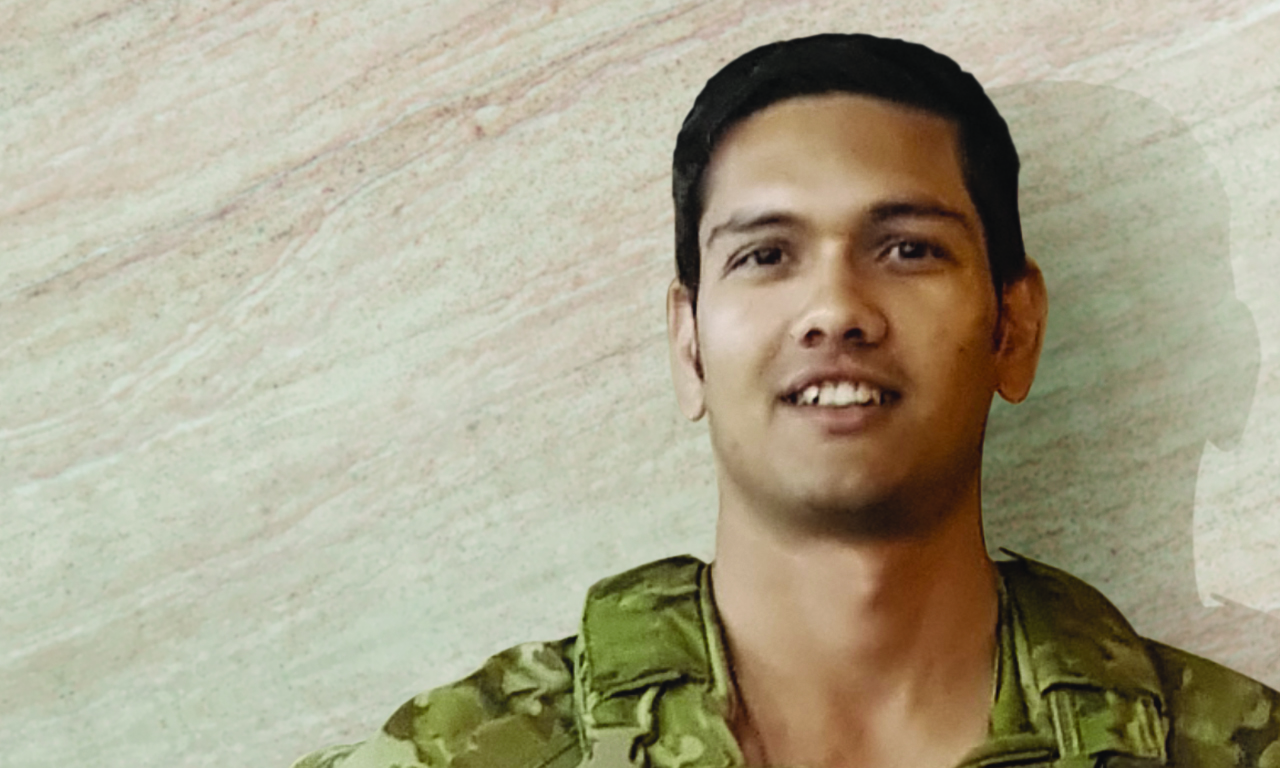 Lieutenant Shreyans 'Shaz' Shah MPS, 28, always wanted to serve in the army, but thought that door closed once he became a pharmacist. It wasn't until he chanced upon an army advertisement a few years back that he realised he could do both.
How did you find yourself in this role?
I'd worked as a pharmacist for three years after graduating from the University
of Newcastle. I managed two pharmacies, one remote and one in a metropolitan area. Then one day during a seminar I saw a position advertised for a pharmaceutical officer in the army. As a young kid I'd always wanted to be a soldier and I didn't know you could be a pharmacist too.
What's it like being an army pharmacist?
The thing about being in military is that you've got to be flexible and you've got to be up to task. Not only is it physically challenging but it's also mentally challenging. But if you like being stimulated all the time then it's probably the right fit for you.
It encourages you to explore the many facets of pharmacy instead of the traditional role of a dispensing pharmacist behind a counter. It has very much suited my lifestyle – being able to play sport and being paid to work out every morning has kept me fit and given me that perfect work-life balance. Have you served overseas?
I was deployed to the Middle East last year for seven months. Being the senior pharmacist in charge of all the medical and dental drugs and consumables for our operations definitely has to be the most challenging thing I've ever done. There's no such thing as weekends over there – the enemy doesn't see that it's a Saturday and take some time off. You're always on your toes and you don't know what the next day will bring. One place might have mass casualties that exceed the supply of stores we normally keep. As a result, the soldiers put an urgent request through to me and then I have to get replenishment stores from our National Support Base in time to battle prep for another similar event elsewhere.
What is most satisfying about your role?
Our role is to enable soldiers to do their job: making sure they're combat-ready and fit. If they go down, we help patch them up and make sure that they can go back into battle so we can maintain sufficient firepower. When you've enabled that to occur, that's very satisfying – you've allowed the organisation to achieve its mission. People are definitely appreciative of your efforts when you've permitted them to do the job they're trained to do. You get a real sense of pride from that.
Where do you hope this role will lead you?
I'm sort of at a crossroads – I don't see myself going back to being a community pharmacist, but I also don't want my work to be monotonous for the rest of my life, because obviously that will get boring. I don't want to get comfortable in a particular posting so I'd like to see how we operate in different demographic environments, and how our roles influence the outcomes the organisation brings. Maybe by then I can find my niche.