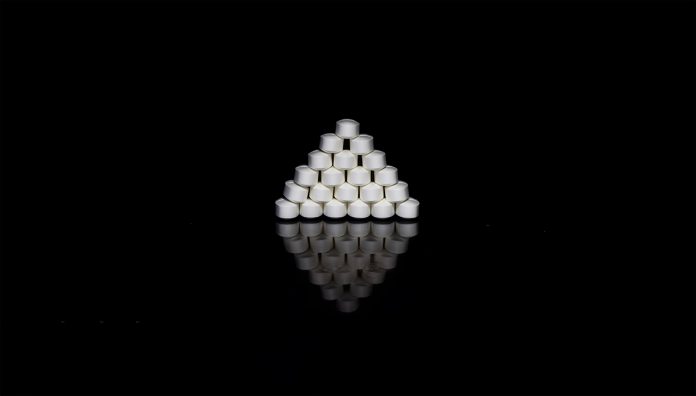 With three deaths a day involving opioid use, Thea Cowie explores what role pharmacists can play in reducing the toll and ensuring the safe use of opioids.
Every day Australia records three drug-induced deaths involving opioid use, 14 people presenting to emergency departments with opioid-related harm, and nearly 150 hospitalisations.1
'Prescription opioid-related deaths outnumber deaths from illicit opioids and car accidents,' said La Trobe University Clinical Pharmacy Lecturer Pene Wood.1,2
Opioid deaths accounted for 62% of all drug-induced deaths in 2016, while naturally derived opioids (including oxycodone, codeine and morphine) were mentioned in 49% of opioid deaths.1
'As pharmacists we hand out prescriptions – so we're playing a part in these statistics,' said Ms Wood who is also practice pharmacist at Wathaurong Aboriginal Health and IPC Health.
More than 15 million opioid prescriptions were dispensed to 3.1 million people under the Pharmaceutical Benefits Scheme (PBS) in 2016–17,1 and there were many more privately filled prescriptions.
The most commonly dispensed opioid was oxycodone (5.7 million prescriptions dispensed to 1.3 million people), followed by codeine (3.7 million prescriptions to 1.7 million people) and tramadol (2.7 million prescriptions to 600,000 people).1
Reducing harm
Australia is by no means alone in its struggle to curb opioid-related harm.
The 'opioid crisis' in the United States has been particularly well documented, and around the world health sectors are deploying a range of potential solutions, said NPS MedicineWise CEO Adjunct Associate Professor Steve Morris.
'Different jurisdictions are looking at a mixture of regulation, education and intervention,' said Adj A/Prof Morris.
PSA Senior Pharmacist, Strategic Policy, Peter Guthrey said a similarly wide-ranging approach is being taken in Australia.
'Like all complex problems, a meaningful reduction in opioid-related harm requires multiple interventions that effectively address factors that contribute to harm,' he said.
'Each harm reduction initiative plays a part in reducing the risk of opioid toxicity for people who have been prescribed opioids.'
TGA initiatives
In August last year federal Minister for Health Greg Hunt announced a commitment to making smaller pack sizes for opioids available, and restrictions on the use of fentanyl and other opioids.3
Commonwealth Department of Health Deputy Secretary Adjunct Professor John Skerritt told AP that smaller pack sizes for immediate-release prescription opioid products would deliver a number of benefits.
'Firstly, it will encourage courses that are more appropriate after hospitalisation, injury or surgery. And secondly, it should reduce the amount of unused opioids sitting around,' he said.
'It's been found that if there are opioids sitting around people will either use them inappropriately if they have subsequent minor pain, or they're a risk for diversion or theft.'
Adj Prof Skerritt also confirmed that the indications for fentanyl patches and other modified-release products have been updated to state that they should be prescribed only to treat pain in patients with cancer, patients in palliative care and those with exceptional circumstances.
A February Therapeutic Goods Administration (TGA) update on upcoming changes stated that consumer warnings would be more prominent.
'There will be a black box warning with information about potential for harmful and hazardous use,' Adj Prof Skerritt said.
'Safety information will be displayed more prominently on Consumer Medicines Information documents too.'
The TGA's earlier bid to curb opioid-related harms – by putting an end to over-the-counter codeine sales in February 2018 – has already had some impact on opioid-related harms.
In the year following the upscheduling, the number of codeine-containing products supplied in Australia fell 50%. University of Sydney School of Pharmacy research showed there had been a 50% reduction in the number of codeine-related calls to the New South Wales Poisons Information Centre in the same period.⁶
PBS measures
A number of recent changes to the Pharmaceutical Benefits Scheme (PBS) have been aimed at reducing opioid-related harm.
In September 2019 long-lasting buprenorphine (Buvidal) was added to the PBS for people with an opioid dependency. In November a nasal spray form of naloxone (Nyxoid) was added to the PBS, reducing the cost from more than $48 per course to $6.50 with a concession card.
Adj Prof Skerritt emphasised that there would be more changes to align the PBS indications with the new TGA indications.
'Our focus now is implementing the suite of regulatory reforms and working together as they are followed up through PBS changes,' he said.
RTPM and digital health
Meanwhile, the introduction of My Health Record and moves towards real-time prescription monitoring (RTPM) across the country may also help curb opioid-related harm.
Since Tasmania's prescription monitoring system was introduced in 2011, the per capita death rate from prescription opioids has fallen from about 30% above the national average (between 2002 and 2006) to 27% below the national average (between 2012 and 2016).⁷
In Victoria, the latest data showed a 25% reduction in the proportion of people taking high-risk doses of opioids since SafeScript was rolled out statewide, a spokesperson for the Department of Health and Human Services told AP.
The University of Sydney's School of Pharmacy Chair of Clinical Pharmacy Professor Asad Patanwala said he had seen first-hand how useful prescription drug monitoring could be in the United States.8 But he warned that it was no substitute for pharmacists engaging meaningfully with patients.
'We can implement technologies or methods to reduce prescribing and utilisation, but ultimately the patient needs to be involved,' he said.
'We need to make sure we take the time to counsel patients well when we dispense an opioid prescription. They should use the least amount for the shortest period of time.'
To that end, pharmacists across Australia are taking part in a range of initiatives aimed at engaging patients in better pain management, education and intervention.

Pharmacy-based initiatives
Free, over-the-counter naloxone
The number and rate of people receiving opioid pharmacotherapy treatment has remained relatively stable since 2010.⁹ However, in recent months, hundreds of pharmacies across New South Wales, South Australia and Western Australia have signed up to the PBS-subsidised take home naloxone pilot.
This makes naloxone available without a prescription and free of charge to people who may experience, or witness, an opioid overdose.10
University of Queensland Research Social Scientist Dr Caroline Salom will lead the evaluation of the pilot. She said the findings that result could lead to a national rollout.
'This pilot is important as it aims to remove the barriers of cost and availability so that a broad range of people at risk – particularly people who might not consider themselves at risk, like those on medications for chronic pain – can access naloxone and potentially save lives.
'Assessing the different ways each state is delivering the pilot will give us great perspective on what would be important for a national rollout,' Dr Salom said.
Outcome monitoring
In another pilot project, a routine opioid outcome monitoring (ROOM) questionnaire developed for community pharmacies has been shown to be useful for both patients and pharmacists.
La Trobe University's Pene Wood was involved in testing the screening tool, which asked a series of questions about mood, pain, opioid use, constipation and alcohol.
'Based on patient responses, a letter was printed out for them about what their risk might be, and a letter was printed out to send their GP so that any issues could be followed up on,' Ms Wood said.
Analysis showed that most consumers surveyed had clinically important opioid-related risk. The tool was also found to significantly improve pharmacists' confidence in identifying and responding to a range of opioid-related problems.
Pain reviews and education
Many pharmacists traditionally provide pain reviews and education to patients through everyday interactions. However, formal efforts ramped up in late 2018 with the Pain MedsCheck trial that ran until February 2020.
The impact of the trial has yet to be analysed but data shows pharmacists recruited around 7,000 patients, delivered over 5,800 initial services and completed 690 follow-up services.11
NPS MedicineWise's Pharmacy Practice Review – Opioids: reducing harms from long-term use12 – was also helping pharmacists start conversations about pain and opioid-related harms, said NPS MedicineWise's Adj A/Prof Steve Morris.
'When we began the program we found a lack of confidence from pharmacists in terms of becoming more involved in addressing opioid-related harms with their patients,' he said.
'But after going through the activity, pharmacists report being able to identify and support patients at risk of harm, provide the best advice and work with other clinicians to address the risks.'
Adj A/Prof Morris said 92% of pharmacists reported their confidence had increased after the activity.
'Pharmacists who participated in this activity are now more confident to discuss with patients the benefits and challenges of tapering opioids, identify patients at increased risk of harm, communicate effectively with patients and work with clinicians and other health professionals to reduce opioid-related harms,' he said.
'The activity asks pharmacists to reflect on five to 10 episodes within their practice, so it's a reflective and educational piece based in the real work pharmacists are dealing with.'
General practice pharmacists
More than 200 Australian pharmacists are now working as general practice pharmacists, including Ms Wood who said her focus on reducing opioid-related harm had been well received in the workplace.
'The general practitioners have really engaged with me. They've got these patients on opioids who are pushing for more and so the GPs are able to say "I'm going to book you in with our pharmacist, Pene",' Ms Wood said.
'I can then book those patients out and spend an hour with them – chatting about all the different options, the side effects and how some medicines don't go together – whereas the GPs have 20- minute appointments.
'They've got to rush through so they can't really address pain management fully, or fit in comprehensive patient education including the latest pain science education.'
In addition to counselling patients and assisting with tapering and de-prescribing, Ms Wood said her role currently involved a whole-of-practice opioid review and delivering practice education on naloxone.
RESOURCES
Better Pain Management is an e-learning program for health professionals delivered by the Faculty of Pain Medicine at the Australian and New Zealand College of Anaesthetists.
NPS MedicineWise offers pharmacists resources including a:
Pharmacy Practice Review activity – Opioids: reducing harms from long-term use12
opioids tapering algorithm16
guide to starting conversations with patients about opioid tapering.17
Pain Australia's resources for health professionals, includes:
factsheets on nature and science of pain
clinical assessment of pain
multidisciplinary pain management and targeted drug delivery.
Pain Management Research Institute at the University of Sydney provides an online training series on pain management comprising seven 90-minute interactive webinars delivered over 2–3 months.
Pain Revolution runs a Local Pain Educator (LPE) program delivering community-based pain education to both health professionals and the general public. Pharmacists in selected areas can apply for a local pain educator scholarship.
PainWISE offers a 1-day foundations training program for pharmacists to provide effective pain management strategies for people with persistent pain. More advanced training programs for pharmacists are also available.
PSA courses include:
Opioid substitution program (4 CPD credits)
Overview of pain and pain management l Part 1 (8 CPD credits) l Part 2 (10 CPD credits)
Opioid management in chronic pain (4 CPD credits).
Therapeutic Goods Association offers a
prescription opioids hub, outlining upcoming changes
frequently asked questions section.
Next steps
The PSA would like to see more pharmacists' expertise directed to addressing opioid-related harm in general practice. It has called for the federal government to fund an 18-month pilot of opioid stewardship pharmacists in general practice.
'General practice pharmacists are best placed to increase safety and effectiveness of opioid use and pain management in primary care settings due to their unique expertise in medicines use, and ensuring patients attending general practices receive pain management that is safe, appropriate and evidence based,' PSA stated in its 2020/21 budget submission.13
The PSA's Peter Guthrey added: 'General practice pharmacists perform three complementary roles – patient interaction, clinical governance and education of practice staff, including prescribers. Each of these roles has its own way of reducing harm caused by opioids.'
References