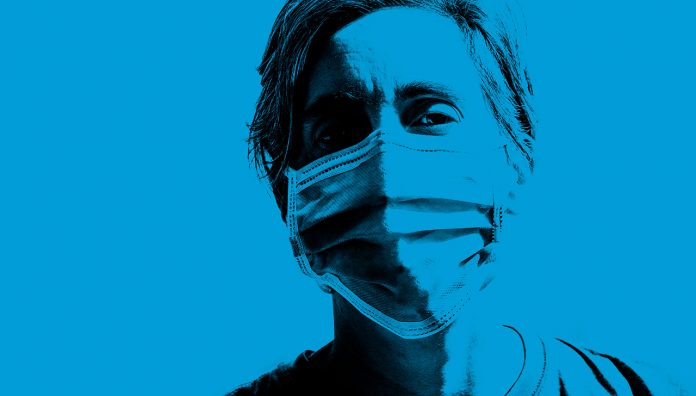 As the most accessible healthcare professionals, community pharmacists are on the frontline of the COVID-19 pandemic. But managing an increased workload, medicine shortages, myriad legislation changes, reduced staff numbers and an anxious public has seen stress levels rise.
Here are some ways to look after your mental health.
From concern about a lack of personal protective equipment to dealing with abusive customers, Pharmacists' Support Service (PSS) Executive Officer Kay Dunkley MPS said the organisation had seen a spike in calls over the past few months.
'Many people have been contacting us and we're seeing higher stress levels. Pharmacy is different to other health professions [because] you can't retreat behind a telephone,' she said.
'Pharmacists are dealing with members of the public, who are often anxious and stressed, as well as the fact that every person who comes into the pharmacy is a potential infection risk.
'And while there is stress that is directly related to COVID-19, the stressful situation brings out other issues as well.'
A problem shared
Ms Dunkley said many pharmacists who contact PSS are looking for someone to talk to. If you are feeling stressed, she said it's important to open up, whether through a support service or with a colleague or friend.
'Just by talking things through you can get quite a bit of relief,' she said. 'A problem shared is a problem halved.'
Pharmacists also often provide a listening ear for their customers, which means it's important to be aware of the resources available to assist people who are struggling with mental health issues.
This includes organisations such as Lifeline, Beyond Blue, the Black Dog Institute and Mind Australia.
'These provide a lot of information that members of the public can access,' Ms Dunkley said.
'There are a range of services so people can interact in ways they feel comfortable, whether that's reading information, chatting in an online forum or making a phone call.'
For pharmacists and customers who need more than a listening ear, Ms Dunkley said PSS encourages callers to talk to their GP about how they're feeling and, if they are experiencing distress, to develop a mental health plan and see a psychologist.
Time for you
At such a busy time, it's also important to focus on self-care to help avoid burnout.
Things such as ensuring you wind down when you're not at work, exercising, eating well, getting enough sleep and taking up a hobby can all help to give your mind a break.
'As pharmacists, we finish school, go to university, do our intern year and then begin work – it can take over our whole life,' Ms Dunkley said.
'It's really important during busy, stressful times that you take time out to pursue interests outside of pharmacy; things that can take your mind off your work.
'This is more easily said than done, and these are lifetime skills, but having hobbies you can immerse yourself in and a good self-care routine will help you be more resilient in the long term.'
Take a break
Despite travel restrictions making overseas trips a distant dream, Ms Dunkley said pharmacists should still remember to plan holidays where possible.
'Even if you want to save some annual leave for when the restrictions lift, taking a local break and getting away from your work environment is important. You need at least a week to 10 days to truly relax and wind down,' she said.
With some pharmacists working in smaller teams due to the pandemic, Ms Dunkley said it might feel like you're letting the team down. Instead, by taking a break and ensuring you're well rested, you'll be better able to support your colleagues upon your return.
SUPPORT FOR PHARMACISTS
Pharmacists' Support Service: 1300 244 910
PSA Pharmacist to Pharmacist Advice Line: 1300 369 772 
FURTHER RESOURCES