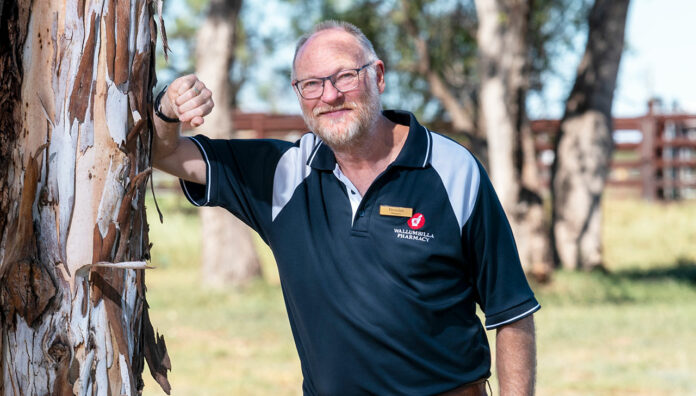 Brendan West MPS was destined to become a pharmacist. After decades as a specialist compounder in Bundaberg, he moved inland to buy a pharmacy in the outback Queensland town of Wallumbilla.
What led you to pharmacy?
Pharmacy is in the family. My parents are pharmacists, and I have aunts, uncles, grandparents and great grandparents who are pharmacists on both sides. When I was younger, I wanted to be a motorcycle mechanic.
It wasn't until I started my senior year in high school that I thought pharmacy would be a good career path. All that history and watching how my father practised changed my mind. In those days, pharmacists were often stuck in the dispensary, whereas my dad took the time to chat with and counsel patients. He was ahead of the curve, practising forward-pharmacy before it became a thing.
I eventually bought into dad's pharmacy, which we sold in the mid-'90s, and then I purchased a pharmacy in Bundaberg which seemed a perfect fit – having been there for 120 years.
My family also has a strong background in compounding, which led me to speciality compounding in the early 2000s.
Why did you leave Bundaberg?
I sold up when a big box pharmacy came to town. I was told they would close down three pharmacies in the next 2 years, and mine would be one of them. I worked as a locum for a while and moved back to Brisbane and the Gold Coast to work in some pharmacy chains until 2017.
For a wonderful 2 years I also worked in the Whitsundays for the fabulous Livelife group, until Wallumbilla Pharmacy came up for sale. I always enjoyed rural life. The figures were good, the work conditions excellent and the price very reasonable. I could be my own boss again, not constantly under the watchful eye of a head office.
What are the healthcare differences between the city and the outback?
A large regional centre like Bundaberg provides much easier access to healthcare than a town like Wallumbilla.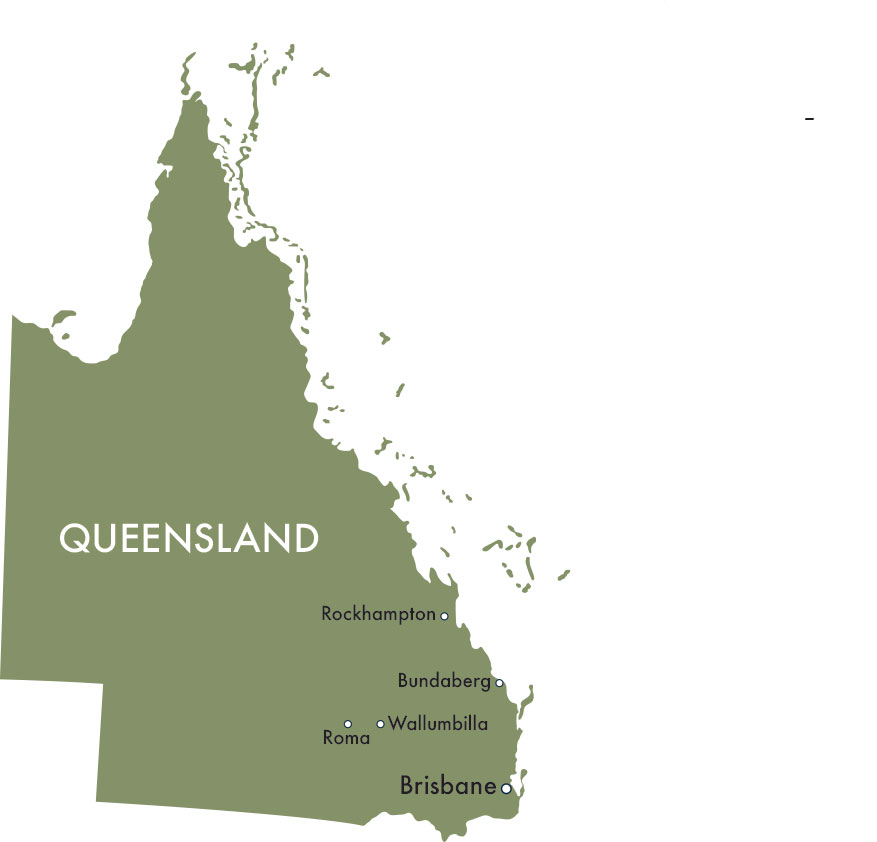 My customers regularly travel up to 4 hours to Toowoomba for health services that we took for granted in Bundaberg and Brisbane. I've also had to become accustomed to different healthcare conditions, such as Q fever. In this big cattle-producing region, a few patients have presented with it, so I had to learn more about symptomatology and effects.
I've had to refresh my knowledge on skin cancer, too. People in Wallumbilla work out in the bright sun for their entire careers, so their skin is often riddled with cancer.

I have to continually stress the importance of getting any lesion checked and help manage their treatment with Efudix cream.The 'she'll be right' attitude of rural men can pose some issues, however. They don't often seek help for mental or physical health issues and just think things will resolve by themselves.
How do you challenge this indifference?
It's a case of opening up the conversation and checking their compliance to their medicines, which I've got plenty of time to do. I tell them there's not much point in taking their medicines if they don't take them properly, or I ask if they want to see their grandkids grow up. My patients tend to respond better to blunt delivery rather than skirting around the issue.
Recent changes in remote healthcare?
The use of telehealth, which was accelerated by COVID-19, has been a huge plus. It has changed things dramatically for my patients, with much better access to healthcare. People on the land can't always keep appointments. Sometimes it will suddenly start raining and they're bogged in [on their property], or they need to throw a crop in as that's their livelihood. With telehealth, they can either take the call from home or come to our local health clinic and have their consultation on the big screen.
Why consider a career 'out there'?
Rural life is fantastic! The people are wonderful and welcoming, and there's plenty to do. I met the love of my life living three doors down, a teacher at the local school who was about to transfer back to the coast! She's staying put now, so the school keeps a wonderful teacher.
You also build real relationships with patients, and all the health professionals, and you are a respected and valued member of the team.
The remuneration is also better. You can still buy a pharmacy of your own for a decent price.
DAY IN THE LIFE
of

Brendan West

MPS, owner, Wallumbilla Pharmacy, Queensland

.

8.30 am – Starting the day

Open the pharmacy, do banking and reconcile bank statement against our accounting program.

9.00 am – Admin and antibiotic stewardship

Check emails, serve and chat to customers, and check any rainfall! Talk a customer out of buying Chlorsig Eye Ointment for gritty eyes from cattle yards. He insists it previously worked for him, but I convince him Poly Visc is essentially the same without the unnecessary antibiotic component.

10.30 am – Once-a-week deliveries

On Tuesdays I drive 40 kilometres to Roma for banking, picking up stock, and delivery of medicines to consumers. A Roma GP has some patients on low-dose naltrexone for fibromyalgia, who are responding well to treatment. I deliver compounds from the lab I set up in Redcliffe, where my son works.

Midday – Storytelling to grey nomads

As a 4th generation pharmacist, and son of one of PSA's historians, who lectured at the University of Queensland on pharmacy history, I have up to 300 pharmacy artefacts on display in glass cases, including a pill rolling machine. Grey nomads passing through town love to hear stories of the old days – and always comment on the leech jar.

2.00 pm – Preventing discrepancies

Check dose administration aids, request scripts for packing consumers. Liaise between Wallumbilla Hospital registered nurse (RN) and GPs in Roma. A GP visits Wallumbilla once a week, and patients sometimes attend without telling their regular GP in Roma, so there can be discrepancies.

3.00 pm – After-school 'rush'

Train after-school assistants and deal with the after-school 'rush' hour, where we typically see patients with worms, head lice, colds and mild pain. Recommend a dressing for a wound from pig tusk gash on the calf, via a digital image. Field a call from the hospital about what we have to treat a rash. Many locals still go to the RN for primary care, as this pharmacy has only been here for a few years, so we confer often and have a great symbiotic relationship.

5.00 pm – Heading home

Lock up and walk 500 metres home. No traffic woes here! No after-hours work to worry about either. We have enough quiet spells during the day to keep everything up to date – including CPD.
Explore new paths at www.psa.org.au/careerpathways