Travelling the country. Choosing your own hours. Meeting new people. These are just a few of the reasons pharmacists choose to quit their day job and hit the road as a locum.  
For Janelle Dockray MPS, locumming was a way to see more of Australia. She was 'feeling stuck' after returning to work from maternity leave and decided to spend 6 months working and travelling with her husband.
'We had a rough travel plan and I looked geographically for locum work that would fit in,' she told Australian Pharmacist.
'Our travel took us south along the Queensland coast, into New South Wales (NSW), Victoria, and then across to Tasmania. 
'I worked in pharmacies on the Gold Coast, in a number of rural pharmacies in Tasmania, and in the regional area of Albury [in NSW].'
While being a locum gave Ms Dockray 'inspiration and direction' in her pharmacy career, it wasn't without its challenges. 
She recalled spending a month 'sitting in a room alone checking dose administration aids'. 
'When the owner met me a few days later, he asked if I was a student – despite hiring me,' Ms Dockray said.
'The pharmacy was so used to locum "blister pack checkers" that nobody cared much. I frequently missed out on the morning teas and coffee runs. That was a lonely experience.'
But it was experiences like this that gave Ms Dockray a new level of confidence and resilience, and inspired her to complete a post-graduate certificate in human nutrition upon returning home.
'I learned to think quickly on my feet and to problem solve,' she said.
'I also discovered what other pharmacists got paid and what allowances and perks were available. Before that, I really had nothing else to compare it to.'
NHMRC early career fellow at Alfred Health and Monash University Dr Amy Page FPS worked as a locum for 4 years in regional, rural and remote areas across the country. 
'The best part was being able to see Australia,' she told AP. 
'We live in such an amazing country, and to have a profession that allowed me to easily work and travel around was amazing.'
Expanding her range of experience was invaluable, Ms Page said, and the permanent travel and living in a caravan with four children were the biggest challenges, rather than the work itself.
'It accelerated my skill development in seeing the way that pharmacy was practiced in so many different parts of Australia and how the local community plays such an important role,' she said.
Sticking in the city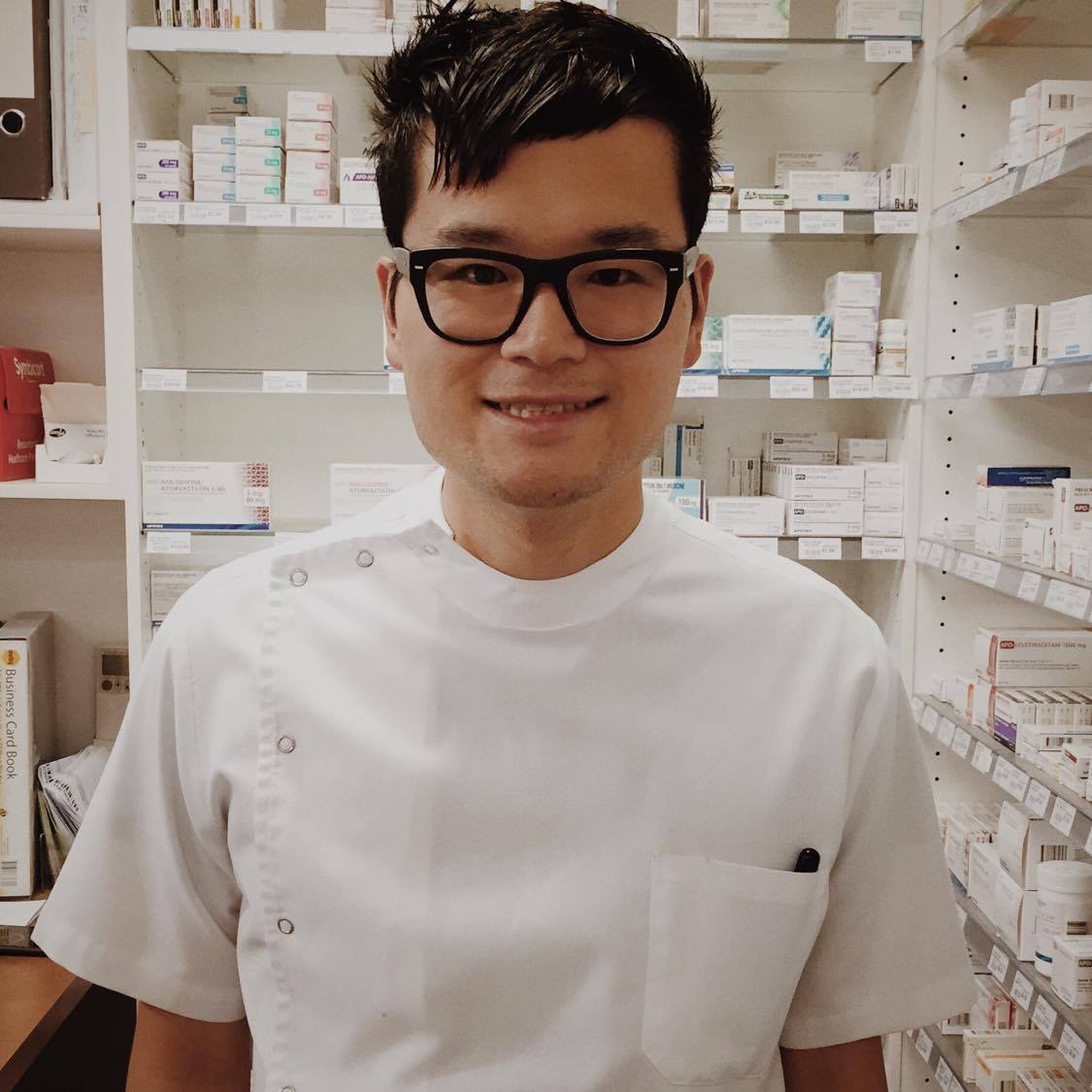 Today, pharmacist Kevin Tran is a manager at consulting firm EY, but for a decade he was a locum pharmacist working across metropolitan Melbourne.
'It wasn't something I planned,' Mr Tran told AP. 'I was helping a pharmacy out and the owner needed help at another pharmacy, and my name got around.
'It happened through word of mouth – I built my network like that.'
While for the most part pharmacies operate the same way at a high level, such as when it comes to serving patients, answering queries and dispensing prescriptions, Mr Tran said it is the 'nitty gritty detail' that can be confusing.
'It's minor things like where they keep the repeat paper if you run out, or whether they store their dispensary items by brand or generic name,' he said.
'There are lots of little things to get your head around.'
Mr Tran, who worked at more than 80 pharmacies during his 10-year stint, said these challenges got easier with time and experience. 
'Because I did it for so long I got used to it, it became second nature,' he said.
'I knew what to do, and if that didn't work I knew what my next step would be. I got better at problem solving every day.'
Record keeping was another challenge he encountered.
'Sometimes a patient would come into the pharmacy and say they had organised something with the pharmacist the week before, but because there were no notes or records left it could be hard to deal with,' he said.
'Everyday is something different. You get to see how different pharmacies operate, and it makes you really keen on best practice.' 
Looking to locum?
For pharmacists who want to start locum work, Mr Tran said setting yourself up for success was the key.
'Try and attend the pharmacy before your first day so you can be shown around and given a proper induction,' he said.
'You don't want to come in all flustered and not knowing what to do.
'And don't forget that at the end of the financial year you have to reconcile where you've worked and all the admin, so make sure you have a good system for your diary to record every day.' 
Another important point is to make an effort to build relationships with pharmacy staff, as they're the people who can help you.
'They know a lot about the patients and how the store runs,' Mr Tran said. 
'Sometimes they see you as foreign, but for the most part they see that you're there to help and really support you along the way.'
This was echoed by Ms Page, who said relationships were the most important part of the job.
'Make sure you've got good support networks so you've got other pharmacists to ring and talk through problems with, because you're always going to come up with things that challenge you,' she said. 
'Particularly locumming in a rural area – you need to be good at knowing who to ring to bounce ideas off.'
Ultimately, Mr Tran said, you need to enjoy yourself.
'To be a locum you have to enjoy serving your patients, dealing with the day-to-day issues that come up and be passionate about what you're doing,' he said.
Do you have your own stories of life as a locum to share? Get in touch with the Australian Pharmacist editorial team.