These recent award winners were lauded for their contributions to medicine safety and specialty care.
Dr Manya Angley FPS, PSA's 2020 South Australian Pharmacist of the Year, and Stacey Putland MPS, Early Career Pharmacist (ECP) of the Year, have both made strides to improve transitions of care.
Key points
PSA's SA/NT Branch Annual Celebration of Excellence in Pharmacists Care ceremony was held last month
Dr Manya Angley FPS was awarded Pharmacist of the Year
Stacey Putland MPS was ECP of the Year
A Lifetime Achievement Award went to David Cosh FPS
A Gold Medal Award was awarded to Yik Xiian (Clarrissa) Chai for outstanding academic achievement
Along with her practical and academic contributions to pharmacy, Dr Angley has led many research projects and has a strong interest in supporting patients along the continuum of care through medicine management, SA PSA Branch President Robyn Johns said. 
'She has led state and national medicine research projects into post-discharge medicine management, which have been implemented at Royal Adelaide Hospital, Flinders Medical Centre and the Queen Elizabeth Hospital,' Ms Johns added.
Ms Putland, meanwhile, has worked to ensure smoother transitions of care in a regional setting.
'Stacey has worked at a number of regional hospitals across the state, including Whyalla, as a clinical pharmacist and has been instrumental in [setting up] a clinical pharmacy service,' Ms Johns said.
Policy change
More than a decade ago, when Dr Angley was working as a senior research fellow at the University of South Australia (UniSA), her team developed a model for post-discharge Home Medicine Reviews and Residential Medicine Management Reviews (RMMRs), receiving funding via an investigator initiated grant. 
A funded pathway was set to be allocated to post-discharge medicine reviews in July 2010, but this never came to fruition. Dr Angley has been advocating for implementation of this funded pathway ever since.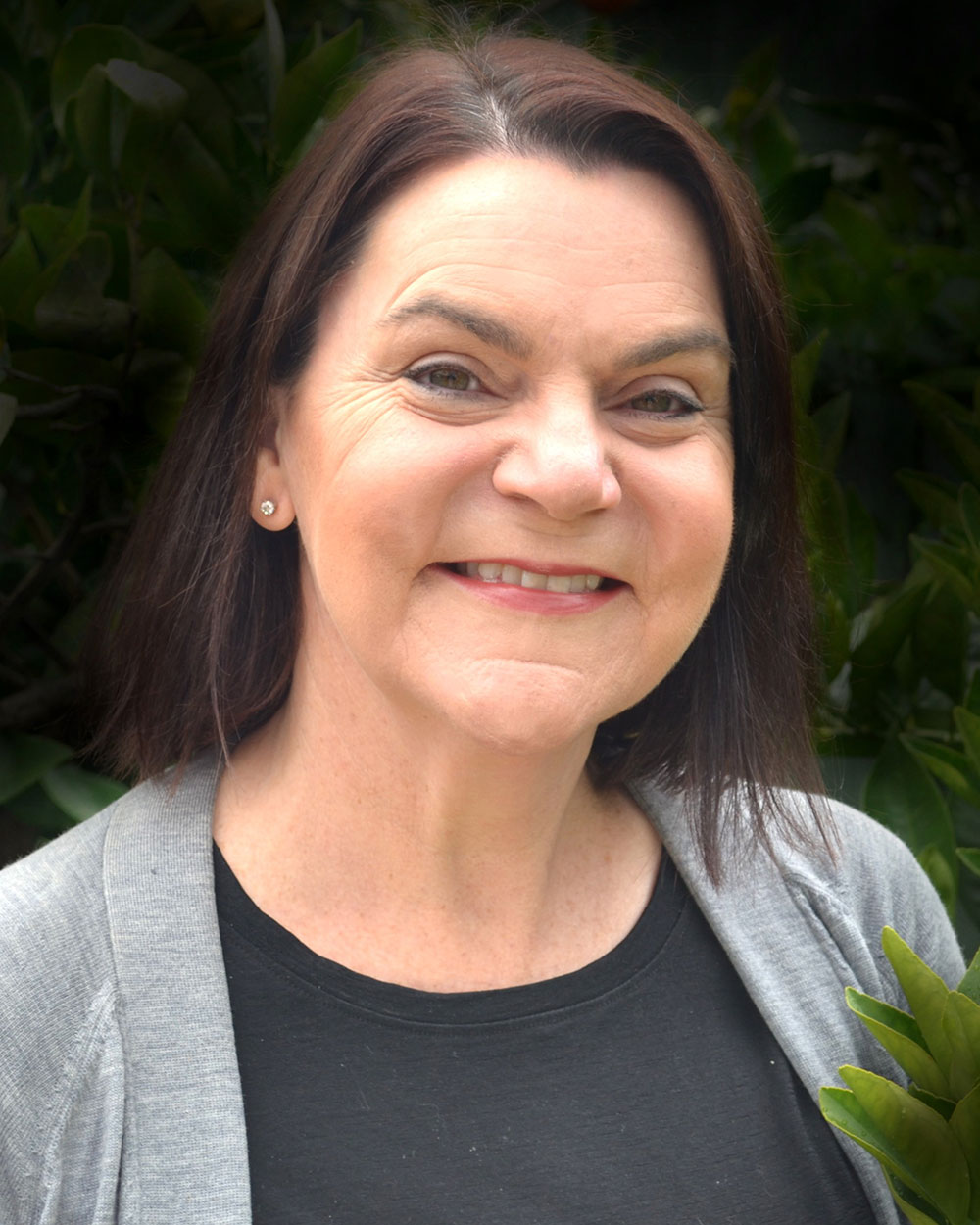 Last year, however, her hard work paid off, with the HMR and RMMR program rules for referrals being extended beyond GPs to incorporate other prescribers, including hospital-based medical specialists, enabling an alternative funding pathway. 
'The work we did over 10 years ago informed the changes to the program rules which was very exciting,' Dr Angley told Australian Pharmacist.
'Together with the Society of Hospital Pharmacists of Australia (SHPA) Transitions of Care and Primary Care Leadership Committee, we developed protocols for hospital clinicians, pharmacists in particular, to facilitate post-discharge medicine reviews.' 
Dr Angley's focus was to provide a framework for these reviews to occur within a timely manner to reduce medicine-related harm post-discharge.
'It's essential to collaborate with community pharmacists, GPs and GP pharmacists, as well as liaising with all the stakeholders – including the patient, their family, carers or whoever supports their care,' she said. 
Another change that Dr Angley's team has incorporated into the SHPA hospital initiated medicine review protocols is follow ups, which accredited pharmacists are now able to do after 1 month and before 9 months. 
This 'cycle of care' is outlined in the PSA Guidelines for Comprehensive Medication Management Reviews that were published at the same time as the revised HMR and RMMR program rules. 
The follow-ups provide opportunities for resolution of medicine-related problems that are identified in the initial review and also ensure that the medicine management plan, generated by the referrer and the patient, is implemented. 
'It's just about reinforcing links between the hospital and community sectors, and building relationships, capacity and responsibility so that the safety net underneath the patient at this high-risk period is strengthened,' Dr Angley said.
Reform in a regional setting
Ms Putland is also developing transitions of care that assist patients, including by providing clinical support to her local hospital in Strathalbyn, a town of about 6,500 people south-east of Adelaide. 
'Our community pharmacy team has a long history of servicing the hospital, which provided a great foundation for me to work with SA Health and our local teams to develop our clinical pharmacy support service into what it is today,' she said. 
'There are sometimes medicine-related issues with inter-hospital transfers, usually as a result of missing information.'
'And support from within the hospital and pharmacy have helped me increase our capacity to provide a daily service with our team of local "community-hospital" pharmacists.'
Ms Putland and her team visit patients on the wards and attend multidisciplinary meetings to assist with discharge planning.  
'The majority of our patients are undergoing rehabilitation, have complex discharge scenarios or have been in tertiary metropolitan hospitals for extended periods of time,' she said.
Many of the patients Ms Putland sees in the hospital have had considerable changes to their medicine management. 
Her team provides discharge support for these patients and their carers, including education and strategies to help them manage better at home. 
Ms Putland's team is also there to assist when patients transfer in from larger hospitals.
'There are sometimes medicine-related issues with inter-hospital transfers, usually as a result of missing information,' Ms Putland said. 
'This is particularly common if they've moved wards or transferred to another hospital before coming to us.'
Understanding the patient's original admission is necessary to appropriately support patients at discharge. 
'We aim to improve medicine safety at that transition of care, both into our hospital and then out of it,' Ms Putland told AP.
Seizing opportunities
Both Ms Putland and Dr Angley attribute their success to taking opportunities when they present.
Ms Putland was the first embedded aged care pharmacist in SA at the Strathalbyn and District Aged Care Facility under the Pharmacists in Aged Care project, a joint collaboration though PSA and Country SA PHN. 
She hopes funding will continue beyond the project's end date as residents, their families, facility staff, GPs and the local pharmacy have found value in the additional capacity and flexibility of the embedded pharmacist model. 
'It's about reinforcing links between the hospital and community sectors, and building relationships, capacity and responsibility.'
'Traditionally, there was a funding gap for the provision of medicine management services for respite residents whose admission and successful discharge might be entirely medicine related,' she said.
'But as embedded pharmacists, we're now able to provide timely assistance to any resident in the facility, such as taking a best possible medicine history on or prior to admission, to ensure continuity of care.' 
Describing her career, Dr Angley considers herself as a 'bit of a Jill of all trades'.
Congratulations to PSA SA/NT Pharmacist of the Year, Dr Manya Angley! Our pharmacists' professionalism and dedication has been highlighted during COVID. I know their support will be key to our vaccination rollout – the next milestone in keeping SA safe and our economy strong. pic.twitter.com/VS4UENtKS5

— Stephen Wade (@StephenWadeMLC) March 15, 2021
'Along with my academic background, I have a private research and consulting company that allows me to do project work for various universities and departments of health,' she said. 
'I also work as a GP pharmacist, hold contracts with various aged care facilities in Adelaide, and through my accredited pharmacist activities, I'm the preferred provider of medicine reviews for the Centre for Disability Health.'
Given this expertise in cognitive disability, Dr Angley testified at the Royal Commission into Violence, Abuse, Neglect and Exploitation of People with a Disability in September 2020.
'I have done research into intellectual disability and autism, particularly focused on the use of psychrotrophic medicines in autism,' Dr Angley said.
'Together with a colleague at the Women's and Children's Hospital, we pioneered an antipsychotic medicine monitoring program that the disability royal commission was very interested in.' 
Dr Angley flagged that psychotropics are overused in this population, particularly in behavioural management. She would like to see more GPs refer patients with cognitive disability for medicine reviews and pharmacists upskill to provide care for this patient cohort.
'Last year with the changes to the [medicine review] program and the opportunity to present at the disability royal commission, everything I've been plugging away at for a couple of decades came to fruition,' she said. 
'But the task at hand now is to work on broad-scale implementation of these post-discharge protocols and credentialing for pharmacists in intellectual disability care – that would be my Holy Grail.'
Celebrating exceptional work
Along with Dr Angley and Ms Putland, retired Adelaide pharmacist David Cosh FPS was presented with a Lifetime Achievement Award for his ongoing contribution to pharmacy during his 40-year career. 
Mr Cosh graduated in pharmacy from UniSA in 1966 and has worked as a pharmacist in the United Kingdom and the United States, as well as visiting India and Sudan to teach and support clinical pharmacy practice. 
'David's often pioneering work in this field has furthered pharmacy in SA, around Australia and the world, particularly in hospital pharmacy settings and educating future generations of pharmacists,' Ms Johns said.
'His work and educational activity has certainly improved opportunities for pharmacy and pharmacists in so many different places.'
The PSA also presented a Gold Medal Award to Yik Xiian (Clarrissa) Chai for her outstanding academic achievements. The Gold Medal follows her graduation from UniSA. Ms Chai is now undertaking her intern pharmacy program in Wollongong, New South Wales.