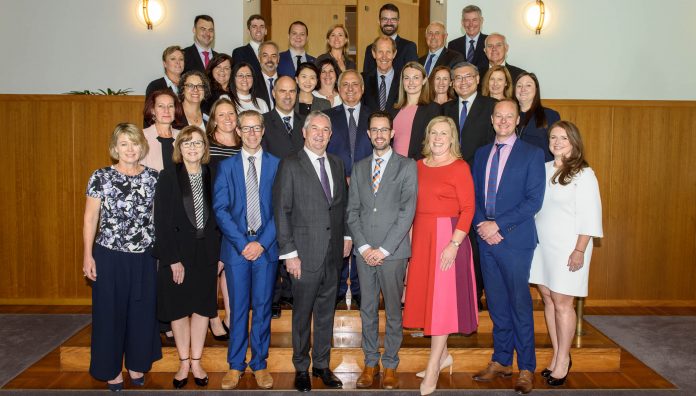 In 2023 pharmacists will be the custodians of medicine safety, embedded wherever medicines are used, and more responsible and accountable for the safe and effective use of medicines, a new report reveals.
Pharmacists in 2023: For patients, for our profession, for Australia's health system, developed by the Pharmaceutical Society of Australia (PSA), reveals the 11 system changes needed for healthcare evolution to deliver safety and quality improvements in the use of medicines, and better use of pharmacists to improve access to healthcare. Today also marks 11 years since PSA achieved national unification, further demonstrating just how far the organisation has come.
PSA National President Dr Chris Freeman launched the report today at a breakfast event in Parliament House attended by political leaders and pharmacy experts from across the country.
'Pharmacists in 2023 is the pharmacy profession's response to the national medicine safety problem,' Dr Freeman said. 'The report unlocks the potential for pharmacists to improve healthcare access and outcomes for Australians and reduce variability in care.'
PSA recently showed in its Medicine Safety: Take Care report that 250,000 people are admitted to hospital each year as a result of medicine-related problems, costing the Australian health system $1.4 billion per annum.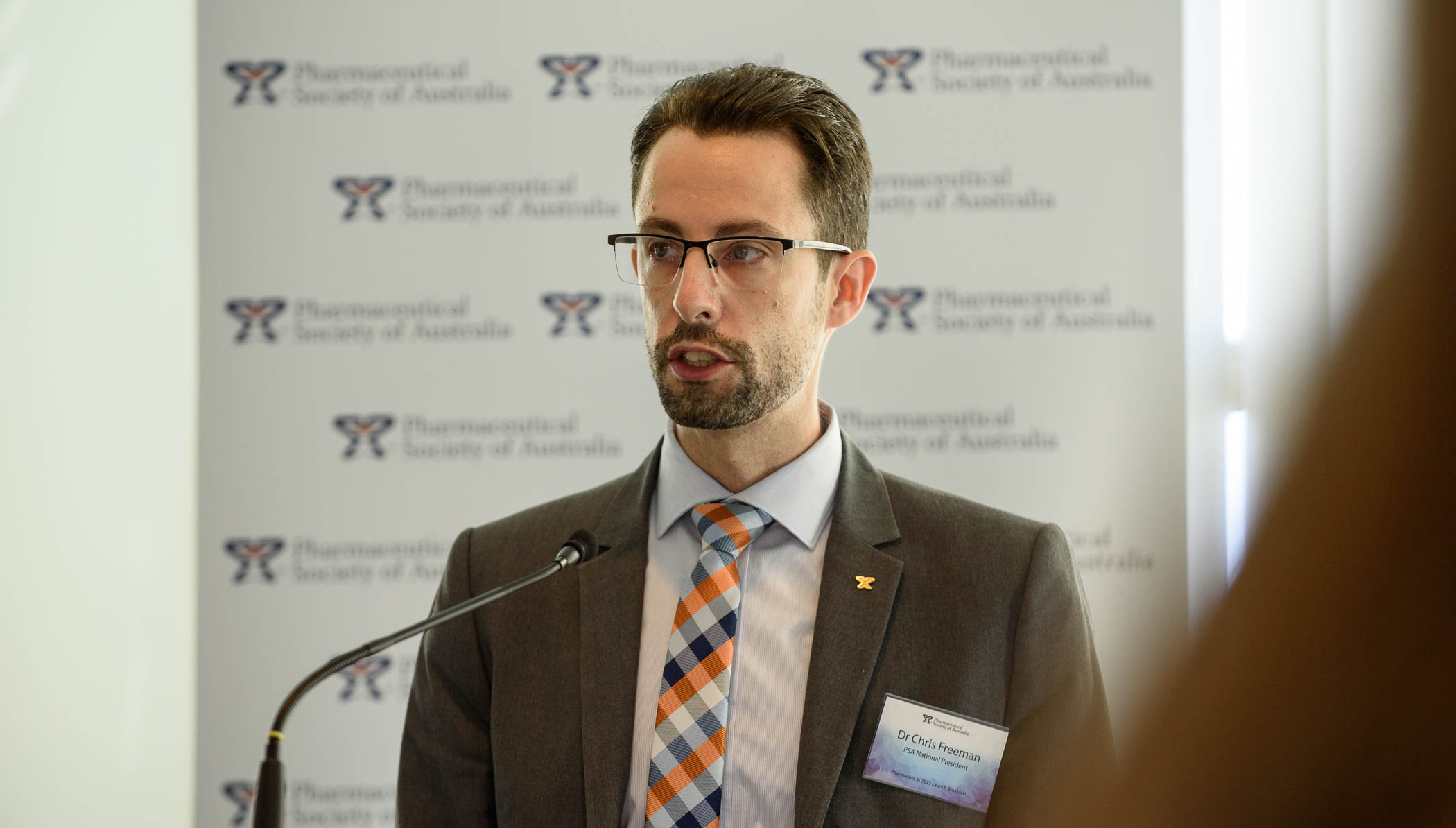 Dr Chris Freeman at the Pharmacists in 2023 report launch
'Medicine safety should be a national priority,' Dr Freeman said. 'The Pharmacists in 2023 report identifies the key actions needed to address this issue by unlocking more opportunities for pharmacists as the guardians of medicine safety.
'Pharmacists must be empowered to do more than the current system allows them to do. As the only health professionals trained with a specific focus on the effective and safe use of medicines, pharmacists must lead a culture change to embed medicine safety at every point of healthcare delivery.
'Rather than gazing into a crystal ball, we have laid out an ambitious agenda for change with tangible and practical actions to support all pharmacists to reach their full potential and provide more effective and efficient healthcare.
All of the actions in Pharmacists in 2023 aim to ensure pharmacists practise to the full extent of their expertise, are recognised for their key role in healthcare and are remunerated appropriately.
'Our goal is to ensure any Australian, no matter where they live, can receive the best possible care from a pharmacist, and that pharmacists are supported to address their patients' needs using the full extent of their training and expertise."
The PSA report is the result of two years of consultation with a wide range of pharmacy, consumer and health stakeholders.
For pharmacists in 2023 to address the health needs of all Australians, the report identifies 11 actions for change:
Empower and expect all pharmacists to be more responsible and accountable for medicine safety.

Enhance the role of community pharmacists to have a greater level of responsibility and accountability for medicines management.

Embed pharmacists within healthcare teams to improve decision making for the safe and effective use of medicines.

Facilitate pharmacist prescribing within a collaborative care model.

Improve pharmacist stewardship of medicine management to improve outcomes at transitions of care.

Utilise and build upon the accessibility of community pharmacies in primary care to improve consumer access to health services.

Equip the pharmacist workforce, through practitioner development, to address Australia's existing and emerging health challenges.

Establish additional funding models to recognise the value and quality of pharmacist care.

Allow greater flexibility in funding and delivery of pharmacist care to innovate and adapt to the unique patient needs in regional, rural and remote areas.

Develop and maintain a research culture across the pharmacist profession to ensure a robust evidence base for existing and future pharmacist programs.

Embrace digital transformation to improve the quality use of medicines; support the delivery of safe, effective, and efficient healthcare; and facilitate collaborative models of care.
Dr Freeman said, 'I now look forward to working with pharmacy leaders, other healthcare groups, consumers and government to advance the role of pharmacists in 2023 – for patients, for our profession and for Australia's health system.'
Read Pharmacists in 2023.