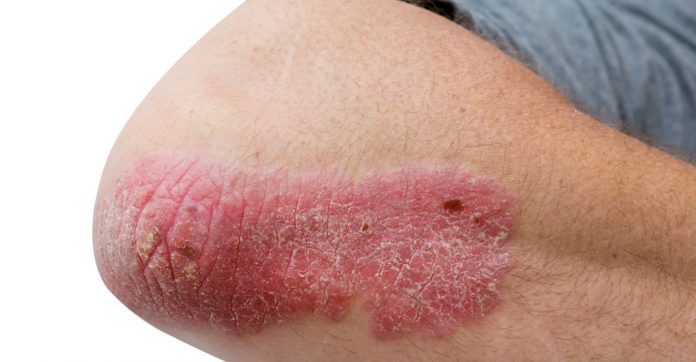 Two additional targeted biologicals for severe chronic plaque psoriasis are now listed on the Pharmaceutical Benefits Scheme (PBS), offering relief for adults with the often underestimated condition.
Chronic plaque psoriasis (often referred to as psoriasis) is thought to affect between 2.3% –6.6% of Australians. Chronic plaque psoriasis is the most common form of the condition, accounting for approximately 90% of all psoriasis cases.1,2
Psoriasis is an immune mediated condition that can cause red scaly patches, itchiness and flaking of the skin.3 It is associated with higher rates of depression and anxiety; the psychosocial impact of psoriasis affects quality of life. Patients with psoriasis are also at an increased risk of conditions such as metabolic syndrome and cardiovascular disease.4 The two new PBS listed medicines, tildrakizumab (Ilumya) and guselkumab (Tremfya) could alleviate the condition in patients.
'While psoriasis was once thought of as little more than "influenza of the skin", our improved understanding of the immunological pathways involved in the disease has led to the development of …biologicals with a more targeted mechanism of action,' said Associate Professor Peter Foley, Clinical Dermatologist and Director of Research, Skin & Cancer Foundation Inc, in a statement.
In psoriasis, there is an increase in interleukin-23 (IL-23), a pro-inflammatory cytokine. Tildrakizumab and guselkumab, both monoclonal antibodies and inhibitors of IL-23, relieves inflammation and symptoms of psoriasis.5,6
The recommended dose of tildrakizumab is 100mg subcutaneously at week 0 and week 4, and every 12 weeks thereafter.5
Conversely, the recommended dose of guselkumab is 100 mg subcutaneously at week 0 and week 4, and every 8 weeks thereafter.6
Both tildrakizumab and guselkumab are immunomodulators and as such appropriate precautions prior to commencement of therapy should be taken (e.g. screening for tuberculosis and hepatitis B, immunisations etc.5,6
Professor Foley said that, while there is no cure for psoriasis, the development of biologicals is promising. However, there may still be barriers to widespread usage.
'It would appear that a significant portion of patients are not presenting to their GPs because they are not aware that newer, less toxic therapies are available or they have been told years ago that there is no cure,' he said.4
With tildrakizumab's and guselkumab's inclusion on the PBS and continued research and development of biologicals, more effective treatment could be within reach, he said.
References
Griffiths CE, Christophers E, Barker JN, et al. A classification of psoriasis vulgaris according to phenotype. Br J Dermatol. 2007;156(2):258-262. At:

https://onlinelibrary.wiley.com/doi/abs/10.1111/j.1365-2133.2006.07675.x

Parisi R, Symmons DP, Griffiths CE, Ashcroft DM. Global epidemiology of psoriasis: a systematic review of incidence and prevalence. J Invest Dermatol 2013 133(2):377-85.

 

At:

https://www.ncbi.nlm.nih.gov/pubmed/23014338

Victoria State Government Better Health Channel, Psoriasis. At:

https://www.betterhealth.vic.gov.au/health/ConditionsAndTreatments/psoriasis
Woodley, M. PBS listing could save psoriasis patients tens of thousands a year. News GP 25 January 2019. At: https://www1.racgp.org.au/newsgp/professional/pbs-listing-could-save-psoriasis-patients-tens-of

TREMFYA (guselkumab) Australian product information. At:

https://www.tga.gov.au/sites/default/files/auspar-guselkumab-181105-pi.pdf