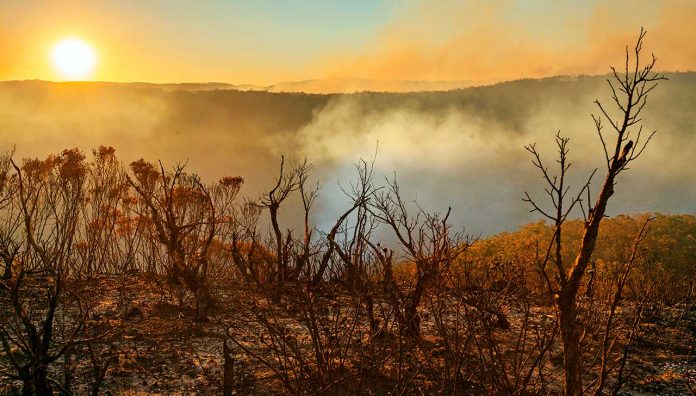 It has been a tough start to 2020 for many Australians. The bushfire crisis which has engulfed Australia, affecting virtually all states and territories, has touched most Australians either directly or indirectly. The scale of these fires and their impact is hard to comprehend, and statistics cannot adequately express the physical or emotional cost they have caused.
When disaster strikes, pharmacists always step up. Through December and January, I've been so proud to see stories of pharmacists stepping up and caring for their communities in extremely challenging situations.
We have seen pharmacists working in community pharmacies without electricity, phone or internet services and awaiting disrupted deliveries from suppliers against the threat of unpredictable firestorms. These pharmacists have worked against the backdrop of an unfolding emergency where many of their own colleagues had lost their homes and were unable to communicate their whereabouts.
We saw pharmacists caring after people who lost their homes, workplaces and significant assets, people who had no access to their medicines or prescriptions and people concerned for the immediate welfare of their family and friends.
The story of Raj Gupta at Malua Bay, NSW, particularly captured the attention of social media users around the world following an SBS News story online.
Emergency dispensing and therapeutic substitution
When pharmacists step up to support their community, the health system should support them. PSA has long considered the 3-day emergency supply provisions unworkable. I wrote in November 2019 and again in January to the health minister calling on the federal government to coordinate an out of session resolution of the COAG Health Council to agree on a national approach to emergency dispensing.
This advocacy contributed to a landmark temporary expansion to emergency supply provisions, and expanded PBS Continued Dispensing in NSW, ACT and Victoria. South Australia made permanent regulatory changes where these provision come into effect following a gazettal of an emergency by the Health Minister.
We must now permanently engrain this flexibility in dispensing medicines in an emergency, including:
Expansion of the Continued Dispensing initiative to permit 1-month supply of PBS and non-PBS medicines without a prescription, as currently available in NSW, Victoria, ACT and South Australia.
Therapeutic substitution of Schedule 4 medicines (e.g. substitution of ACE inhibitors) in disaster situations where the supply chain is unable to facilitate ongoing supply of regular medicines.
I encourage members to continue engaging with their local politicians at state and federal level to support our advocacy.
Dealing with crisis and recovery
As local communities deal with the aftermath and recovery from these fires, I encourage all pharmacists to be alert to the mental health of their community, their colleagues and themselves.
Pharmacists and support staff are often the first point of call for people when experiencing a mental health emergency following significant life event like bushfires. This can be during the crisis phase, or in the weeks, months and years afterwards. Use your support services and referral pathways to look after yourself and to support those around you.