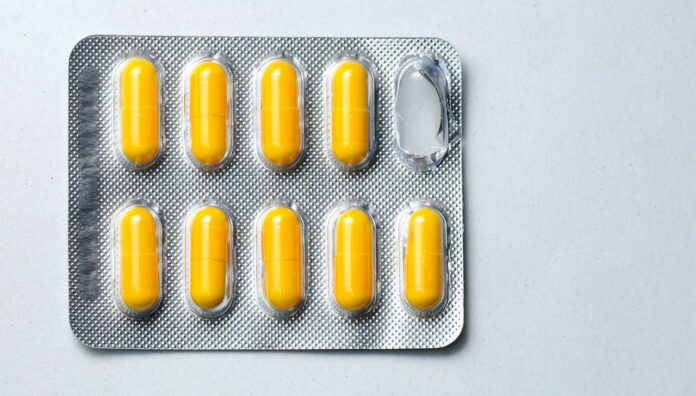 A pharmacist shares how the recently introduced cautionary advisory additional instruction (CAL D) for antibiotics has changed patient perceptions, and behaviour, towards antibiotics.
The theme of this year's Antimicrobial Awareness Week (18–24 November) is 'Spread awareness, stop resistance'.
This is a message Priyanka Satpati MPS, who until recently worked as a community pharmacist in the western Sydney suburb of Mount Druitt, conveyed to patients through the revised CAL D instruction for antibiotics. It advises patients to 'Take for the number of days advised by your prescriber'.
The new directions often come as a surprise to patients, who for many years have been told to always complete the pack of antibiotics.
CAL D instruction
tips
:
The label used by pharmacists for antibiotics must now include the additional instruction, 'Take for the number of days advised by your prescriber'.

Pharmacists should confirm with patients that they understand the prescribed duration of the course. 

To increase patient awareness,

pharmacists should emphasise that

taking antibiotics for longer than necessary

does not improve

outcomes and increases the risk of acquiring resistant bacterial strains.

 

If a patient is not aware of the prescribed duration of treatment and it is not specified on the prescription, pharmacists should contact the prescriber to confirm the duration.

Pharmacists should advise patients to return any unused antibiotics for proper disposal.
But a combination of clear labelling, proper counselling and ensuring prescribers specify the duration of the course drove the point home.
'Having the [clear duration] on the label and speaking to the doctors really helped,' Ms Satpati told Australian Pharmacist.
While some prescribers specified the number of days on prescriptions, many initially did not.
'We had some who didn't really counsel [patients] on that, so we then had to call the doctor to clarify,' she added.
Counselling on CAL D
Ms Satpati said many patients were unaware of antimicrobial resistance, and that the CAL D instruction provided an opportunity to start conversations and address patients' concerns. This then led to greater adherence. 
'I would explain to them in layman's terms, "The duration of the course has [been specified], because overuse of antibiotics has made them not work for the specified infections",' she said. 
'So, to reduce the [chance of] superbugs coming along, we're making sure that the duration of the [course] is taken as defined by the doctor.'
A good way of gauging patient adherence was that many returned unused antibiotics, which Ms Satpati advised them to do during the dispensing process. Most people, however, were in the dark about proper antibiotic disposal.
'[I would] say, "We don't want [the antibiotics] to end up in the rubbish, because that could also cause antimicrobial resistance, so disposing of them correctly helps to reduce that threat",' she said.
'In that sense, we knew that they were doing the right thing, [because] they were bringing back unused antibiotics.'
Verbal understanding
Along with the printed CAL D instruction, Ms Satpati always verbally walked patients through the course duration, and received confirmation that they understood.
When patients presented to the pharmacy post-treatment or brought back their unused antibiotics, a follow-up conversation was also initiated to check if their symptoms resolved.
If the patient wasn't feeling better, Ms Satpati advised them to visit their doctor again, rather than assume they should complete the pack.
Pandemic offers new opportunities
The Fourth Australian report on antimicrobial use and resistance in human health, released in August, revealed that antibiotic use during the pandemic has plummeted, with approximately 50% reduction in dispensing of amoxicillin, cefalexin and doxycycline recorded in 2020.
Ms Satpati saw this in practice, with far fewer patients coming into her pharmacy with antibiotic prescriptions during the recent lockdowns in New South Wales.
'[It could be] because of social distancing, hand hygiene or even just staying at home, which reduced the spread of infections,' she said.
'We also had a few patients who were reluctant to see their doctor during the [lockdowns].' 
To keep the momentum going, Ms Satpati said it's important for pharmacists to use their position in the community to continually promote awareness of antimicrobial resistance.
'Pharmacists have the knowledge and the resources, but also a platform where they can speak to [patients],' she said.
'Proper counselling, [advice] about the disposal of medicines and promotion of the flu vaccine can make a big difference.'
Patient education about antimicrobial resistance doesn't take much time out of pharmacists' busy schedules, she said.
'It takes just 5 minutes to counsel the patient. Even if they've heard it before, it's really important to go through it once again [to address] any holes in their knowledge,' Ms Satpati added. 
These conversations don't have to be limited to the dispensary.
'Even when having conversations with friends and family, people are not aware yet and [there is] still the assumption that you finish your course of antibiotics,' she said. 'So I think it's really important to get it out there.'
For more information on the CAL D instruction, access the digital Australian Pharmaceutical Formulary Handbook (APF25).