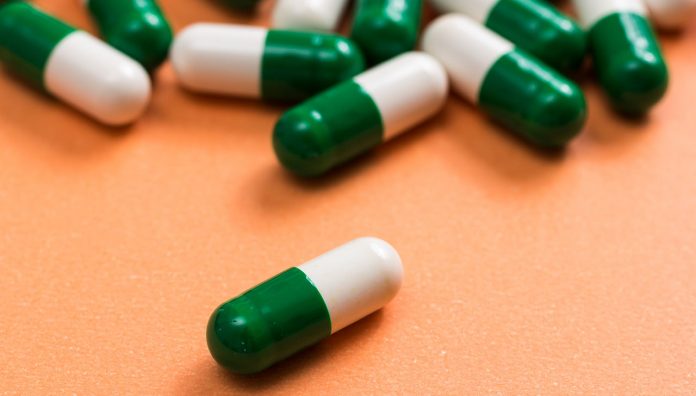 In a move aimed at reducing antibiotic resistance, the Pharmaceutical Benefits Advisory Committee (PBAC) has recommended that four of the most widely prescribed antibiotics in Australia have the default repeat options removed.
Amoxycillin, amoxicillin–clavulanic acid, cephalexin and roxithromycin are the four antibiotics with the highest volume of repeats.  
Pharmacists need to be prepared for consumer queries. With the right advice, fears can be allayed and changes can be seen in a positive light for both individuals and the community. 
Australia's Chief Medical Officer, Professor Brendan Murphy said earlier this month that the federal Health Minister, Greg Hunt, was likely to endorse the changes.
'The Minister has to make a decision on the recommendation of the PBAC but the Minister has indicated he is supportive of these changes,' he told the ABC.
Antibiotic resistance is a growing problem, acknowledged by health professionals and increasingly understood by the public. However, this doesn't always translate into individual expectations for an antibiotic when a patient believes one is needed.
At its latest meeting in August, the PBAC considered changes to listings of certain antibiotics to encourage antimicrobial stewardship (collective strategies to improve appropriateness and minimise adverse effects of antibiotic use). 
The outcome was a recommendation to change antibiotic listings for high use items on the PBS with repeat prescription options.1
Specifically, the PBAC recommended: 'The removal of repeat options for a range of listings where no repeats were deemed necessary as per the Therapeutic Guidelines. The PBAC also recommended aligning the listings for specific indications to the Therapeutic Guidelines where increased quantities are clinically indicated. The PBAC considered that the recommended changes, aligned as best possible with the current version of the Therapeutic Guidelines (version 16), would support antimicrobial stewardship and quality use of medicines as well as assist in the reduction of antimicrobial resistance.'1
Angus Thompson MPS, Lecturer in Therapeutics and Pharmacy Practice at the University of Tasmania, is a passionate advocate of antimicrobial stewardship in the community and for pharmacist involvement. He sees the proposed changes to repeat options for those antibiotics as an important step forward for individual patient safety and broader action on antibiotic resistance, which has been a long time coming.
Mr Thompson recalls a patient admitted to hospital after a course of amoxicillin-clavulanic acid for a diabetic foot ulcer. When the ulcer hadn't improved after 5 days, she had the repeat dispensed. After 9 days she presented to her GP, who arranged for an urgent hospital admission due to the significant risk of foot amputation. If a clinical review had taken place at Day 5, earlier intervention may have prevented such a critical outcome. 
Mr Thompson says that while changes to repeats are welcome, other issues including changes to pack sizes to better align with course lengths recommended in Therapeutic Guidelines are necessary. He added: 'Most women taking trimethoprim for a UTI need a 3–day course so do not need to be given 7 days' supply, as this means any remaining tablets could be used inappropriately down the track without clinical review. We also need more judicious use of the advice to complete the course, especially when pack sizes and recommended course durations often align poorly.'
'The proposed change to automatic repeats presents a huge opportunity for pharmacists at the first dispensing to advise patients – if symptoms haven't improved by the end of the first pack they need to consult with their GP, unless the GP has advised otherwise', Mr Thompson said. 'Consistency in messages is important.' He would like to see GPs write the recommended duration of therapy on scripts so pharmacists can reinforce that instruction.
PSA recently convened a meeting to discuss improvements in antibiotic labelling and counselling by pharmacists, including a review of the instruction 'until all taken'. The meeting was chaired by Emeritus Professor Lloyd Sansom, and representative stakeholders from a number of medical, government, pharmacy and consumer organisations attended the meeting. PSA representative Claire Antrobus said that 'a communications strategy is being developed to relay the outcomes of the meeting to medical, allied health and pharmacy professionals and to consumers'.
Jack Muir Wilson MPS, pharmacist at Wilkinson's Pharmacy in Burnie, Tasmania, also welcomes the proposed changes, although in his small community there can be difficulties getting in to see the GP promptly.
Mr Muir Wilson would like to see some flexibility in the changes, to allow for prolonged courses of antibiotics when needed for chronic conditions. He thought expiry dates on antibiotic scripts would be useful, as well as new PBS Streamline codes for high–use antibiotics. 
Also, 'health literacy can be a problem in some rural areas, so education for patients on when antibiotics are needed would be useful, along with education for prescribers on the importance of antimicrobial stewardship', Mr Muir Wilson said.
Pharmacists are urged to work collaboratively with prescriber colleagues to help improve antimicrobial stewardship in the community, where the vast majority of antibiotics are used. 
Reference
August 2019 PBAC meeting – other matters. PBS. Commonwealth of Australia. At:

www.pbs.gov.au/info/industry/listing/elements/pbac-meetings/pbac-outcomes/recommendations-made-by-the-pbac-august-2019