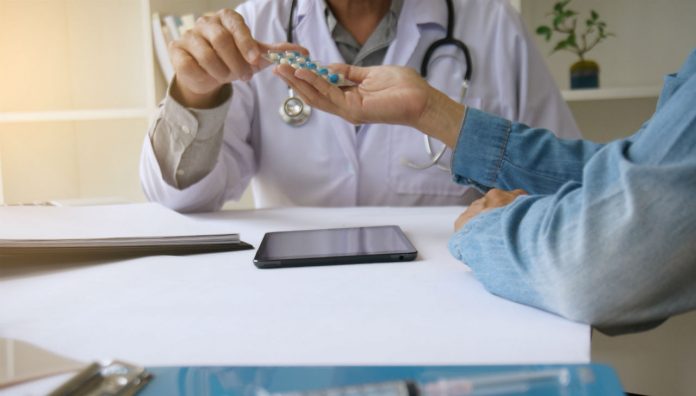 Almost one-quarter of prescriptions in hospitals have been assessed as inappropriate, and one-third were non-compliant with guidelines, according to new data from the Hospital National Antimicrobial Prescribing Survey (NAPS) 2017. 1
The report, which is conducted annually by the Australian Commission on Safety and Quality in Health Care (the Commission), used data from 314 hospitals, including 228 public and 86 private hospitals, from across Australia, and analysed 26,277 prescriptions for 17,366 patients.
It also revealed that compliance with the Therapeutic Guidelines: Antibiotics or local guidelines has decreased, dropping from 72.2% in 2013, the first year the survey was conducted, to 67.3% in 2017.
'Overuse and inappropriate use of antimicrobials is a key factor contributing to bacteria and other pathogens becoming unresponsive to last-line drugs.' Clinical Director of the Antimicrobial Use and Resistance in Australia Program at the Commission, Dr Kathryn Daveson said.
'These results are hugely concerning as ongoing inappropriate use of antibiotics assists bacteria to evolve increased resistance to existing antibiotics. This misuse places a heavy burden across the population, with a disproportionate impact on vulnerable communities, such as aged-care residents and people in rural and remote areas.'
Dr Daveson points to antimicrobial stewardship programs, which aim to prevent overprescription.
'Antimicrobial stewardship programs have been developed in response to the need to reduce unnecessary and inappropriate antimicrobial use. It is also a requirement of the National Safety and Quality Health Service Standards that all health service organisations have an antimicrobial stewardship program and evaluate the performance of the program with activities such as the National Antimicrobial Prescribing Survey,' she told Australian Pharmacist.
She says that pharmacists have an important part to play in this area.
'Antimicrobial Stewardship requires teamwork at all levels. Specialist antimicrobial stewardship pharmacists and pharmacists in general play a key role in audit activities such as the Hospital National Antimicrobial Prescribing Survey (NAPS),' she said. 'They are often involved in coordinating the survey, collecting patient data, submitting the data to the national online portal, preparing reports to reflect on their organisation's performance and developing action plans to address areas for improvement.'
According to the Australian Government Department of Health 'Pharmacists generally lead hospital antimicrobial stewardship programs' and 'help to ensure other health professionals know about and follow the correct guidelines on how to prescribe and use antibiotics.' Additionally, 'in community settings, pharmacists can help patients understand when and when not to use antibiotics.'2
While pharmacists will likely play an important role in preventing the overuse of antibiotics moving forward, Deputy Director of NCAS, Associate Professor Kirsty Buising, stressed the need for hospitals themselves to use the results of the survey as a way to better understand the shortcomings of prescription practices.
'Hospital NAPS enables participating hospitals to identify clinical areas where antimicrobial stewardship could be improved such as surgical antimicrobial prophylaxis – antimicrobial use for the prevention of surgical site infections – and the treatment of respiratory tract infections,' she said in a statement.  
'We need to improve prescribing to keep patients safe and reduce the impact of antimicrobial resistance.'
References:
Appropriateness of antimicrobial use in Australian hospitals. 2018. At:

https://www.safetyandquality.gov.au/antimicrobial-use-and-resistance-in-australia/naps-2/

Antimicrobial resistance: What you can do? 2017. At:

https://www.amr.gov.au/what-you-can-do/pharmacy