Pharmacists in Queensland and Tasmania have been recognised for their contributions to the health of the community, with awards presented at two events at the weekend.
During the Queensland PSA President's Awards at the Queensland Annual Therapeutic Update on Saturday, PSA Queensland President Chris Campbell gave awards to four outstanding pharmacists.
They were Gary West MPS of Mermaid Waters (Lifetime Achievement Gold Medal), Vivien Hsu MPS from Surfers Paradise (Bowl of Hygeia Pharmacist of the Year), Brisbane's Nicolette Ellis MPS (Early Career Pharmacist of the Year) and Emma Dall'Alba, from Malanda outside Cairns (James Dare Graduate of the Year).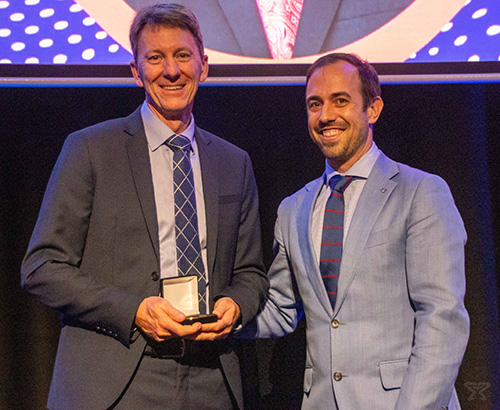 Life Membership was also awarded to Bill Newman MPS, James Delahunty MPS and Dinah Fraser MPS, in recognition of 50 continuous years of PSA membership and contribution to the profession and the community.
'Viv Hsu's role as a credentialled diabetes educator pharmacist on the Gold Coast exemplifies the important role that a pharmacist plays as part of a multi-disciplinary team in patient care,' Mr Campbell said, while also praising Mr West and Ms Dall'Alba.
Early Career Pharmacist (ECP) of the Year, Nicolette Ellis, told Australian Pharmacist: 'It's lovely to be recognised and celebrated by your peers. The pharmacy profession and the people of the profession have been so generous to me and I'm grateful to be a part of this wonderful "pharmily".'
She hopes the award highlights how satisfying and diverse a career as a pharmacist can be, even 'early' in a career.
'I recognise that lately there have been some quite negative comments around job satisfaction. Our profession is in a huge state of change; we are in our infancy of digital transformation and significant demographic pressures with our aging population,' Ms Ellis said. 
'I remember when I started my Bachelor of Pharmacy at QUT I was told I would never get a job and there was this "oversupply of pharmacists". This could not be further from the truth. 
'Sometimes the negativity can be deflating but be active in the people you surround yourself with – in and outside of the profession. The Rainbow Pharmacist [@therainbowpharmacist] was created to inject some colour, humour and positivity about our fabulous profession,' she added.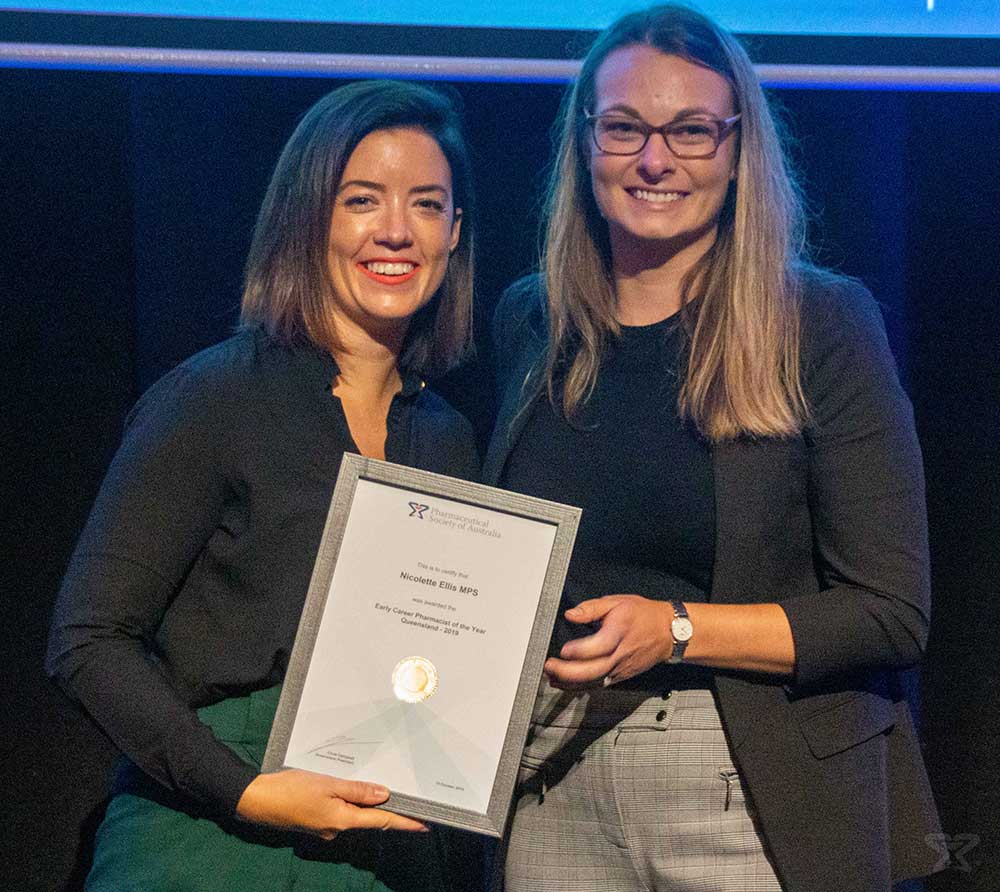 Ms Ellis has three jobs: QLD Health Advanced Pharmacist Advisor for the Real Time Reporting Program, PSA Professional Practice Pharmacist and she is also a Senior Clinical Pharmacist for Beyond Pain. She loves the challenge and variety of these roles and maintains patient contact and interdisciplinary collaboration through Beyond Pain videoconferencing.  
At PSA she has had fantastic opportunities with the 'PSA Tackling Chronic Pain' national tour and 'It's Time! Pharmacists in aged care and general practice'. 
'I've been able to collaborate with some of my idols including Debbie Rigby, Joy Gailer and Anjelo Ratnachandra (Physiotherapist/Counsellor). I jumped at the opportunity for the QLD Health role as I really wanted to assist pharmacists in developing confidence around the safe use of monitored medicines. It's complex and always requires an individualised approach.'
Tasmanian talent recognised
Meanwhile, three pharmacists were honoured at the sixth annual Tasmanian Pharmacist Dinner in South Hobart.
Hosted by the Tasmanian branches of the PSA, the Pharmacy Guild of Australia and the Society of Hospital Pharmacists of Australia (SHPA), along with the University of Tasmania, the Tasmanian Pharmacists Awards recognise outstanding achievement in supporting the quality and safe use of medicines.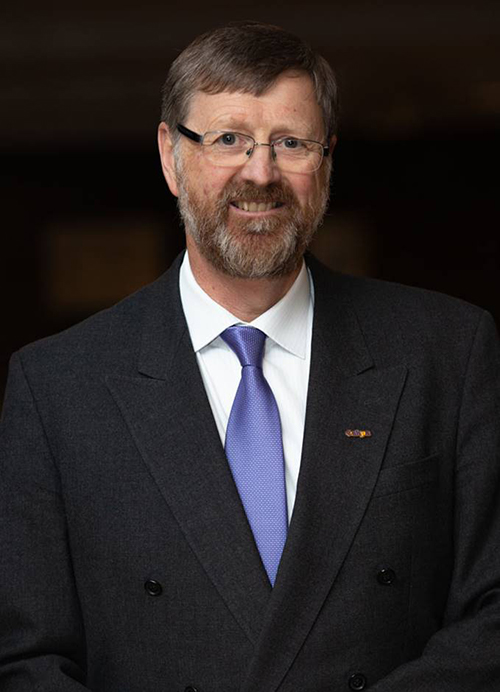 This years' recipients were Launceston-based Peter Fowler (Tasmanian Pharmacist Lifetime Achievement Award), Dover's Fredrik Hellqvist MPS (Tasmanian Pharmacist of the Year) and Dana McLennan MPS from New Town (Early Career Pharmacist Award).
Mr Fowler is a specialist critical care pharmacist in the Launceston General Hospital (LGH) Intensive Care Unit and is also SHPA President. 
A leader in digital health, Mr Fowler has published popular medicine profile generator MedProfs and developed medicine infusion guidelines that became known as the 'Fowler Bible' at LGH. 
As SHPA President, he also oversaw the signing of a memorandum of understanding between PSA and SHPA at PSA19 in July to enable closer cooperation between the two organisations, in representing the majority of Australia's pharmacists. 
Mr Fowler said he enjoyed the collaborative spirit of the awards evening.
'As in many areas, Tasmania truly punches above its weight in health care, and pharmacy is no exception. It was an honour to receive this recognition alongside Fredrik Hellqvist and Dana McLennan and beside partners and collaborators from hospital and community pharmacy.' 
Mr Hellqvist, Tasmanian Pharmacist of the Year, emigrated to Australia from Sweden in 2005 and has since become an advocate for regional and rural communities.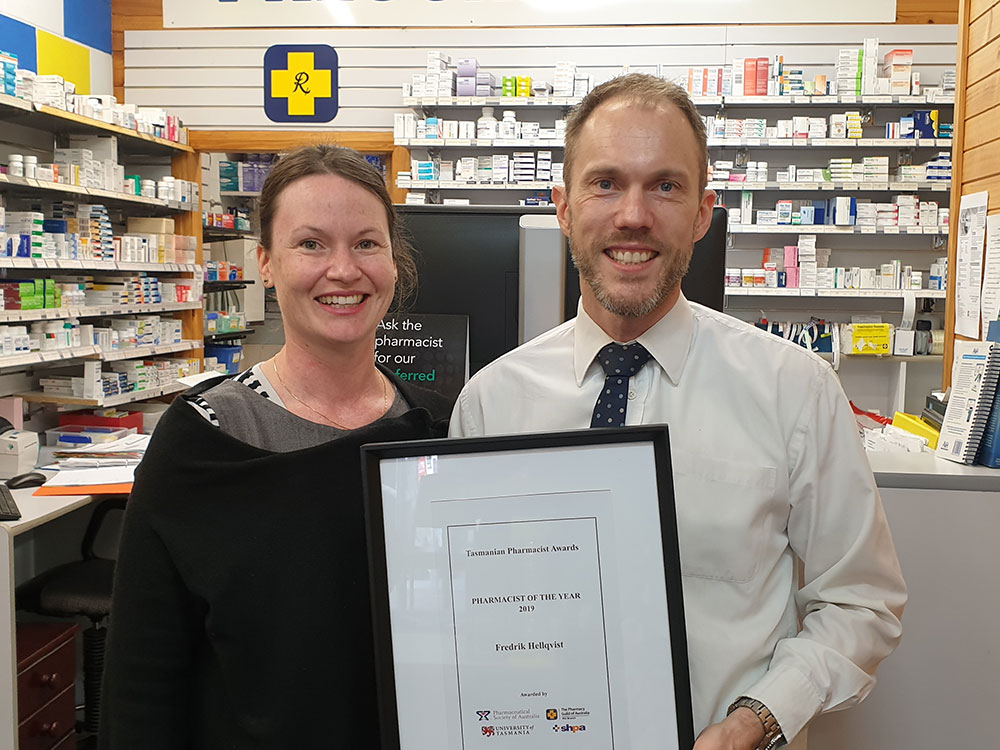 He moved to Tasmania in 2013, where he purchased Dover Pharmacy and went on to co-found Small Pharmacies Group, which gives voice to 300 pharmacists in small pharmacies. 
In 2019, Mr Hellqvist partnered with Queensland pharmacist and Chair of PSA's Rural Special Interest Group Karalyn Huxhagen to set up the Rural Pharmacy Network Australia.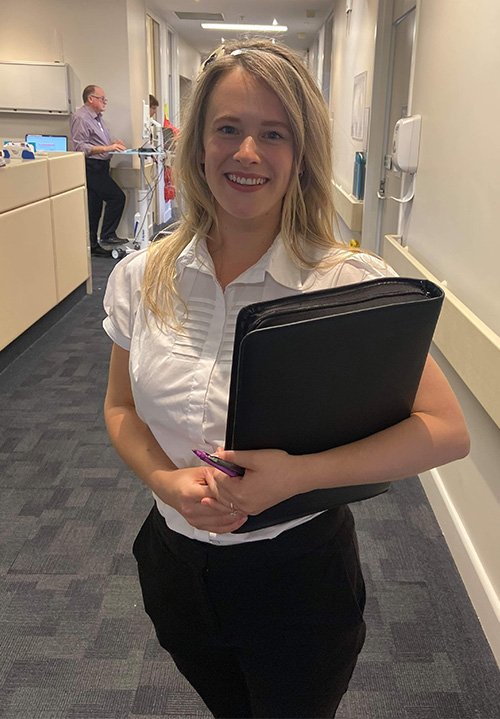 ECP winner Dana McLennan chairs the PSA ECP Tasmanian Working Group and has experience in both community pharmacy and hospital roles.
She joined the 400-bed Lenah Valley Calvary Hospital as the sole clinical pharmacist in late 2016, where she introduced clinical services and multi-disciplinary team meetings to identify priority and at-risk patients.
Ms McLennan was also instrumental in developing an on-call training service for pharmacists with mobile resources and references. This included training modules and is now used as mandatory training for all pharmacists joining HPS Pharmacies sites in Southern Tasmania. 
PSA Tasmania President Dr Ella Van Tienen congratulated Ms McLennan on her award.
'Dana has been instrumental in the development of clinical pharmacy services at the Calvary Hospital,' Dr Van Tienen said.
'Aspects of these services have since been implemented at St John's Hospital and Hobart Private Hospital.'
Applications for PSA's Victorian Pharmacist Awards close on Thursday 31 October. To download a nomination form for the awards, click here. For a Victorian Pharmacist Medal nomination form, click here.