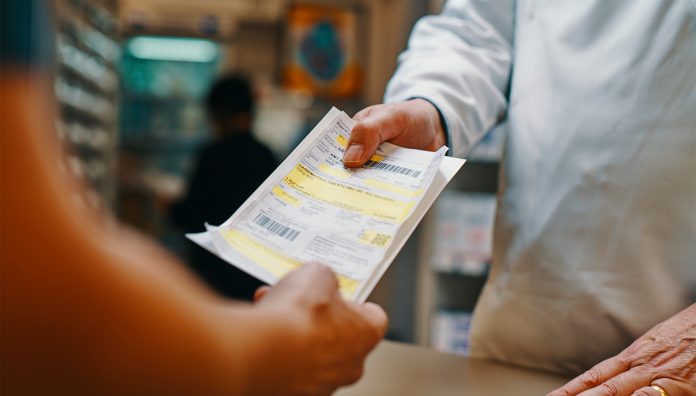 Coronavirus (COVID-19) information for pharmacists

 

 
For PSA's latest information, updates and advice on the novel coronavirus outbreak, click here.
The Therapeutic Goods Administration (TGA) has urged the community not to stockpile medicines, as Australian rates of COVID-19 infections continue to rise.
In a statement released on Monday, the TGA said it was aware of consumers over-buying medicines, which had contributed to temporary local-level out-of-stock situations.
It noted that local out-of-stock situations do not equate to a national medicine shortage. While medicine shortages often stem from a manufacturer not being able to meet projected consumer demand for a period of time, local out-of-stocks are usually caused by a sudden and unexpected increase in demand at a local level.
'We call on consumers not to purchase more medicines than they need, and we urge health professionals to reassure patients that there is no need to buy more than is necessary,' the statement said.
'Health professionals should also avoid prescribing or dispensing multiple months of supply of prescription medicines to patients where there is no clinical need to do so.'
At a press conference this morning, Prime Minister Scott Morrison advised Australians to stop panic-buying, describing it as 'one of the most disappointing things' he had seen in response to the outbreak.
'The National Cabinet has strongly endorsed the Australian Health Protection Principal Committee advice against the bulk purchase of foods, medicines and other goods,' he said.
'There is no reason for people to be hoarding supplies in fear of a lock down or anything like that.'
Rural realities for pharmacists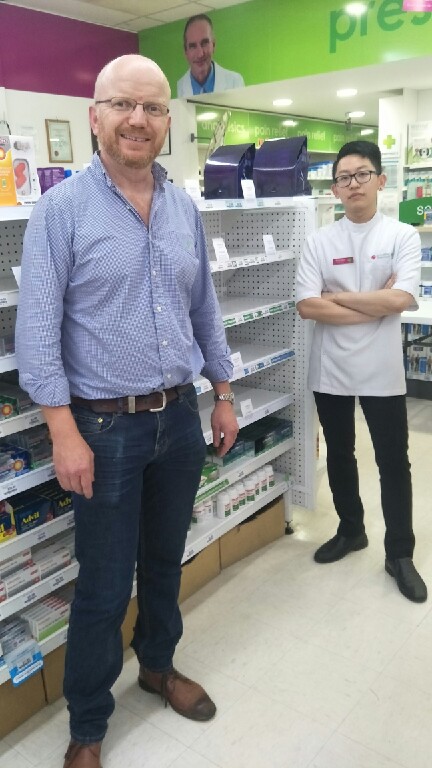 Dubbo-based pharmacist Brendan Chiew MPS said out-of-stock medicines have a severe impact on regional and rural patients, including in his western New South Wales community.
'We service towns 200, 300 and sometimes 400 kilometres away,' Mr Chiew told Australian Pharmacist.
'If we're out of stock it's really hard for patients. Unlike pharmacies in the city, I can't just ask my patients to drive to the next town to collect their medications.'
Mr Chiew said he had seen some evidence of panic-buying, with hand sanitiser out of stock and salbutamol supplies running low, but said most people had been understanding. 
'We're limiting Ventolin to two per patient, but it's difficult if they live out on a property – we can't expect them to do a three-hour drive into town all the time.' 
With the federal government urging Australians to practice social distancing – including keeping 1.5 metres between people – Mr Chiew said it was important to make changes in the pharmacy. 
'We've put a table in front of the dispensary to put some distance between patients and pharmacists,' he said.
Mr Chiew said the pharmacy was also developing a contingency plan in the instance a staff member contracts the virus. 
'We service three nursing homes and do 200 Webster-paks a week – we can't just tell people they can't get their medicines,' he said.
The plan could include dividing staff into an A and B team, which work different shifts.
Mary-Lou Kay MPS, a pharmacist based in Warrnambool in regional Victoria, said some patients were concerned about medicines supply.
'We're trying to reassure people there is no compromise to the supply of regular medication,' she told a local newspaper.
'There have been a small number of instances, but it has not reached panic-buying proportions.'
She said her pharmacy already offered a daily delivery service and that high-risk patients, or those who had recently returned from overseas and had symptoms, were being asked not to come in.
'We will collect and deliver their prescriptions so they are not coming in and potentially spreading the virus to our staff and other customers,' she said.