This is the second story in our 'Coping with COVID-19' series, investigating how pharmacists across the country are dealing with challenges presented by the pandemic. Read the first instalment here.
Airport pharmacists-in-charge, like Andrew Lieu MPS, were initially frontline defence.
Prior to Australia's border closures to tourists and non-residents, when passengers visiting Gold Coast International Airport Pharmacy sought advice on cold and flu medicines one of his first questions was whether they had come into contact with anyone with COVID-19.
In those circumstances, he advised on appropriate protocols and preventions, provided the latest medical updates, and prepared consumers on staying safe while flying during a pandemic.
He also provided calm support for nervous passengers, such as one young mother who was flying back to Vietnam to collect her baby son from her mother.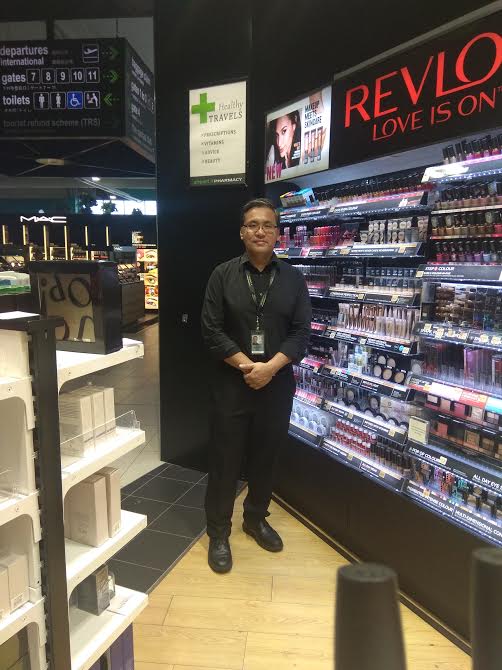 'She hadn't slept for a couple of nights because she was worried that her baby might catch the virus and die,' Mr Lieu, who is also from Vietnam, recalled. He reassured her that most children experience only mild symptoms if they do catch it and recover rapidly.
He advised her on how to care for her mother – at greater risk – cautioned her to minimise social contact and provided tips on crucial hygiene.
'After the conversation, she was more relaxed and showed her appreciation,' he told Australian Pharmacist.
Mr Lieu's pharmacy was fortunate to have air freighted in stocks of hand sanitiser from Singapore sufficient for international passengers travelling on domestically, so there was no abuse on that issue, he said.
Now, with the airport and his pharmacy closed indefinitely since late March, Mr Lieu has found himself on an enforced 'short-term break', with no locum work advertised in his area.
While stressed at first with no jobs, Mr Lieu said the Jobkeeper Program had provided relief for most of his staff – except for the casual employed for only 11 months who does not qualify.
Overcome a challenge you'd like to share? Email 300 words to australianpharmacist@psa.org.au and we'll be in touch.
PSA is hosting a live webinar on COVID-19 and mental wellbeing tonight 
(6 May, 7:30pm EST). PSA members can register here.