Remaining 'vigilant' is the key to disrupting the harmful influences of opioid prescribing to people at risk of addiction, United States pharmacist-turned opioid misuse detective Dan Schneider told attendees at PSA21 Virtual today.
Speaking from Louisiana, Mr Schneider described how, after investigating his son's murder in the face of an apathetic New Orleans police force in the late 1990s, he took it upon himself to investigate what seemed like an 'overwhelming' amount of high-dose oxycodone (OxyContin) prescriptions coming into his pharmacy in St Bernard Parish. 
The patients were largely 'young, healthy kids' and, as he said in the Netflix docuseries The Pharmacist, 'none of them were on crutches'. 
'Call it driven, call it obsession', he said, but after one of his patients died from oxycontin use, Mr Schneider began to gather evidence 'to make a difference'. From his pharmacy computer printouts alone he could not believe the magnitude of oxycodone and Xanax prescriptions from mainly one prescriber, located in a seedy area of New Orleans. 
With the help of a patient, he began amassing evidence into all-hours prescribing by the doctor – 'starting them high' at 40 mg of oxycodone – who was motivated by aggressive pharmaceutical company incentives. 
Mr Schneider's evidence of prescription abuse was added to an ongoing Drug Enforcement Agency investigation which finally stopped the 'pill mill' prescriber from practising. According to the documentary, the doctor made US$1,980,876.25 from her cash-paying patients for the 'Holy Trinity' of Oxycontin, Soma and Xanax in 2001 alone. Via 10 pharmacies, she had prescribed more than 180,000 tablets.
'Remember you can make a difference,' Mr Schneider told the audience. 
'[Pharmacists] are the gatekeepers, we're the experts. There are a lot of doctors who don't know as much about the [medicines] and addiction as the pharmacist does, so it's our responsibility to take action … Other professionals might not know what we know.'
While opioid prescriptions have decreased dramatically in the US, Mr Schneider said it was important to remain vigilant and look for signs of potential misuse of opioids and other drugs of addiction. 
These 'signs' could include:
cash payments (so rare these days it's suspicious)

the over-friendly patient 

reviewing RTPM

vague answers to questions raised by red flags

quantity and duration of drug and dose.
'You can't fight every case, but we have to do everything we can to try to save a life,' Mr Schneider advised. 
When the healthcare system and professionals fail patients who have substance use disorder, 'it's sad', he said, 'but deaths increase, addictions increase, family tragedies increase'.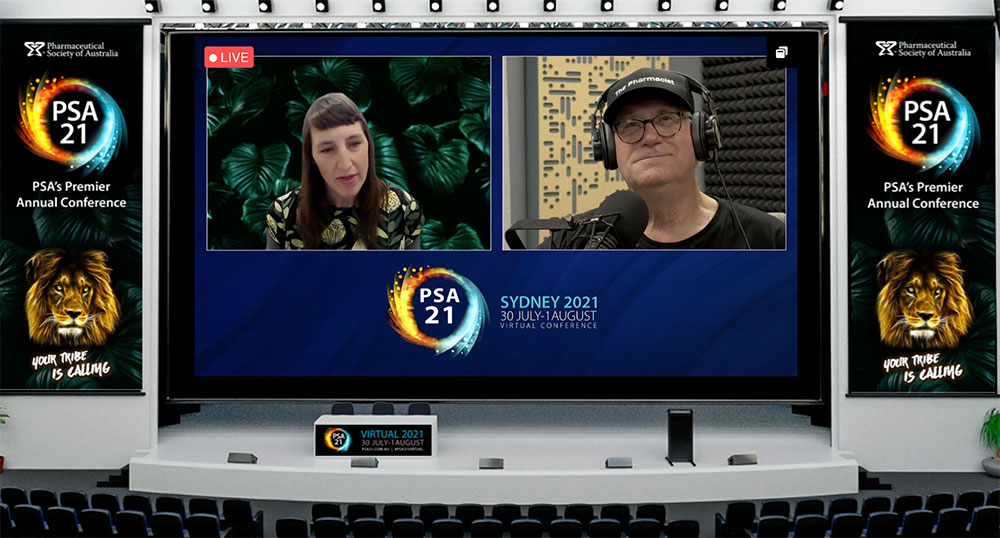 'Pitch past' your patient
Pharmacists have a responsibility to not allow apathy and stigmatism to control them, Mr Schneider said, and compassion and empathy are what is needed to help.
In a Q&A session following his presentation, Associate Professor Suzanne Nielsen, Deputy Director of the Monash Addiction Research Centre, asked Mr Schneider how pharmacists can maintain empathy and do the best for their patients.
'It's about what I call pitching past them,' Mr Schneider said. 
'Don't get them on the defensive. Don't talk about them having an issue or a problem. But you might bring up the fact that you have seen other people have a problem with this drug, and that you want to inform them that it is a possibility.'
A/Prof Nielsen, who has extensive clinical experience in the treatment of substance use disorders, asked Mr Schneider what action he thought Australia needed to take to avoid a similar opioid crisis as the US.
He said for pharmacists it was about 'standing up and taking note'.
'When a pharmacist sees something that's awry, he has to speak out,' Mr Schneider said. 'You have to speak out because we are the gatekeepers and if we don't pay attention … it can get out of hand.'
He said he would like to see the expansion of the provision of naloxone, similar to the important role Australian pharmacists play. 
'In my community, we just got a grant and now in all the fire stations we have naloxone. So anybody who lives in our area can get a free naloxone. It's a life saver,' he said.
'Everybody should have it. We're trying to get some rules or laws that whenever a person is prescribed a fairly strong opioid … maybe make it mandatory to have a naloxone in the house, because people can accidentally overdose.'
Did you miss out on the first day of PSA21 Virtual? It's not too late to register for the rest of the event. Find out more here.