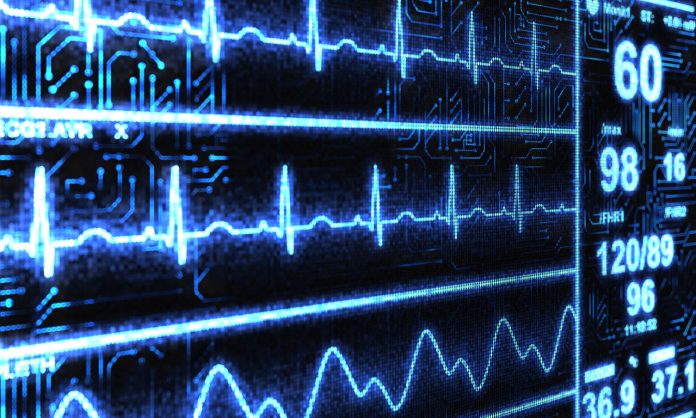 A 20-year population-based study has found the use of diclofenac for pain relief is linked to an increased risk of major adverse cardiovascular events compared with traditional non-steroidal anti-inflammatory drugs (NSAIDs), paracetamol and other non-NSAID use.  
The research, published in the British Medical Journal, used Danish National Patient Registry data for more than 7.6 million adults over a 20-year period to emulate clinical trial conditions.
It found diclofenac use was associated with an increased risk of major adverse cardiovascular events in the first 30 days of use when compared with ibuprofen, naproxen and paracetamol, as well as increased risk of cardiac death when compared to taking no NSAIDs.¹
The incidence rate of major adverse cardiovascular events at 30 days among diclofenac users increased by 50% versus non-NSAID users, by 20% versus ibuprofen or paracetamol users, and by 30% versus naproxen users.¹
For patients at low baseline cardiovascular risk, initiating diclofenac was associated with four additional major cardiovascular events per 1,000 patients per year compared non-NSAID users. Diclofenac users were associated with three additional cardiovascular events per 1,000/year compared with paracetamol users, and one additional event compared to ibuprofen or naproxen.
As baseline cardiovascular risk increased, the risk of cardiovascular events associated with diclofenac increased more than those associated with the other three agents.
'The increased risk was observed for atrial fibrillation or flutter, ischaemic stroke, heart failure, myocardial infarction, and cardiac death; both sexes of all ages; and even at low doses of diclofenac (less than 100 mg),' the researchers wrote.
Results also showed that diclofenac users had an upper gastrointestinal bleeding risk similar to that of naproxen initiators and more than twice the risk of ibuprofen initiators.
'Treatment of pain and inflammation with NSAIDs may be worthwhile for some patients to improve quality of life despite potential side effects,' they wrote.
'Considering its cardiovascular and gastrointestinal risks, however, there is little justification to initiate diclofenac treatment before other traditional NSAIDs.
'It is time to acknowledge the potential health risk of diclofenac and to reduce its use. Diclofenac should not be available over the counter, and when prescribed, should be accompanied by an appropriate front package warning about its potential risks.'
In 2014, Therapeutic Goods Administration (TGA) published a safety review of diclofenac.² It concluded there is consistent evidence that there is an increased risk of serious cardiovascular events with the use of prescription diclofenac but that the overall risk/benefit remained favourable. Patients with severe heart failure were recommended to be included in the contraindications list, and stronger warnings about the cardiovascular risk be added to the precautions section of the Product Information.
The review also concluded that over-the-counter oral use of diclofenac at low doses for short-term use remained appropriate. It did however recommend updating the Required Advisory Statements for Medicine Labels to better reflect the risks for those with or at high risk of heart disease.
See the May 2018 PSA CPD training module for the Efficacy and safety of diclofenac for the management of pain.
References
1. Schmidt M, Sørensen HT, Pedersen L. BMJ. 2018:362;k3426.
2. Therapeutic Goods Administration. Safety review of diclofenac. 2014.