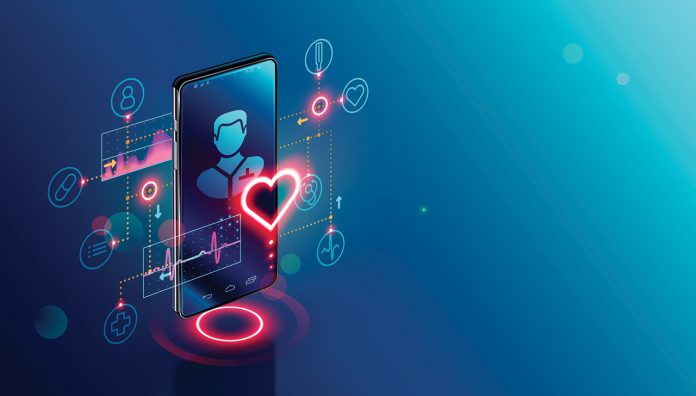 My Health Record, Pharmacist Shared Medicines List and real-time prescription monitoring have already made a difference.
The move to electronic prescribing is the 'biggest process change in medicine supply since computers were introduced in pharmacy in the 1980s', according to the CEO of Fred IT Group, Paul Naismith MPS.
That's a pretty big call – coming soon after the expansion of real-time prescription monitoring and as we mark one year since the My Health Record consumer opt-out period ended.
'The introduction of national electronic prescribing is exciting news for pharmacists,' Mr Naismith said. 'No longer will we spend our time looking for paper prescriptions on file, sorting wads of scripts for the next supply, sticking claim and duplicate stickers on scripts and chasing patients to sign off supply.'
'The time saved in reduced paperwork can be spent with our patients helping them to maximise health outcomes from the medications we supply and providing professional services to further support their health.'
With such rapid change afoot, now is a good time to take stock of digital innovations, the impact they're having on medicines safety and pharmacists' roles, and how pharmacists can ensure maximum patient benefit.
My Health Record
In the past year pharmacists have been among the most enthusiastic adopters of My Health Record.
The Medicines Safety Program Director of the Australian Digital Health Agency (ADHA), Andrew Matthews MPS, said more than 80% of community pharmacies were now registered for connection to My Health Record through dispensing software.
'General practice and community pharmacy have had the greatest uptake of My Health Record,' he said.
'Tools like the My Health Record enable pharmacists to have an understanding of the full history of that patient to make better and more informed decisions about their pharmaceutical care.'
As many as 64 million dispense and prescription documents were generated via the system in just the first six months of 2019.1
Mr Matthews said that the addition of new clinical documents – like the Pharmacist Shared Medicines List (PSML) – would enable pharmacists to be even more active in contributing to patients' My Health Records.
'The PSML contains the medicines the consumer is known to be taking at the time the list was created and will see improved information sharing between health professionals, especially at transitions between episodes of care, which are known periods prone to risk and error,' he said.
'Pharmacists are reporting important clinical use stories where access to medicines information through My Health Record has assisted the medicines reconciliation upon admission to hospital or after discharge from hospital.'
ADHA stated that opportunities for pharmacists to upload consolidated medicines information to the My Health Record via a PSML include when they update a patient's dose administration aid or update a nursing home resident's medication profile or a hospital patient's discharge medicine list.2
Mr Matthews pointed pharmacists to PSA's My Health Record Guidelines for Pharmacists3 for PSML guidance and use cases.
Real-time prescription monitoring
Pharmacists in southern states have been incorporating My Health Record functionality into their workflow, and also implementing real-time prescription monitoring (RTPM) solutions.
Momentum towards national RTPM has been increasing. In September Queensland passed legislation and announced plans for a system to be in-use by the second half of next year. Last month South Australia became the latest jurisdiction to commit to RTPM when it announced a $7.5 million investment in software, training and support and a two-week tender period.
Those moves followed the Australian Capital Territory implementing the Drugs and Poisons Information System (DAPIS) Online Remote Access (DORA) system in March, and Victoria's introduction of SafeScript in late 2018. Tasmania has been using DAPIS since 2011.
Meanwhile, the tech firm behind SafeScript – Fred IT Group – has been busy with its federal government contract to design, build and deliver a software system for the National Data Exchange (NDE) component of the national RTPM system.
The NDE went live a year ago, is currently used by the ACT, with plans for Victoria and Queensland to join in 2020.
Fred's CEO Paul Naismith said the SafeScript system seemed to be making a difference in Victoria already.
'While it is early days, the anecdotal feedback is showing that patients previously thought to be well managed for high-risk medications have been found to have "second lives" in either adjoining suburbs or in some cases different states.
'This enables real and challenging conversations among the health team and the patient to reduce risk and find alternative pathways,' Mr Naismith said.
'Instead of having to guess if a patient is at risk of accidental overdose, they now have access to quality information which is vital in reducing one of the largest patient safety issues.'
Clinicians had already received clinical risk alerts during patient consultations with more than 57,000 Victorians.
The director of Victoria's RTPM implementation at the Department of Health and Human Services, Matthew McCrone, said that SafeScript was quickly becoming an indispensable part of pharmacy practice.
'[There are now] more than 5,100 pharmacists registered for the system in Victoria and more than 90% of pharmacies integrated and receiving SafeScript notifications,' he told Australian Pharmacist.
'Before the introduction of SafeScript in Victoria, pharmacists were dispensing "in the dark". Now, pharmacists are able to know within seconds of dispensing a high-risk medicine whether their patient may be at clinical risk.'
Mr McCrone said the system had meant changes to some pharmacists' roles.
'For many pharmacists it could be the first time they have had to talk to patients about the dangers of excessive use of the medicines monitored through SafeScript,' he said.
'To assist pharmacists to prepare for these conversations we developed a series of Continuing Professional Development-accredited training modules4 with NPS MedicineWise, which we encourage all pharmacists to complete.'
Mr McCrone encouraged pharmacists to use the RTPM system as a decision-making tool. '
It does not tell them what to do. It is crucial that pharmacists do not assume that when a red notification appears, that it means they should not dispense the prescription,' he said.
'If pharmacists receive this notification when dispensing, it serves as a prompt to check the patient's record in SafeScript to understand the reason it has appeared.
'Then, if necessary, the pharmacist can engage in a discussion with the prescriber and patient on any concerns such as whether the medication regimen may need to be adjusted or reviewed to improve patient safety.'
PSA's digital health priorities
PSA believes digital transformation will 'connect the dots', enabling pharmacists to make better clinical decisions with patients.
PSA's vision for 2023 is that digital transformation will improve the quality use of medicines, facilitate collaborative models of care, and support the delivery of safe, effective and efficient healthcare.5 In order to realise that vision PSA has prioritised the following system changes:
Establishing a connected healthcare community: clinical information systems will need to evolve to patient management systems in the pharmacy, and pharmacists will need to be able to interact with other health professionals in a seamless, effective and efficient way. Innovation in vendor development, including genuine co-design with end users, is essential for this to be effectively achieved.
Equipping a digitally enabled pharmacy health workforce: the profession needs support and training to engage with, adopt, use and embrace digital transformation as a way of improving healthcare delivery. This extends to all development activities – from initial tertiary qualifications to continuing professional development and advanced practice.
Enabling flexible remuneration programs that incorporate digital interaction with patients: remuneration programs for pharmacists need to recognise the use of digital interaction, such as telehealth, with patients. This is particularly important for people living in rural and remote areas without ready access to face-to-face interactions with a pharmacist.
Ensuring that digital transformation is driven by data analysis: data must drive system improvement at the individual patient, population and system levels. This includes analysing data on outcomes, interventions, patient journeys and practitioner workflows.
Electronic prescribing
Improvements in medicines safety and patient outcomes are expected to be further augmented with Australia's shift to electronic prescribing, whereby consumers will have the option to use a fully electronic prescription as an alternative to a paper-based prescription.
After many years of advocating for a paperless system, industry calls were answered at PSA19 in July when Australia's Health Minister, Greg Hunt, announced his wish for a national approach to electronic prescribing initiated by the end of 2019.
ADHA's Mr Matthews said work on delivering a national approach involved the development of a regulatory framework, a technical framework, changes to the Pharmaceutical Benefits Scheme (PBS) claim payment system and corresponding legislation.
'The Commonwealth has engaged with the states and territories to ensure amendments are aligned across [federal], state and territory legislation to deliver a nationally consistent electronic prescribing framework, Mr Matthews said. 'The ADHA has developed the technical framework using a co-design approach with the medical software industry, pharmacy, medical and consumer groups, and government.'
Electronic prescribing does not involve a single electronic prescribing system but instead involves a network of multiple systems that facilitate prescribing, dispensing, delivery, management and storage of electronic prescriptions.'
Fred's Mr Naismith said the existing Electronic Transfer of Prescription (ETP) systems had already made a significant difference in reducing transcription errors caused by incorrectly retyping medication details when dispensing.
'The expansion of electronic scripts will further protect patient and medication safety by reducing the number of handwritten and manually entered prescriptions across Australia. Similarly, other high-risk medication events associated with prescription fraud will be reduced as more scripts move to secure electronic transfer.'
Mr Naismith said the pharmacists' job would be to 'make it clear to 25 million Australians how they can benefit from this important reform'.
'Preparing for this stage of patient education and managing change will be the key,' he said. 'Your success will be determined by how well you can explain the change to your patients and how ready you are within your pharmacy to manage the necessary change.'
PSA is working closely with ADHA and other stakeholders to develop implementation guidelines and educate patients about the shift to eprescribing.
At a glance:
SafeScript – Victoria
SafeScript was first introduced in Western Victoria in October 2018. In April it went statewide and it is now Australia's most comprehensive real-time prescription monitoring system with:
>5,100 pharmacists registered to use it
>90% of pharmacies integrated with the system and receiving SafeScript notifi cations
>27,000 patients the subject of clinical risk alerts sent to doctors and pharmacists monthly
>4,500 clinicians using SafeScript each week
> 1,600 unique users logging-in to check patient records each weekday. From April next year, use of SafeScript will be mandatory when prescribing or dispensing a monitored medicine.
Source: Department of Health and Human Services, Victoria.
What's next?
In the 1980s, the introduction of computers brought monumental change to pharmacy practice, in the naughties the internet and digital networks introduced significant new opportunities, and now we're exploring seemingly endless ways to leverage real-time interconnectivity between consumers and health care providers. So, what's next?
PSA analysis of digital health megatrends indicates that pharmacy innovation beyond 2023 is likely to involve artificial intelligence, virtual reality and augmentation tools, robotics, and wearables and implants.5
'[It] is likely to involve artificial intelligence which guides and alerts consumers, their carers and their health providers to health events requiring urgent attention (e.g. signs of a heart attack),' PSA's Connecting the dots: Digitally empowered pharmacists report states.5
'Indeed, it is likely that artificial intelligence may initiate care, such as deploying paramedics to a person's home following a health event.'
Virtual reality and augmented reality tools are expected to be used to improve consumer understanding and health professional interventions and to facilitate teaching and training.
It's anticipated that robotics will continue to automate more technical and administrative roles of health professionals, and that wearables and implants will monitor and manage acute chronic health conditions, providing earlier warning of health events and potentially enabling people to spend more time at home and less time in hospital.
'Essential to the rate of adoption of technologies will be … acceptability to health professionals and consumers, trust and engagement, affordability, interoperability, accessibility and ease of use,' the report states.
But it seems that healthcare professionals and consumers alike are keen to embrace digital change. The Phillips Future Health Index 2019 for Australia found that almost one-third of Australian healthcare professionals often or always advise patients to use digital health technology to track physical activity, blood sugar or weight.6
Meanwhile, 50% of Australians who don't currently have access – or don't know if they have access – to their digital health records say they want it.6
DHHS Victoria's Matthew McCrone says: 'The SafeScript roll out has shown us that pharmacists are very good at adapting to digital transformation, with more pharmacists being earlier adopters over medical and nurse practitioners during the initial period of SafeScript implementation.
'It is an exciting period of technological change for pharmacy.'
At a glance:
My Health Record
Uptake of My Health Record has been enthusiastic among consumers and health professionals alike.
In the six months after the consumer opt-out period ended in January the ADHA reported that:
90.1% of Australians had one
>80% of pharmacies had registered for it
>90% of general practices had registered it
32 million prescription documents were generated
32 million dispense documents were generated
520 million Pharmaceutical Benefits reports were generated
4 million discharge summaries were generated.1
References