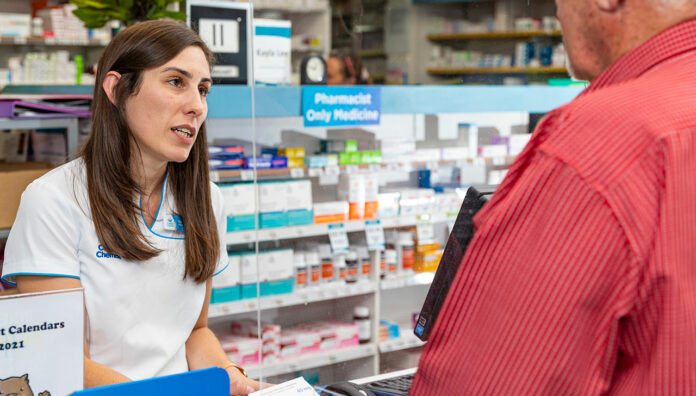 The 60-day dispensing policy, to be introduced from 1 September 2023, is predicted to have enormous impacts on community pharmacy and vulnerable Australians.
The report, from economist Henry Ergas AO with Tulipwood Advisory and the Relational Insights Data Lab at Griffith University, found that: 
up to 20,818 community pharmacy jobs could be lost over 4 years

more than 650 community pharmacies could close

a further 900 could be at risk of closure due to financial pressures.
These 'disturbing' findings highlight the extent of the impact of 60-day dispensing on both the viability of community pharmacy and healthcare accessibility, said PSA National President Dr Fei Sim FPS.
'This is the first economic modelling we've seen that looks at the flow-on effects of 60-day dispensing, and the results are scary,' she said.
'Pharmacists are an integral part of our primary healthcare system, and with medicine use on the rise we cannot afford to lose billions from our sector.'
Budgets and pharmacy services slashed
As the full 60-day dispensing measures take effect, more than $4.5 billion will be cut from community pharmacies over 4 years, with each pharmacy projected to experience losses of between $169,332 and $183,925 per annum. 
Regional and rural communities, already beset by GP shortages and more reliant on pharmacy advice than their urban counterparts, will be the first to be hit by pharmacy closures.
Vulnerable communities and medicine safety affected
While impacts on the community pharmacy sector will be severe, the effects on the broader community will be similarly drastic, according to the report commissioned by the Pharmacy Guild of Australia. Australia's vulnerable communities will be most at risk, including:
those from lower socio-economic backgrounds

Aboriginal and Torres Strait Islander peoples, who are over-represented in regional and remote communities (compared to cities)

older Australians who rely on free pharmacy services and medical advice

those with undiagnosed or misdiagnosed conditions, who will have reduced communication with GPs and pharmacists

patients with several chronic conditions who are left to manage multiple medicines, contraindications and interactions.
The policy will potentially deepen the impact of medicine misadventure. Mr Ergas made reference to PSA's 2019 Medicine safety: take care report to emphasise the potential impact of medicine-related harm, including that 50% is preventable.
'[This] will no doubt rise without pharmacists available to support communities,' said Dr Sim. 
'All pharmacists support making medicines more affordable, but it cannot come at the expense of medicine safety, a cost that will be [borne] by our most vulnerable groups.'
Key recommendations
Through dispensing medicines and valuable advice to the community, Mr Ergas described community pharmacists as 'agents who provide services to consumers on behalf of the Australian government'.
It's therefore incumbent on the government to ensure these services are provided to a high standard, or face the costs that occur due to poor outcomes.
These have been long-standing factors in policy decisions around community pharmacy, he said, with changes to the status quo requiring extensive analysis and consultation. 
'However, those requirements, which are at the heart of good policy process, do not appear to have been met in this case to date,' he said of the 60-day dispensing policy.
To minimise the impact on the community pharmacy sector and patients, Mr Ergas has made several recommendations, including:
halting the rollout of the first 60-day dispensing tranche until an evidence-based, independent review of the impacts on pharmacy and the community is undertaken, including the rate of GP uptake

consultation with all stakeholders, including peak bodies such as PSA, consumer bodies and individual pharmacists across Australia to determine the effects at a pharmacy, regional and national level.
Planning the way forward for patients, the pharmacy sector, and the government is essential, agreed Dr Sim.
'We want a solution that allows us to continue providing accessible health care to our communities and supporting their safe and effective use of medicines,' she said. 
To understand the full impacts of the 60-day dispensing policy on pharmacy and the community read the full report here.