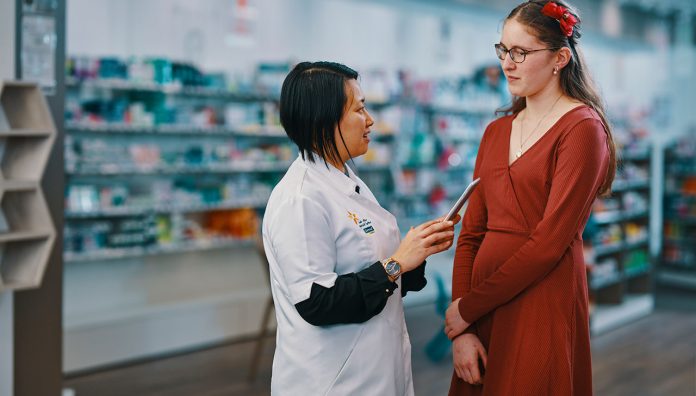 Increased funding for pharmacists in aged care and rural and remote communities would save lives and improve health outcomes, PSA has argued in its 2020-21 Federal Budget submission.
The organisation is also calling for the creation of a Commonwealth Chief Pharmacist role within the Department of Health; funding for a pilot opioid stewardship program; and an expansion of the Workforce Incentive Program.
PSA National President Associate Professor Chris Freeman said the recommendations were about improving Australians' access to health care by using the full scope of pharmacists' knowledge and expertise.
'Accessibility to health care is a major challenge in this country,' he said.
'Some members of our community do not get the health care they need and deserve.
'As our population ages and the number of people with chronic conditions continues to rise, we need to be innovative and use our resources effectively.'
Medicine safety in aged care
As PSA's 2019 Medicine Safety: Take Care report revealed, 98% of residents in aged care facilities have at least one medicine-related problem and over half are exposed to at least one potentially inappropriate medicine.
'What we know from the Aged Care Royal Commission interim report is that this is often a sedative or psychotropic medicine that can make them drowsy and more likely to experience harm,' A/Prof Freeman said.
'It has been estimated the use of psychotropic medicines in aged care is only clearly justified in about 10% of cases.
'Older Australians, particularly those in aged care, rely on medicines as part of their treatment but are particularly vulnerable to medicine-related harm.'
To address this issue, PSA recommends the Federal Government invest $8.7 million over four years to establish a Medicine Safety in Aged Care Resources and Support program. This would develop, disseminate, implement and evaluate evidence-based resources for aged care facilities and reduce the current reliance on high-risk medicines.
Rural and remote practice
PSA also called on the Federal Government to invest $15.5 million to develop a Rural Pharmacy Enhanced Services Program, to assist rural pharmacists in delivering high-quality primary care. 
'[This] will keep pharmacists in the bush and support delivery of services such as smoking cessation, chronic disease management, health screening, wound care and mental health triage and referral,' A/Prof Freeman said.
Australians in rural and remote areas often suffer from a lack of health care options, with many people having to travel great distances to see a GP or visit hospital. As a result, many turn to their local pharmacist, who may be the only health care provider in the community.
'It has been very clear during the recent bushfire emergency the role of rural pharmacists and their willingness to step up in times of need,' A/Prof Freeman said.
'We want to be able to support our rural pharmacists to do more to be able to help their communities.'
Opioid overuse
With more than three Australians dying each day from opioid overuse, the PSA asked the government to commission a pilot program to support opioid stewardship pharmacists working within general practice. 
'Between 2007 and 2016, the rate of opioid deaths rose by 62%,' A/Prof Freeman said.
'In 2016–17, 15.4 million opioid prescriptions were dispensed under the PBS to 3.1 million Australians.'
In its submission, PSA said the 18-month trial should consist of:
grants to GPs to support an opioid stewardship pharmacist for up to 15 hours per week 

development of a primary care opioid stewardship quality improvement program 

pharmacist support and credentialing.
'A collaborative opioid stewardship program, actively supported by pharmacists, will allow us to improve, monitor and evaluate opioid use and increase safety and effectiveness of opioid use and pain management in primary care.'
Read PSA's full Federal Budget submission here.