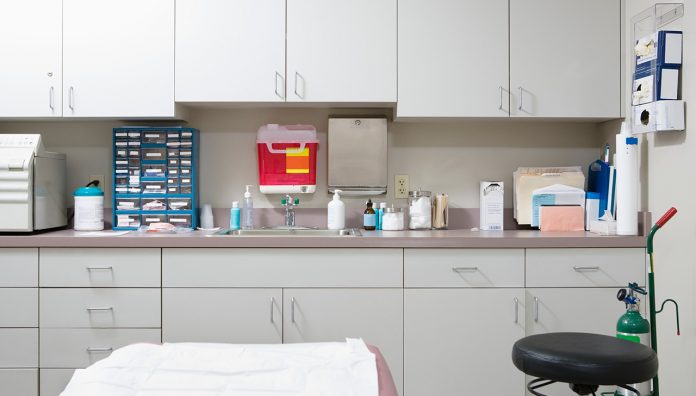 Pharmacists considering work in the general practice space now have two enablers – the Workforce Incentive Program (WIP) eligibility, which came into effect on 1 February, and the Pharmaceutical Society's (PSA's) GP Pharmacist Foundation Training, launched last year. 
In a win for patients, allied health professionals and the general practice team, the WIP now applies to an expanded primary care team in which each member can apply their expertise to patient care, which in turn gives patients access to more services.
PSA National President, Associate Professor Chris Freeman welcomed the move, where for the first time pharmacists are included as one of the allied health professionals that general practices can engage through the WIP.1
'Research shows integrating a pharmacist into the primary care team can improve health outcomes for patients with chronic diseases such as diabetes, osteoporosis and cardiovascular disease; and reduce medicine-related problems, total number of medicines and inappropriately prescribed medicines,' he said.
Two separate WIP payment streams are a Doctor Stream (payments made to medical practitioners), and a Practice Stream (payments made to practices) which supports the engagement of pharmacists, nurses and  other allied health professionals.2
The aim of the WIP–Practice Stream is to strengthen team-based and multi-disciplinary models of care, enabling collaborative arrangements to be put in place that will better support community needs.2 See the WIP guidelines.
And the Royal Australian College of General Practitioners (RACGP) welcomes this 'positive development'. RACGP President Dr Harry Nespolon told PSA: 'The RACGP values team-based models of care in which a range of healthcare professionals can contribute towards patient health outcomes, maximising use of their skills within their scope of practice.'1
While general practices are now supported to employ pharmacists, PSA is concerned the funding cap is insufficient. In its recent Federal Budget submission, PSA called for the value of the WIP per Standardised Whole Patient Equivalent and the upper limit cap on larger general practices to both be increased by 50%.
'We estimate integrating pharmacists into general practice would yield a net saving of $544.87 million to the health system over four years,' A/Prof Freeman revealed.
In the meantime, PSA encourages general practices and pharmacists to consider how they can work together within the expanded WIP to improve health outcomes in their local community.
Pharmacists who want to work in general practice are encouraged to complete the PSA General Practice Pharmacist: Foundation Stage Training Program as a minimum training requirement.
In this non-dispensing role, a general practice pharmacist works collaboratively with GPs, nurses and other health professionals to support the quality use of medicines and complement pharmacists' work in other settings. PSA's training modules include working with other health professionals and collaborating with community pharmacists.
More than 150 pharmacists have completed general practice pharmacist training through PSA. This group of medicine experts is 'ready and able to be part of the general practice team,' A/Prof Freeman said. 'This is a great start and we look forward to growing this workforce in the future.'
Early Career Pharmacist Shefali Parekh MPS initially enrolled in the PSA training course to  strengthen her relationships with doctor colleagues at the Royal Hobart Hospital. She also thought 'it would be a good way to understand how pharmacists and GPs can collaborate better and work more effectively', she told Australian Pharmacist. 
While she intends to stay in hospital pharmacy after just completing her internship, Ms Parekh found it interesting to see how GPs fit into the healthcare system and how the general practice team members work together.
'We don't learn this as pharmacists, and it helps to put yourself in their shoes,' she said. 
Ms Parekh completed the 12 online modules in her own time. She fitted the study into a busy intern schedule while still excited to learn at this stage of her career.
The training has equipped her with skills she will continue to use in any area of pharmacy practice involving contact with doctors/GPs. It has also given her another option to consider in the future. 
'It means I can dive into something that's still quite unique in the pharmacy space,' she reflected.
Further information about PSA training and other practice support for pharmacists working in general practice can be found here.
References
Pharmaceutical Society of Australia. Team approach to patient care a win for all. 2020. At: www.psa.org.au/team-approach-to-patient-care-a-win-for-all

Australian Government Department of Health. Workforce Incentive Program. At:

www1.health.gov.au/internet/main/publishing.nsf/Content/work-pr-wip-workforce-incentive-program