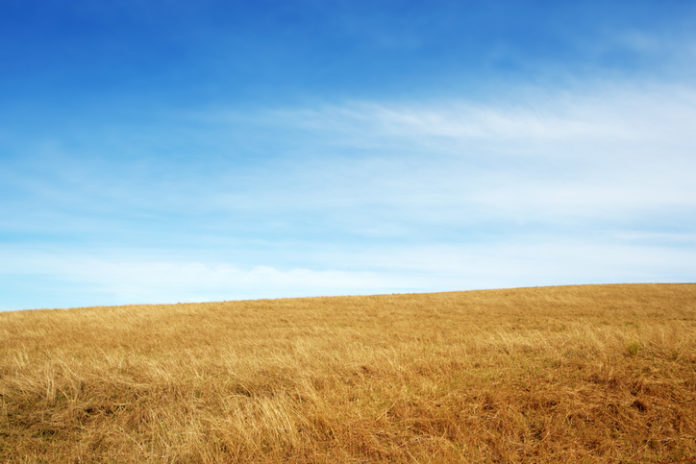 Pharmacy in rural and remote areas has a lot to offer, from closer relationships with customers to higher pay, but these opportunities are often overlooked.
Practising pharmacist and academic at the Centre for Rural Health, University of Tasmania Mark Kirschbaum said funding can be a major challenge for rural pharmacy.
'Rural practice is underfunded and sometimes neglected compared with urban practice, due to the oncost of running a rural practice,' Mr Kirschbaum said.
'Rural pharmacists want to adopt new scopes of practice but capacity is limited due to staffing issues and higher costs, so health outcomes for patients cannot be optimised without resourcing.
'Pharmacy should not be forgotten as an integral part of the rural community. It involves an enormous capital investment from pharmacists but is often forgotten in government and broader health community decision making.'
Mr Kirschbaum said increasing the number of pharmacy graduates in recent years has not translated into more rural practitioners: 'There is a large number of unfilled, higher paid jobs in rural and regional Australia, which attract little attention despite the great opportunities. Student engagement is important to expose students to rural practice and encourage rural careers.'
He said that to date there are also no incentives, other than CPD allowance, for rural pharmacists to stay rural: 'Pharmacy owners are able to access support though this is not often passed on to employees.'
Mr Kirschbaum said there is also uncertainty about rural support programs.
'The programs are required to undergo evidential analysis but this is difficult and has not been conducted in a timely fashion, leading to insecurity for some rural support services. Most notably the Rural Pharmacy Liaison Officers that help facilitate rural student placements. This speaks to establishing a robust rural workforce and encouraging rural practitioners to stay in the bush.
'CTG/S100 and Qumax are confusing and difficult to manage, and would be better rolled into one package. S100 funding could be overhauled to support actual service provision not just bulk supply.
'Telepharmacy is only being used in small trials in regional areas. The program needs to be evaluated and if it's found to be effective, there needs to be support to implement it more widely.
'The lack of HMR support for rural patients – for example, the travel allowance and cap on services – is also severely limiting pharmaceutical care.'
However, Mr Kirschbaum said the University Departments of Rural Health in each state are publishing encouraging research about rural health issues related to pharmacy.
'Research on NAPSA students' rural intentions shows students are positive about considering a rural position but still have a great deal of uncertainty about what rural life is like.
'Other research shows that greater exposure in their formative years of training considerably reduces those barriers. More and longer rural placements can have a positive impact on addressing, in part, the maldistribution of pharmacists in rural Australia.'
Research is ongoing to help understand these issues better.
Pharmacy in a tight-knit community
Peter Miller MPS and his wife Angela are joint owners of Miller's Pharmacy in Yass, an historic town in the NSW southern tablelands. They moved to Yass in 2004 and bought the pharmacy from the Doyle family, who had owned it since 1927.
Mr Miller's father was also a pharmacist who owned pharmacies in the small NSW town of Temora and the coastal city of Swansea. He retired in 2001, but came out of retirement as a partner with his son and daughter-in-law, offering guidance and mentoring until they were ready to strike out on their own.
'He was an excellent mentor,' Mr Miller said. 'When I first qualified, I did my preregistration in his pharmacy at Temora and worked at Swansea as well. I spent a lot of my youth in the shop with dad, as many children of pharmacists do.
'I did pharmacy as a mature-age student. I was 28 when I qualified. I worked in a hospital pharmacy in the UK for three years and did some locums in rural Australia as well as in Sydney when I got back.'
Mr Miller said Yass, established in 1823 as a pastoral settlement, is a great community, home to both farmers and ACT public servants. Yass has a vibrant arts scene (poet Banjo Paterson spent part of his childhood in the district) and a strong community focus. Famous for its fine wool and now also wine, the town is the birthplace of Sir Walter Merriman, a sheep breeder considered the father of the Australian wool industry.
'Rural pharmacy gives you a strong link with customers beyond the walls. Here we know 95% of the customers who come through the door, whereas in the city you might know 60 or 70%. Some of our patients' grandparents started coming here in the 1930s, and they still do!'
Mr Miller said he tends to be far more involved in the community, sponsoring various groups and getting involved in committees for aged care and the hospital.
'The other thing I love about rural pharmacy is you gain broad experience across all aspects of community pharmacy. You tend to offer pretty much everything and be involved in everything as well.
'You also have a close relationship with the other health professionals in town, such as the physiotherapists, doctors and dentists. You know them all personally, which makes it much easier to deal with issues and coordinate patient care.'
Mr Miller said he and Angela work well together.
'We trained together at Sydney University, and in the UK we worked in the same hospital. We tend to have different focuses – I look after admin and the dispensary, and Angela looks after the front-of-shop and retail. And we have a similar workflow, which is lucky.'
As for the challenges of rural pharmacy, Mr Miller said professional staff can be hard to find.
'It's generally easy to find good, long-term pharmacy assistance staff. Half of our staff have been here for more than eight years. But professional staff can be harder to attract. For a few years I was here on my own because Angela was looking after our young kids. Being the only pharmacist in the store made it hard to roll out coordinated services.'
Mr Miller said it could sometimes be challenging to access training and maintain contact with company representatives: 'With CPD, we quite often have to organise to go away to a conference, and the cost can be a challenge.
'We've had a couple of interns in the last few years, so we've used the services of rural funding and education associated with that program. We've accessed some of the CPD assistance as well.
'Even though we're only 40 minutes from Canberra, we still have a lot of difficulty getting professional staff. And sometimes you feel a little bit professionally isolated. But we have a good relationship with our opposition down the road – we borrow from each other and attend meetings together.'
Mr Miller said professional organisations provide a lot of support for rural pharmacists.
'Some of PSA's programs are excellent and there are masses of resources available online.
Translating that into getting it done and following it through in the store is probably the hardest thing.'
Looking ahead, Mr Miller has a lot of innovative projects on the horizon. He said he might consider buying another rural pharmacy nearby. He also hopes to take on a junior partner, and is organising a refit to move their dispensary to ground level and facilitate more direct contact with consumers.
The pharmacy runs a variety of professional services including sleep apnoea, compression fitting and immunisations. To add to this, he and Angela are currently finishing their asthma educator qualifications.
'These services have lifted our professional profile, so we're not just seen as shop keepers. We're getting referrals from other healthcare professionals for compression stockings and other services.
'Our plan is to continually evolve the pharmacy with a health focus and service focus. In the last 10 years, three or four of the pharmacies of the year have been rural. Often cutting-edge innovation isn't happening in Sydney or Melbourne, it's happening in the bush.
'I would encourage all young pharmacists to spend some time in rural pharmacy, even if it's just a few months on a locum. Yass is a fantastic town, and it's not the only one. I've worked in plenty of them over the years, and they all have a lot to offer.
'If you're a young pharmacist who's feeling disillusioned and sick of the pay and tired of just churning out scripts, rural pharmacy may change your ideas. You have a much more rewarding relationship with your customers and you're often paid better and work shorter hours. There are lots of pharmacists like me who over the next 10 or 20 years will be looking to retire or work less, so there are lots of opportunities to get into ownership as well.'
A platform for rural pharmacists
At PSA17 in Sydney, PSA launched a new forum for rural pharmacists – the Rural Pharmacist Special Interest Group (Rural SIG).
PSA National President Dr Shane Jackson said many pharmacists in rural and remote areas cannot interact as easily with their peers.
'This Facebook page offers a platform for rural pharmacists to discuss and share innovative rural practice ideas and provides an opportunity to promote vacant positions and career opportunities,' Dr Jackson said.
'I urge rurally-based pharmacists to like the Rural SIG FB page and help us advocate for rural practice by using it to provide feedback and keep the discussion on rural pharmacy issues alive.'
As the Rural SIG Coordinator, Mr Kirschbaum said the group, through PSA, is looking to collaborate with other rural health organisations to raise awareness of rural pharmacists' contribution to the health system.
'The Rural SIG is increasing engagement with students and working to increase their knowledge of the benefits of rural practice. PSA's commitment to strengthening the Rural SIG is welcome and with PSA members' support, will provide a voice to advocate for better pharmacy services for rural Australians.'
For more information on the Rural SIG contact membership@psa.org.au. Rural-based PSA members can join the Rural SIG Facebook group.