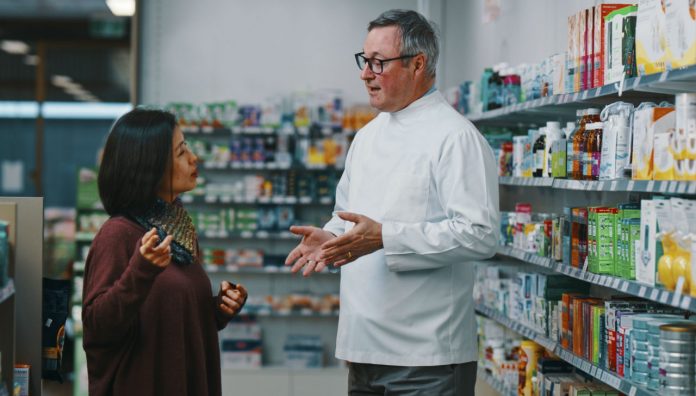 The new Australian Charter of Healthcare Rights has a strong focus on the partnership between healthcare professionals and patients to improve health outcomes. With an existing focus on patient-centred care, pharmacy is already on the right track to fulfil these rights.
Developed by the Australian Commission on Safety and Quality in Health Care, this is the second edition of the charter, first released in 2008. To compile the list of rights, data from more than 1,600 survey respondents along with eight workshops with consumers, health service staff and policy-makers, was analysed. The outcome of the research identified a need for patient-centred care and empowering consumers to actively participate in their own healthcare.
The Charter outlines the rights entitled to all Australians when receiving healthcare across any setting. These include:
Access

to appropriate

healthcare services and treatment.

Safe

and high-quality care in accordance with national standards in a safe environment.

Respect

and dignity for all individuals, with culture, identity, beliefs and choices recognised.

Partnership

between patients and healthcare providers so that patients are empowered to participate in their own healthcare planning and decision-making.

Information

about conditions, best treatment options, services, costs, individual health information and if something has gone wrong during healthcare.

Privacy

respected and information delivered in a confidential setting.

Feedback

delivered about patient concerns in a transparent and timely manner as well as the ability to share experiences and participate in the improvement of care

and health services.1
Commission Chair Professor Villis Marshall AC said that the second edition builds on the strong foundation of the first, while adapting to meet modern healthcare needs. 
'Community attitudes to health are constantly evolving and we reviewed the Charter through that lens, to ensure it reflected what the wider community believe are their appropriate healthcare rights in today's landscape, and to clarify areas that required further explanation,' Professor Marshall said.
'The new Charter explains a patient's rights to privacy in practice, it expands on the importance of informed consent and open disclosure, and it reflects the increased focus of the medical profession on partnering with the consumer in the delivery of healthcare in Australia,' said Professor Marshall.
As the most accessible primary healthcare providers, pharmacists are already well-equipped to deliver patient-focused services to the Australian community when needed.
The rights and responsibilities of consumers described in the Charter are vital to safe, effective, efficient and high-quality care, as described within the Partnering with Consumers domain in PSA's Clinical Governance Principles for Pharmacy Services.
These principles articulate that when consumers are afforded the opportunity to be active participants in their health care, there are improvements in the safety of health care received, clinical outcomes, greater patient-centricity and more confidence in its safety and clinical benefits.
Click here for supportive resources for the second edition of the charter, including translated versions and an infographic.