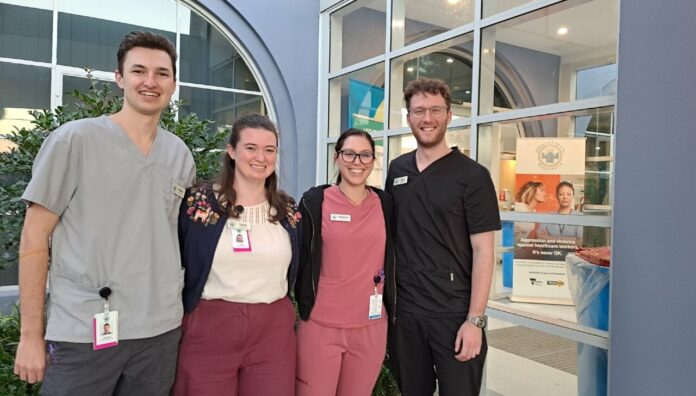 A recent project involving visits from four hospital pharmacy interns to a rural GP clinic has helped to broaden their perspective of chronic disease management and transitions of care.
Like many rural and remote areas, the northeast Victorian town of Wangaratta has been hit by a GP shortage crisis, with patients often waiting weeks to see their regular doctor.
While practices do their best to facilitate hospital discharge appointments, the 2022 PSA Early Career Pharmacist of the Year Deborah Hawthorne MPS, a GP Pharmacist at South Wangaratta Medical Clinic, said it is not always possible. 
'With strengthened communication chains between hospitals and the primary care team, however, patients can be supported in a timely and effective manner, which hopefully reduces the chance of readmission,' she said.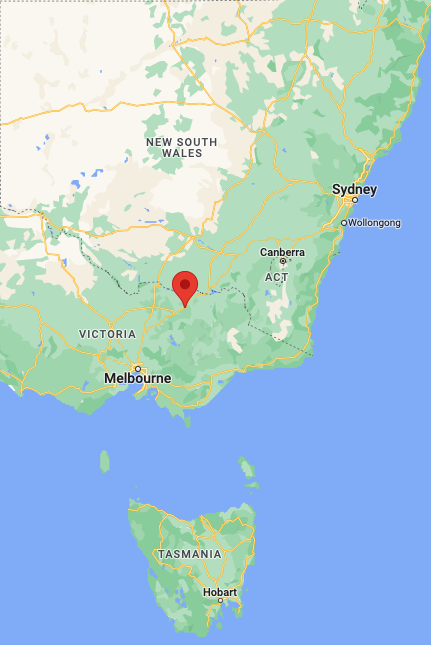 This is how the Transitions of Care Improvement Project evolved, with four pharmacy interns from Northeast Health Wangaratta visiting the GP clinic for half a day each. 
Developed in collaboration with the hospital's Deputy Director of Pharmacy Susan Trevillian, the project was designed to expose interns to a different setting to broaden their knowledge and networks.
'Our pharmacy department leaders are really collaborative, and our pharmacy interns benefit from those collaborations by experiencing a broad range of hospital pharmacy practice during that crucial first year of their career,' said Ms Trevillian. 
'We're delighted to have collaborated with Deb on a student placement, and since then, our pharmacy interns have seen the GP pharmacist role first-hand.'
As GP pharmacy is an emerging and dynamic field, few if any interns had a chance to really see what the role entails, and the impact it has on patients and their care, said Ms Hawthorne.
'Intern pharmacists in rural areas are often required to move to a new town after university, so each new intake will provide a fresh opportunity to discover new ways to improve transitions of care between the hospital and wider community,' she said.
Here's what the intern pharmacists had to say about the experience.
New networks and practices
Visiting the GP clinic served as a vital networking opportunity for Laura Keppel, which has already proven beneficial.
'The other day when doing a medication management plan for a patient, I contacted Deb to get their history. Knowing that she's there makes a big difference,' she said.
It was also helpful to learn that GP pharmacists are another referral point for patients post-discharge.
'It's so important for patients to know what support is available to them once they leave hospital,' she added.
During her visit, Ms Keppel was exposed to primary care services such as care plans and heart health checks, and learned how a pharmacist perspective helps to enhance these practices.
'[For example] if a patient's blood pressure is a bit high during a heart health check and you see that they're taking something like phentermine, it puts it all into context,' she said.
The more knowledge pharmacists have of the different areas of practice, the better, Ms Keppel believes.
'Sometimes, we think the only options are community or hospital pharmacy, but these days there's so much more,' she said. 'You've just got to know about the options before you can aspire to them.'
The value of HMRs
When patients are discharged from hospital, transitions of care can be improved by ensuring GPs have access to the right information, Patrick Devlin found.
'At the clinic, they talked about the value of [preparing] a medication list when we discharge patients and forwarding it on to the GP,' he said. 'It's also helpful when [the medicine list] arrives before the discharge summary.'
Planning to work as a consultant pharmacist at some point in his career, learning how Ms Hawthorne identifies patients in need of a Home Medicines Review (HMR) and expedites the process was a particularly valuable experience.
'Deb was able to fill out the referral and bring it to the doctor,' he said. 'If the GP was happy, they could sign it and then Deb was already halfway through helping [patients] receive an HMR.'
Interning in a hospital, Mr Devlin has seen some 'wacky things'. But the visit to the GP clinic opened his eyes to what leads patients up to this point.
'It's really good to see what patients are like in the community when they're not acutely unwell, and the kinds of problems that are important to them then,' he said. 'It gave me an appreciation of the work that gets done to stop them from coming into hospital.'
A wealth of services
As a hospital pharmacy intern, the work of Sean Clark is primarily focussed on acute care. After visiting the GP clinic, however, he was able to gain a better understanding of chronic disease management.
'At the hospital, we send people out the door and that's it. So it was interesting to see the utilisation of [services] in the GP practice, especially the referrals for the subsidised visits to allied health,' he said.
'I will also start to think about patients a bit more holistically and help them through their chronic diseases, so we can do all we can for them while they're in the hospital.'
Better patient records
When patients are discharged from hospital, their records are often not updated, said Stephanie Fantela.
GP pharmacists can help by obtaining a detailed and accurate history from patients and updating their records accordingly, she learned.
'They know to ask about all of the non-oral formulations that most people forget when they are asked about medications, so they are able to get a really good [medicines] list,' she said.
Ms Fantela could clearly see the impact pharmacists can have on patients during her time at South Wangaratta Medical Clinic.
'I got to sit in on one consultation with a patient, and you could just see by their responses that they appreciated and valued all the help that [Deb] gave,' she said.
As an intern pharmacist, Ms Fantela thinks it's important for pharmacists to learn about the entire scope of practice early in their career.
'In the intern year we have the time and hopefully the opportunities to go out and see different pharmacists in different settings,' she said. 'And if we do want to change career paths down the track, we have the knowledge of what different roles entail.'
Get the most out of your intern year and broaden your pharmacy knowledge by joining PSA's intern training program.