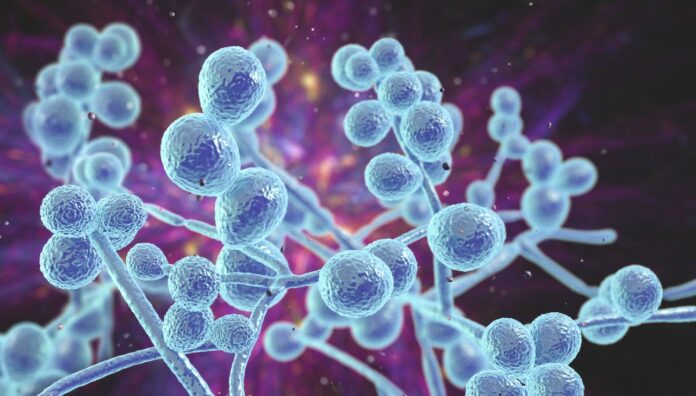 Bacterial vaginosis can be an under-recognised culprit.
Bacterial vaginosis (BV) affects between 20–30% of reproductive aged women.1 However, surveys suggest up to 62% of women mistake the symptoms for vaginal thrush.2 Perusal of health literature suggests health workers also under-recognise BV. 
BV can have a big impact 
While many individuals, including health workers, consider BV not to be a serious condition, it is associated with pregnancy risks (pre-term labour, miscarriage, lowbirth weight), pelvic inflammatory disease and increased risk of acquiring a sexually transmitted infection.3-5 In Australian research, most women with BV reported it had a moderate-to-severe impact on their self-esteem and sexual activity.6  
Explore clinical features 
While descriptions of vaginal discharge can help differentiate BV and vaginal thrush, considering other symptoms, such as odour, dysuria and dyspareunia can provide much greater certainty as to the cause of symptoms. The PSA's Vulvovaginitis guideline (the Guideline), available in APF digital, has a table that directly contrasts signs and symptoms to support pharmacists to differentiate between BV and vaginal thrush. 
Could it be something else? 
The Guideline also has an easy-to-read table with presenting symptoms of other vulvovaginal conditions, including trichomoniasis, atrophic vaginitis, genital herpes, retained foreign bodies, vulvovaginal dermatitis, pelvic inflammatory disease and cytolytic vaginosis. 
Does astodrimer work? 
Conventionally, BV is treated with antibiotics, such as oral or intravaginal metronidazole or clindamycin, with an initial resolution rate of around 65–85%. In two phase 3 trials, symptom resolution was seen in 50–57% of the people treated for 7 days with astodrimer 1% sodium gel compared with 17–21% in those treated with placebo. 
Pharmacists can supply astodrimer for BV prophylaxis and treatment, but recurrence requires referral 
Recurrence of BV is common, with up to 60% of women reporting return of symptoms within 12 months. First-line therapy for recurrence is a 14-day course of oral metronidazole, which requires medical referral. 
But there may be a role for prophylactic use of astodrimer. Recurrence of BV symptoms of vaginal odour and/or discharge postmetronidazole treatment was shown in one trial to be significantly lower in the astodrimer arm versus placebo up to 8 weeks after cessation of therapy (36.1% vs 45.5%).
References
Peebles K, Velloza J, Balkus JE et al. High global burden and costs of bacterial vaginosis: a systematic review and meta-analysis. Sex Transm Dis. 2019; 46:304–311

 'Understanding Women's Experiences with Bacterial Vaginosis', 2017, American Sexual Health Association, At: https://www.ashasexualhealth.org/understanding-womens-experiences-with-bacterial-vaginosis/

Hillier SL, Nugent RP, Eschenbach DA, Krohn MA, Gibbs RS, et al. (1995) Association between bacterial vaginosis and preterm delivery of a low-birth-weight infant. The Vaginal Infections and Prematurity Study Group. N Engl J Med 333: 1737-1742

Ralph SG, Rutherford AJ, Wilson JD (1999) Influence of bacterial vaginosis on conception and miscarriage in the first trimester: cohort study. BMJ 319: 220-223.

Brotman RM, Klebanoff MA, Nansel TR, et al. (2010) Bacterial vaginosis assessed by gram stain and diminished colonization resistance to incident gonococcal, chlamydial, and trichomonal genital infection. J Infect Dis 202: 1907- 1915

Bilardi JE, Walker S, Temple-Smith M, et al. (2013) The burden of bacterial vaginosis: women's experience of the physical, emotional, sexual and social impact of living with recurrent bacterial vaginosis.

Ferris DG, Litaker MS, Woodward L et al. Treatment of bacterial vaginosis: a comparison of oral metronidazole, metronidazole vaginal gel, and clindamycin vaginal cream. J Fam Pract. 1995; 41:443–449

Paavonen J, Mangioni C, Martin MA et al. Vaginal clindamycin and oral metronidazole for bacterial vaginosis: a randomized trial. Obstet Gynecol. 2000; 96:256–260

Chavoustie SE, Carter BA, Waldbaum AS et al. Two phase 3, double-blind, placebo-controlled studies of the efficacy and safety of Astodrimer 1% Gel for the treatment of bacterial vaginosis. Eur J Obstet Gynecol Reprod Biol. 2020;245:13–18.

 Bradshaw CS, Morton AN, Hocking J, Garland SM, Morris MB, et al. (2006) High recurrence rates of bacterial vaginosis over the course of 12 months after oral metronidazole therapy and factors associated with recurrence. J Infect Dis 193: 1478–1486.

Schwebke JR, Carter BA, Waldbaum AS et al. A phase 3, randomized, controlled trial of Astodrimer 1% Gel for preventing recurrent bacterial vaginosis. Eur J Obstet Gynecol Reprod Biol X. 2021; 10:100121