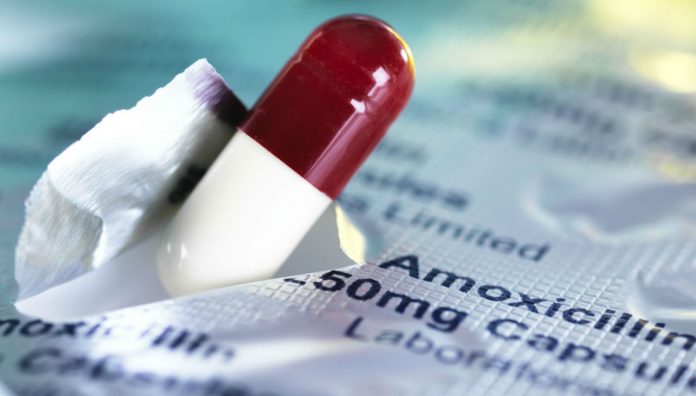 An SSSI is required to allow pharmacists to use primary school maths to substitute amoxicillin. And capsules are not able to be substituted with oral suspensions. Surely there's a better way?
The Therapeutic Goods Administration (TGA) issued a new instrument starting yesterday (Tuesday 6 December) allowing pharmacists to make some amoxicillin strength substitutions without a new prescription. But will it actually help pharmacists on the frontline support their patients?
Over the last few months, supply issues, manufacturing delays and unprecedented demand have led to a worldwide shortage of amoxicillin – nearly all capsules, tablets and oral suspensions are unavailable. Pharmacists have been dealing with the consequences of these shortages for months. 
With the crisis reaching breaking point, and patients at risk of significant adverse health consequences, the TGA has issued a Serious Scarcity and Substitutable Medicine (Amoxicillin) Instrument 2022 (SSSI) and published information for pharmacists, prescribers and patients on its website.
From 6 December 2022 until 31 May 2023 (unless revoked earlier), the SSSI allows pharmacists to make several substitutions for amoxicillin medicines without a new prescription. However, certain conditions must be met, including a requirement to inform prescribers of each substitution.
Pharmacists frustrated
While PSA welcomes SSSIs authorising pharmacists to dispense a substitutable medicine in place of a scarce medicine, along with the accompanying arrangements for Pharmaceutical Benefits Scheme (PBS) subsidy, the benefit of the SSSI will be limited until reliable stocks of one strength are available, said PSA National President Dr Fei Sim today.
'In the current situation, it does not improve or facilitate patient access to their prescribed medicine,' she said.
'Pharmacists are the custodians of medicines and medicine safety; we don't need an SSSI to authorise dispensing two 250 mg capsules when [the] 500 mg is out of stock.'
Pharmacists have already been supporting patients through a months-long amoxicillin shortage, said Dr Sim, who emphasised that pharmacists should be afforded more autonomy to make the best substitution available at the time that will work for each patient.
'The PSA maintains pharmacists should be able to make reasonable in-class substitutions of medicines during periods of short supply,' she said. 
'The alternative is that patients go without therapy for prolonged periods, placing their health at risk.'
The real issue at hand, said Dr Sim, appears to be the 'surging demand' for amoxicillin, which is largely driven by the treatment of respiratory symptoms.
'Around the world antibiotics are routinely overprescribed, for presentations ranging from a dry cough to a viral infection "just in case" it becomes bacterial,' she said. 
'Our growing reliance on antibiotics has had a detrimental effect on both public health and the availability of medicines for those who need it.' 
To tackle this problem at the source, PSA has been working continuously on antimicrobial stewardship and enabling pharmacists to contribute to quality use of antimicrobials.
'The PSA welcomes the opportunity to work with regulators and clinicians to consider and strengthen the quality use of antibiotics, especially in the current climate when stock availability is drastically limited,' Dr Sim added.
Know your substitutions
So what can pharmacists do? 
Amoxicillin substitutions under the SSSI are restricted to certain formulations, meaning other substitutions without a new prescription are not permitted. For example, pharmacists are unable to substitute solid dose forms such as tablets or capsules with liquid dose forms (suspensions), or vice versa.
The table below outlines the substitutions pharmacists are permitted to make:
Amoxicillin formulation
Substitution
Amoxicillin 100 mg/mL (20 mL): can be substituted with:
- Amoxicillin 500 mg/5 mL (100 mL)
- Amoxicillin 125 mg/5 mL (100 mL)
- Amoxicillin 250 mg/5 mL (100 mL)
Amoxicillin 500 mg/5 mL (100 mL): can be substituted with:
- Amoxicillin 100 mg/1 mL (20 mL)
- Amoxicillin 125 mg/5 mL (100 mL)
- Amoxicillin 250 mg/5 mL (100 mL)
Amoxicillin 125 mg/mL (100 mL): can be substituted with:
- Amoxicillin 500 mg/5 mL (100 mL)
- Amoxicillin 100 mg/1 mL (20 mL)
- Amoxicillin 250 mg/5 mL (100 mL)
Amoxicillin 250 mg/5 mL (100 mL): can be substituted with:
- Amoxicillin 500 mg/5 mL (100 mL)
- Amoxicillin 125 mg/5 mL (100 mL)
- Amoxicillin 100 mg/1 mL (20 mL)
Amoxicillin 500 mg capsules: can be substituted with:
- Amoxicillin 250 mg capsules
- Amoxicillin 1000 mg tablets
Amoxicillin 1000 mg tablets: can be substituted with:
- Amoxicillin 500 mg capsules
- Amoxicillin 1000 mg capsules
Significantly, oral liquid formulations cannot be substituted with capsules or tablets, and vice versa.
Know the conditions
Before pharmacists make a substitution, they must adhere to several conditions listed in the SSSI. Two specific reporting and recording requirements pharmacists must fulfil include:
making a record of supplying the substitutable medicines as an alternative to the scarce medicine at the time of dispensing (for example, annotating 'SSSI' on the dispensing label)

establishing and following a procedure to inform the prescriber as soon as practical after the substitution is made.
'There are strong safety reasons for ensuring the prescriber is aware of the particular medicine that has been dispensed to their patient,' according to the SSSI.
'The prescriber would otherwise assume that the patient was dispensed the prescribed medicine and would not know about the substitution without notice of this from the dispensing pharmacist.'
However, pharmacists have expressed concern that contacting prescribers for this relatively minor substitution may be resource intensive and potentially add to the burden GPs are currently experiencing.
To view the full SSSI click here. Regulatory updates to reflect the new instrument are also available on the PSA microsite.