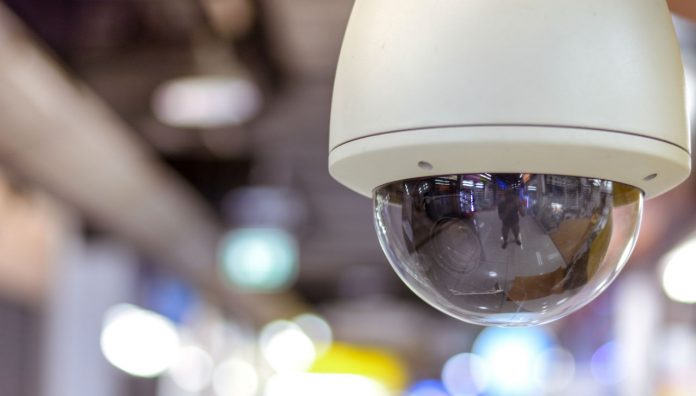 After the recent hold-up of a Supercare Pharmacy, Australian Pharmacist investigates the prevalence of violence towards pharmacists and the measures that can put in place to ensure staff safety.
On Thursday 15 August, Ascot Vale pharmacy in Melbourne was assailed by armed robbers who took prescription medicine and cash, threatening two staff members and binding the wrists of a security guard. But this is hardly an isolated incident.
Research conducted in 2011 into the prevalence of violence in community pharmacy found that of the 248 pharmacists surveyed, almost all (91%) had either witnessed or had been on the receiving end of a form of violence within 12 months. A significant proportion of the surveyed pharmacists indicated that they 'sometimes' or 'never' reported such incidents, and over 50% said that they were not offered support after violent incidents.1
The Pharmacists' Support Service's (PSS) 2018 report, Managing Stress in Pharmacy, said that, 'Pharmacy owners should take an approach that aims to minimise the impact of injury as well as providing support as a result of the "indirect" intangible feelings of vulnerability and fear that staff may experience.'2
But what does this look like in practice?
The supercare approach
Jane Mitchell, owner of Ascot Vale pharmacy spoke to Australian Pharmacist about the recent incident and the security measures they have in place pre, during and post event.
'We employ security guards and have great cameras and CCTV footage. We also have an emergency lockdown button for the pharmacy and panic alarms installed, with mobile panic alarms for the staff and guards,' she said.
Pre-incident, Ms Mitchell said that the pharmacy doors were open 24 hours a day, however this has since changed.
'Since the incident, our pharmacy doors will be closed between 10pm–6am with a security guard operating the front doors to let customers enter and exit the pharmacy. The security guard will have visibility of all people before they enter the pharmacy,' she said.
'We talk about risk management in our staff meetings, and we've reviewed all our security procedures again since the incident. Although we do have comprehensive security procedures, we've tightened them so that our doors are closed – something we didn't want to do and which we might change – but at the moment this is what we have decided as a group,' Ms Mitchell said.
'Some of the other Supercare Pharmacies do close their doors and allow people to come and go via a security guard, intercom or other arrangements.'
Ascot Vale pharmacy staff are trained to use the lock-down button in the event of an emergency or if they see something happening outside that they don't want to come inside the pharmacy. 
'If staff feel vulnerable or uncomfortable in a situation, they are encouraged to press the panic alarm or call the police.' 
But practice doesn't necessarily make perfect. 'The other night, despite our training and protocols, a staff member went to push the panic alarm and one of the assailants saw her try and do that.'
Post-incident, there are various administration and support procedures in place.
'We have documented procedures that advise staff about the steps to follow to alert the department [of health], depending on the security level of the incident. We also have online forms to complete for the department to give them all the information that they require about the incident.'
On counselling after the fact, Mitchell said that it's up to the individual about the level of support they need – counselling is always offered. 
'Our staff will receive their counselling tonight [seven days post-incident], which is definitely a part of our procedure. When incidents have happened in the past, we have used staff counselling.' 
Ms Mitchell added that staff are encouraged to access services such as the PSS if they feel like they need additional support on top of the counselling offered. 
PSS can be contacted on 1300 244 910. For information about how to manage a violent incident, steps to take post-event and managing trauma, visit: https://www.supportforpharmacists.org.au/index.php/resources-2/information-and-resources/trauma
Legal matters
Most states and territories have online resources that provide information about preventative safeguarding measures, what to do during an event and reporting protocols post-event. 
NSW Police recommend measures such as:
designating safe areas and escape routes

never take drastic action during the robbery and do not chase the offender

immediately telephone the Police on Triple Zero (000) even if you have activated hold up or duress alarms

close the premises to the public and keep unauthorised persons out.
Victoria police suggest:
don't talk too freely on the phone as others may be listening to confidential or valuable information

report incidents to your supervisor – no matter how minor

secure entrances and windows with good quality locks, solid doors and window bars

aim to ensure the offender leaves the premises as soon as possible, without injuring or harming anyone.
For more state and territory specific tips, access the following resources:
References
 Peterson GM, Sean IM, Jackson SL, Naunton M.

Violence in community pharmacy in Australia: Incidence and implications. 2011. At: 

https://www.researchgate.net/publication/50377685_Violence_in_community_pharmacy_in_Australia_Incidence_and_implications

Pharmacists' Support Service. Managing Stress in Pharmacy 2018. At: 

https://www.supportforpharmacists.org.au/images/managing-stress-in-pharmacy-au-2018.pdf