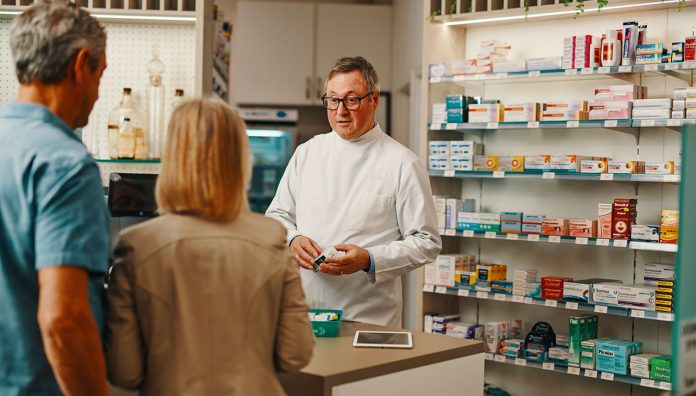 A watershed moment for patients, pharmacists and medicine safety was reached last week when federal, state and territory health ministers declared Medicine Safety and the Quality Use of Medicines as the 10th National Health Priority Area. 
Beginning with the January launch of PSA's Medicine Safety: Take Care report and followed by its federal budget submission and the Pharmacists in 2023 report, an almost year-long campaign has led to a turning point in medicine safety after the historic agreement at last week's COAG Health Council meeting in Perth.
PSA has also outlined three key areas of reform that should be of the 'highest priority' for government in achieving the quality use of medicines and medicine safety.1
Federal Minister for Health Greg Hunt announced the latest National Health Priority Area on Friday, following the tabling of the Interim Report of the Royal Commission into Aged Care Quality and Safety which found that improvement in medication management and regulatory changes in residential aged care were urgently needed. 
Mr Hunt welcomed the cooperation of other health ministers to improve the management of medicines with particular focus on their use in residential aged care.
'Medication-related harms are broad and frequently remain hidden,' he said in a press release announcing the agreement. 'An ageing population with increasing co-morbidities and complicated treatment options further increase the risks of medication-related harms.'2
'I have commissioned a national baseline report on Quality Use of Medicines and Medicines Safety that will inform new best practice models, new national standards and better medication management,' Mr Hunt said.2
PSA National President Associate Professor Chris Freeman applauded the baseline report announcement which will identify the prevalence of harm and collect evidence of use and misuse of medicines.1
'It's also time to review the National Medicines Policy and make sure it reflects contemporary health care needs and practices. If we are serious about achieving quality and safe use of medicines, three areas need to be of the highest priority.'
They are:
the development of a comprehensive data evaluation framework to support the monitoring and reporting of medicines safety measures

greater awareness of medicines safety and its implications

the testing and implementation of evidence-based interventions across settings to improve the health of Australians.
PSA's call to action in Medicine Safety: Take Care outlined how 250,000 Australians are hospitalised each year and another 400,000 have presented to emergency departments as a result of medication errors, inappropriate use, misadventure and interactions. It is estimated that at least half of these could have been prevented.3
The report also found that 98% of residents have at least one medication-related problem, 1.2 million Australians have experienced an adverse medication event in the last 6 months, and almost 1 in 4 older people prescribed medicines cleared by the kidneys are prescribed an excessive dose.3
Proactive engagement of pharmacists has the potential to significantly reduce the number of adverse medication events in Australia, it concluded.3
A/Prof Freeman looks forward to working with other peak agencies including the Australian Commission for Safety and Quality in Healthcare and the Australian Digital Health Agency to ensure the safe and quality use of medicine. Medicine safety should be part of the National Health Reform Agreements, he said.
The CEO of the Society of Hospital Pharmacists of Australia (SHPA) Kristin Michaels welcomed the opportunity to work with PSA following the National Health Priority announcement. 
'I look forward to working with Mr Kinsela to progress our mutual goals, as we empower and equip SHPA and PSA members to improve the safe and quality use of medicines for all Australians,' she said.4
References