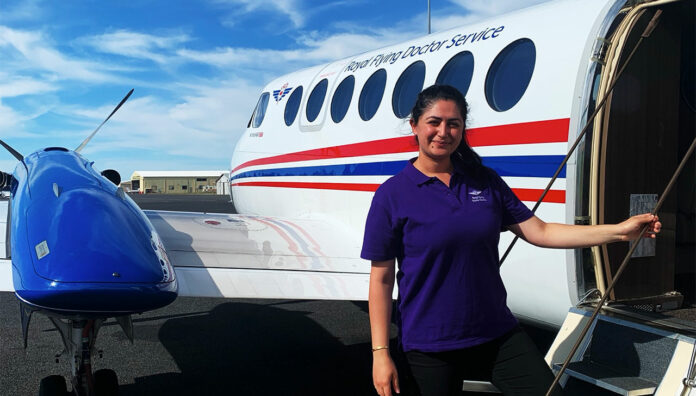 Four of PSA's Intern Training Program (ITP) leads share the highlights of their diverse careers, and what you can expect to encounter during this challenging and exciting year.
Oya Gulal MPS
Pharmacist Immuniser at the Royal Flying Doctor Service (RFDS) and PSA Pharmacist – Training Officer, New South Wales
Describe your role as a pharmacist immuniser with RFDS. 
I travel to remote towns with a team of immunisers to administer the Pfizer COVID-19 vaccine to patients. We meet at the RFDS airport base where we fly to the nearest airport of our destination. 
We are then greeted by locals or other RFDS members who drive our team to the rural town. When we arrive, we quickly set up our stations – including an area to draw up and prepare the vaccines, laptops for checking in patients and data collection, and tables where patients sit to get vaccinated – so we can power through the line of people waiting to get immunised.  
What's the most interesting part of your role?
Flying to work in a small plane! Every trip is unique in destination and experience. It is great to interact with people from different locations, and making a health service like vaccination so accessible gives you immense career fulfilment.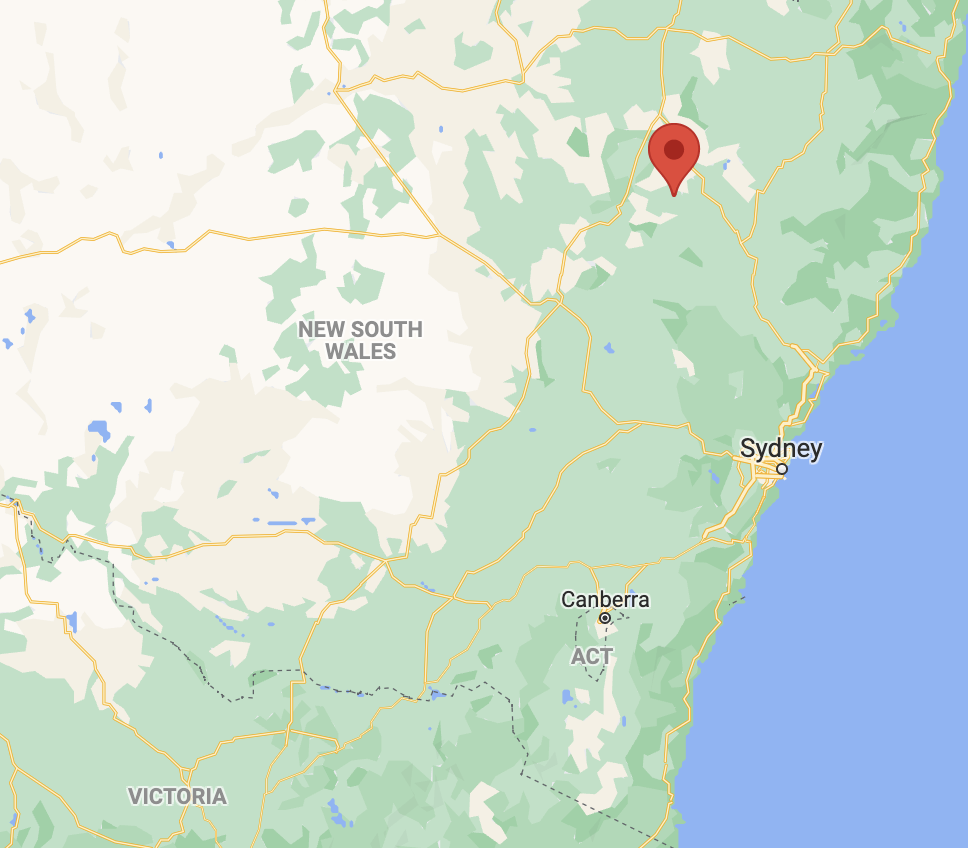 A highlight was my first RFDS trip to Mullaley in NSW, where I met the team of nurses I would be working with. I was nervous and not sure what to expect, but all the locals were lovely and so grateful for the service we were providing. I was really proud of the team and what we were achieving. 
How did your intern year prepare you for your role?
Working under supervision is one of the best aspects of being an intern pharmacist. It's a great year to learn from mistakes and bounce information and decisions off your colleagues. At first it feels overwhelming as you try to recall what you learnt during university, but you soon find that information is best retained during application. For example, as I linked medicines to certain patients and situations, I was able to better recall information about that drug for future reference. 
The intern year also prepared me for interacting with patients from all walks of life, which is something you can't learn at university. I fine-tuned my emotional intelligence skills and expanded my abilities in conflict resolution, and those experiences helped to mould the type of pharmacist I am today.  
Advice for new interns?
Make the most of your PSA membership. The available tools and CPD activities are great! During my internship, I was so overwhelmed with work and submitting requirements that I didn't explore these resources until after the program was over.
I would also recommend keeping your membership with PSA as an early career pharmacist. It's the best way to stay on top of pharmacy updates, particularly the changes to legislation and advice for vaccinating pharmacists during the COVID-19 pandemic. 
It was also through PSA that I came across the RFDS immunising role, which has been the most memorable time in my career to date.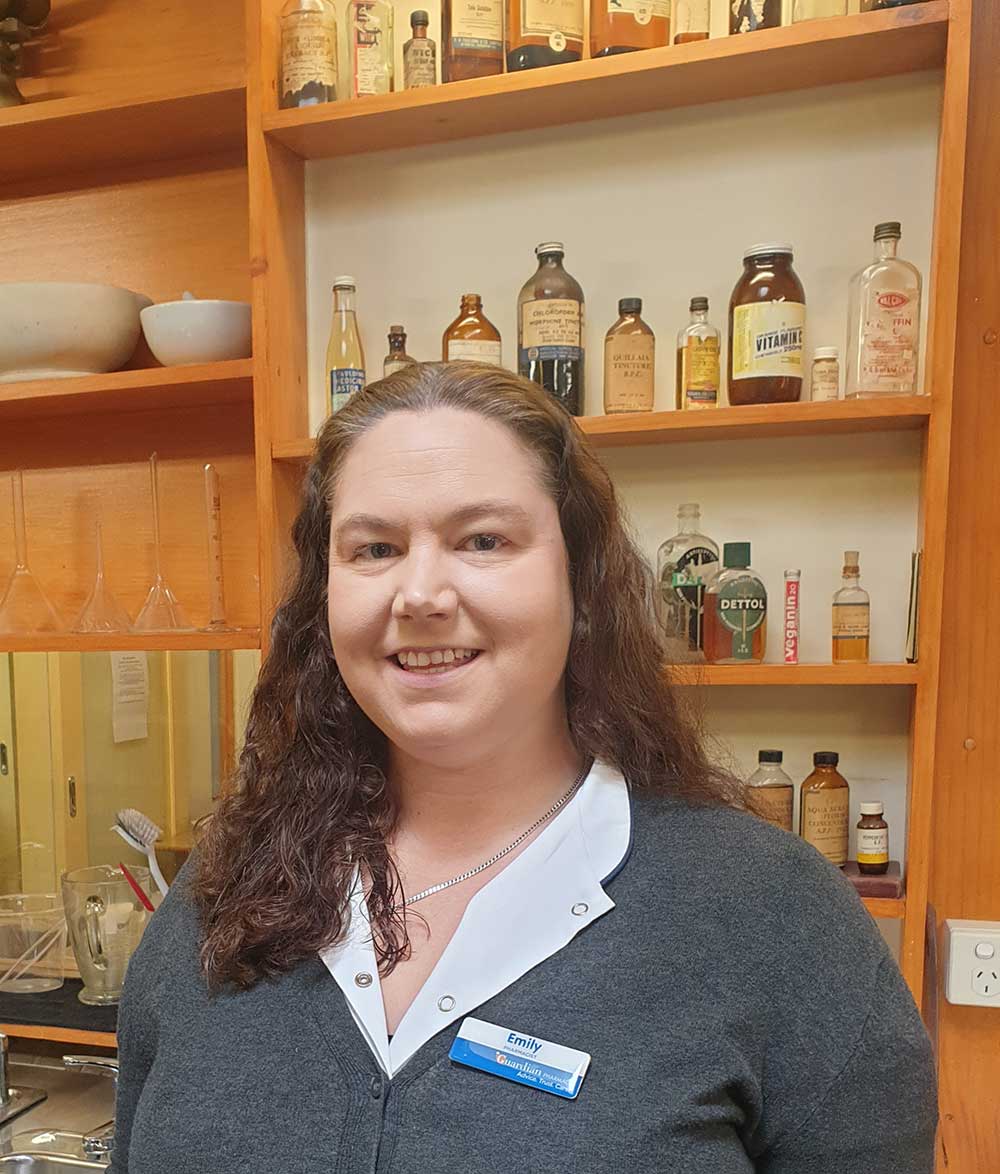 Emily Thorp MPS
Community pharmacist and PSA Pharmacist – Trainer and Assessor, Tasmania
What is it like working as a community pharmacist in a rural area?
I have managed pharmacies in both urban and rural areas, but it's in the rural towns where you get to know your patients and really make a difference. 
At the moment I work in a small pharmacy servicing a mental health centre, which allows me to showcase my mental health first aid skills and suicide prevention training. Those interactions make it all worthwhile, and allow me to reflect on the full scope of pharmacy practice when facilitating intern workshops.
Why did you choose this pathway?
Being the most accessible health professional is such an important role. The area I work in has low health literacy levels, which means explaining to patients how to treat something over the counter, why a blood test is important for certain medicines, or why seeing a counsellor might be a great first step before starting a medicine.
Being the person people come to when their mental health deteriorates and they don't know who else to turn to creates lifelong bonds. It's an amazing feeling to reflect on the lives you've changed just by instigating a conversation and really listening.
What's the best thing about working as an ITP trainer?
Seeing the interns grow! We held an icebreaker event in August where each intern had to discuss a 'high five' moment in their ITP.  We realised how far everyone had progressed and what a difference they had made already.  
One intern attended our suicide prevention training only weeks before a patient came in and let her know his mental health was declining. She had the confidence to ask him the vital questions about suicide and got him the help he needed. Another  started a conversation about a newly initiated moclobemide script, only to discover the patient thought it was an anti-inflammatory and the prescriber thought they had chosen Mobic.
These interns prevented medicine-related harm, immunised patients and decreased vaccine hesitancy, and had mental health conversations that could have been lifesaving. The future of pharmacy and our community is in fantastic hands.    
What do you wish you had known before starting your intern year?
What shoes to wear. It's taken years of trial and error, but Skechers are my top pick for comfort.
What's the best memory of your intern year?
Reuniting with friends at ITP workshops and hearing how everyone else is going. You can feel quite isolated in a new workplace while finding your way, and knowing your mates are having the same experiences is fantastic. 
What advice would you give to new interns?
Make sure you have all the support you can get. In the ITP, your trainer and assessor is a pharmacist who remembers their intern year. They will welcome you to the program, provide regular support and give feedback throughout the year. 
It's also important to be open with your preceptor about what you are finding challenging and what you feel you are good at. But remember to reward yourself for all your achievements – you're almost there!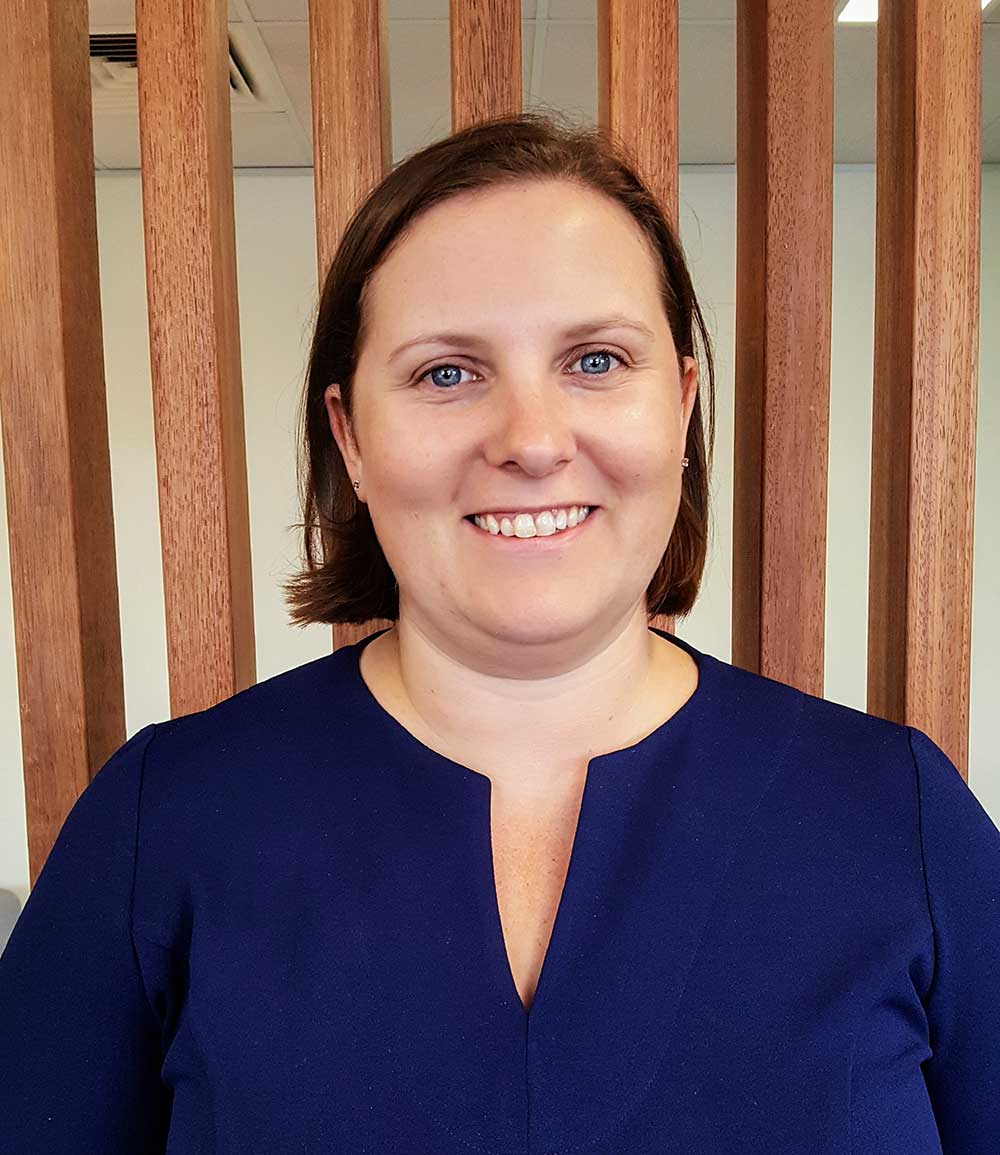 Penny Macklin MPS
PSA Senior Pharmacist – Trainer and Assessor, Queensland
How did you get your start in pharmacy?
Packing dose administration aids at an aged care-focused pharmacy while completing my degree in 2005. I did my internship at the same pharmacy, then bought into a partnership there in 2013. 
After selling the pharmacy in 2017, I worked as a professional services pharmacist at an innovative Brisbane pharmacy that focused on forward dispensing. I started working for PSA in 2019, which was a great opportunity to branch out in my career and to give back to the profession. This year, I was given the opportunity to work at a Queensland Health community vaccination clinic as a clinical lead.
What was it like vaccinating patients at a major hub?
Fast-paced and rewarding. The centre averaged 1,200 vaccinations a day at its peak and no two days were the same. 
As a clinical lead I oversaw the vaccinators, and ensured the centre delivered safe and efficient care. This meant addressing the clinical concerns of patients and assessing their readiness for vaccination, monitoring vaccine preparation and administration, and watching over patients' recovery post-vaccine on a daily basis. 
Most of the other clinical leads in the program were registered nurses, but having a pharmacist on the team brought a different perspective. A lot of questions revolved around the co-administration of medicines, so I had the knowledge and expertise to confidently assess and reassure patients. 
What did you find challenging in your intern year? 
Stepping up to take responsibility for decisions. When you're a student, you are always checking in with senior staff. But once you become an intern, you need to make that shift to solving problems independently, rather than just taking them to your supervisor. 
What do you wish you had known as an intern?
To seek out every opportunity, and use the year to consolidate your clinical skills. Your knowledge will only get you so far, so use your internship to translate it into exceptional patient care while you have a great support network around you.
It's a huge year and it is what you make it. Be open to new opportunities and find your passion. Immunisation and pharmacy education is mine!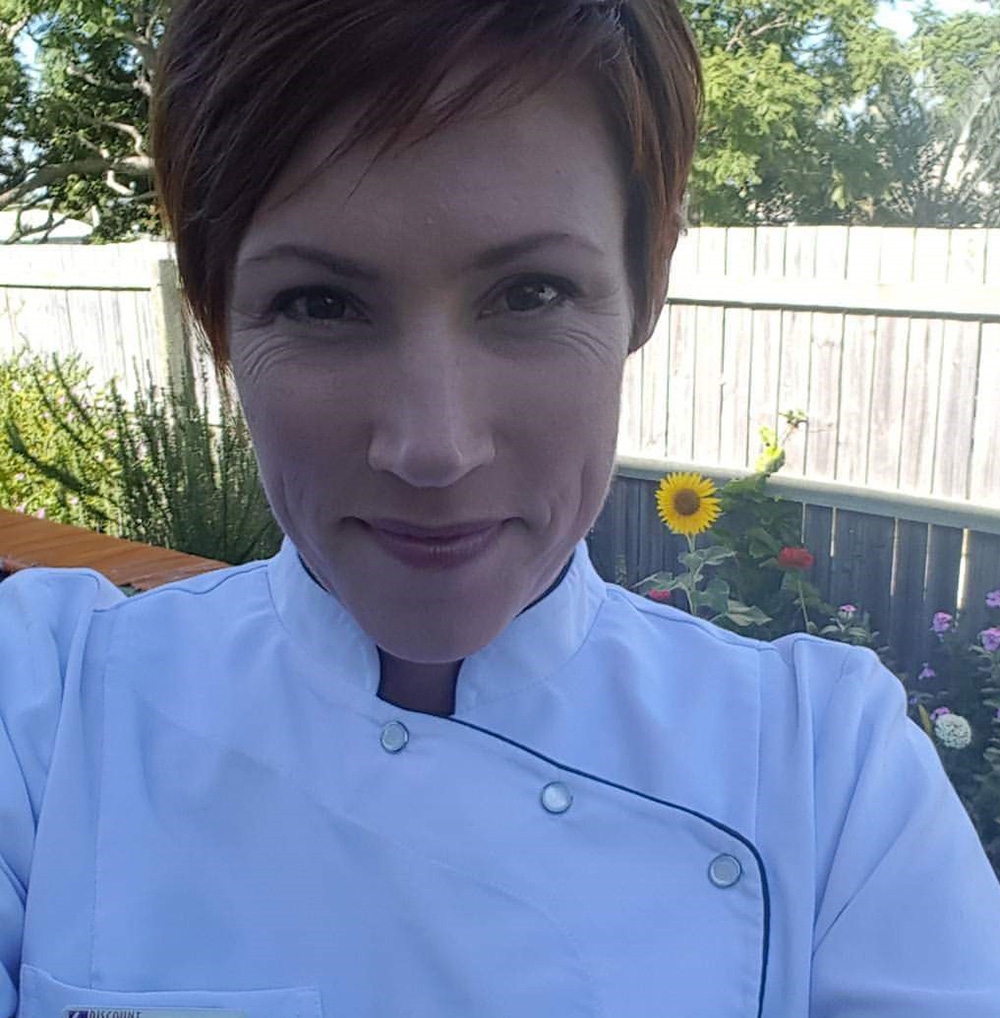 Kerri Barwick MPS
PSA Manager – Trainer and Assessor, Queensland
How did you get your start in pharmacy?
As a 15-year-old high school casual in a community pharmacy, before working my way up to shop manager. After that, I moved to working in buying, marketing and other areas behind the scenes while doing a business degree, which led to a role at the Quality Care Pharmacy Program (QCPP).
How did you end up as a trainer and assessor with PSA? 
From my role at QCPP, I started training pharmacy assistants before I took some time off to have my three kids. I returned to working at a community pharmacy on a casual basis when the kids were small, which helped me realise I always wanted to stay in the industry, so I went back to university and got my pharmacy degree. 
After working as a pharmacist for a while, I wanted to give back and decided training was the best avenue. I love helping my community and providing valuable advice, but I wanted more pharmacists to be able to do the same. What better way to do that than become involved with interns and help to shape the future of our profession.
What surprised you about your intern year? 
Going from being a pharmacy assistant to a pharmacist, I was really shocked at how differently the patients treat you. I got first-hand experience of what it feels like to be one of the most trusted professionals.
What was challenging?
A couple of patients I was close to passed away. Talking to their families after this can be really difficult.
What's your best memory of your intern year? 
The connections you form with patients. We're often the first to know if people are sick, pregnant or having health worries, so I felt very privileged to be let into people's lives.  
To participate in next year's Intern Training Program, click here to enrol now.