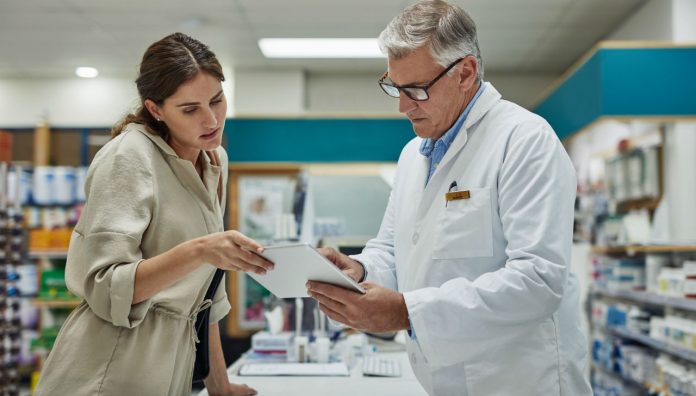 While the My Health Record (MHR) opt-out date of January 31 has come and gone, people still have the option to permanently delete their record at any time. Here's some top tips to communicate to patients about MHR moving forward.
The national MHR opt-out period received widespread media attention. So much so, that the deadline was extended from 15 November 2018 to 31 January 2019.
Now that the opt-out period has passed, records will be created in February for every Australian who has chosen to have a MHR.
Benefits of having a My Health Record
Much of the public discussion has focused on privacy and security concerns, while the benefits of the system have received comparatively little attention. It is valuable discussing with your patients the benefits of having a MHR to help them make informed choices about how they wish to use the system.
For instance, it will be possible to collate key health information in one place, such as a medicines list. This makes it easier for pertinent health information to be accessed by their doctors, pharmacists, specialists or hospitals. This will help improve medicine safety by reducing risk of duplication, missing therapy or dose errors, particularly at transitions of care.  
The MHR reduces pressure on consumers to remember all the details of their medical history – such as their prescriptions or the names of tests they've had – every time they see a new health professional. This is particularly useful in aged care, as older people are more prone to chronic conditions, polypharmacy and frequent interactions within the healthcare system.
In a medical emergency, healthcare providers connected to the MHR system can access patient's health information such as allergies, medicines and immunisations. This helps them to provide the best possible treatment and care.
Opting out, or back in, post deadline
Patients now can choose to have a MHR at any time in their life. The MHR website states that if a patient decides they don't want a MHR, they should call the Australian Digital Health Agency on 1800 723 471 and the record will be permanently deleted.
If, however, a patient who has opted out changes their mind down the track and wants to create a MHR, they can register online to do so here.
Stronger privacy
The decision to have records permanently deleted was in response to the Australian community's calls for stronger privacy and security protections.
The measures were passed by the Australian Parliament under the My Health Records Amendment (Strengthening Privacy) Bill 2018 on November 26 – just days after the initial opt-out date was extended.
There is greater privacy for teenagers aged 14 and over. Under the amended legislation, once a person turns 14 years old, parents will automatically be removed as authorised representatives.
In addition, the Australian Digital Health Agency will not approve the release of an individual's personal or health information to a third party except where it is for the provision of healthcare or is otherwise authorised or required by law.
Under these laws, no-one is permitted to access, or ask a patient to disclose, any information within a MHR for insurance or employment purposes.
Privacy and security settings
MHR is a personally controlled record. It is valuable to highlight to patients who are concerned about the security of their MHR that they can change the privacy settings within their account.
Settings that they can adjust include being able to let people who they trust, such as family members, friends or carers, view and help manage their health information.
Patients can also apply restrictions to the information that healthcare provider organisations can see.
Information for pharmacists
PSA has created a number of MHR education and practice support materials for pharmacists in collaboration with the Australian Digital Health Agency. The My Health Record guidelines for pharmacists and learning modules can be found on PSA's Digital Health Hub.