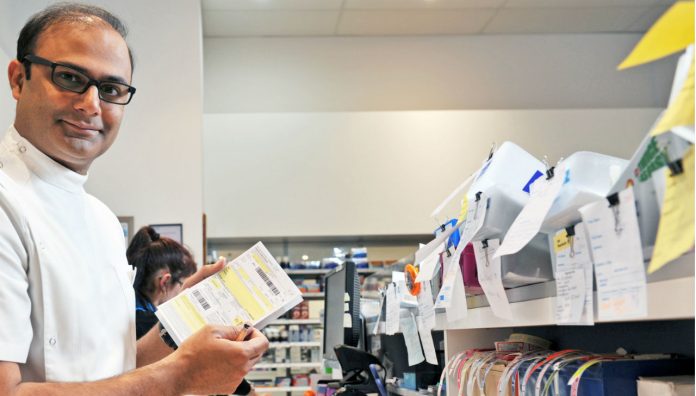 We are working to achieve the 11 key actions in Pharmacists in 2023 to unlock opportunities for pharmacists as the custodians of medicine safety.
I was delighted to launch Pharmacists in 2023: For patients, for our profession, for Australia's health system at Parliament House earlier this month. Minister for Health Greg Hunt's commitment at the launch to have PSA as a signatory to the Seventh Community Pharmacy Agreement was a welcome confirmation of the value of PSA's work to drive opportunities that support our profession to reach its full potential.
PSA leaders from across the country also took the opportunity to hold meetings with members of parliament and start productive conversations about advancing the role of pharmacists in 2023.
We have come a long way towards empowering pharmacists to do more, but there is still much more work to be done.
Pharmacists in 2023 is not just another vision document – the changes we identified are tangible and practical, and in collaboration we aim to achieve them by 2023. Over the next five years we will work to make these changes a reality so pharmacists can provide accessible, safe and effective healthcare for all Australians.
Our upcoming Australian Pharmacist cover story in March breaks down each of the 11 changes and the steps that need to be taken to make them happen.
This month we already achieved a major step forward with the recommendations from the Allied Health Reference Group of the Medicare Benefits Schedule Review Taskforce to add pharmacists to the list of eligible allied health professionals to access Medicare Benefits Schedule (MBS) items for medication management services for patients with complex care requirements. This is an important and timely investment in recognition and remuneration for pharmacists.
Pharmacists in 2023 also calls for funding to embed pharmacists into all clinical settings where medicines are used, including general practice, aged care facilities and Aboriginal Community Controlled Health Organisations.
Together, we can improve the health of all Australians, particularly when and where medicines are used.
We have our action plan for the next five years, and now we are making it happen. We will continue to work with pharmacy leaders, other healthcare groups, consumers and government to advance other system changes that support the role of pharmacists in 2023.