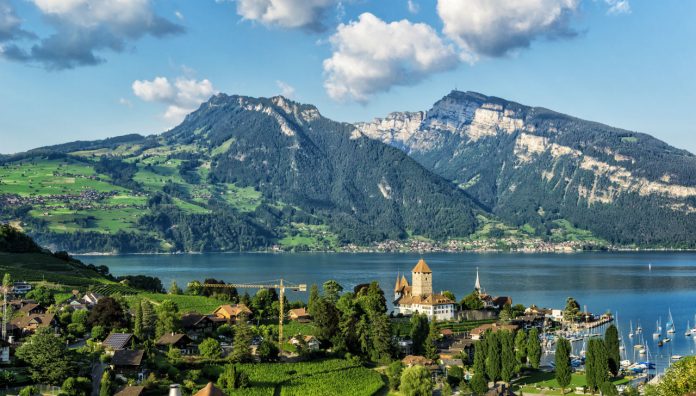 PSA's Offshore Refresher Conference this year took members to Europe. ECP Sinead Stone MPS went along, courtesy of a grant from Bayer.
It was clear from the start that this year's PSA Offshore Refresher, hosted in Montreux in Switzerland and Lyon in France, was going to be about a special experience.
After arriving in picturesque Montreux, we gathered for dinner to meet and mingle with other delegates. Conference chair Warwick Plunkett FPS welcomed us all and, judging from the audience's response, this conference was going to exceed my expectations. After enjoying some warm company and an excellent meal, it was time to retire to prepare for the education sessions starting the next day.
The educational program was introduced by PSA Interim CEO Dr Shane Jackson FPS. His address highlighted PSA's Pharmacists in 2023 discussion paper, and how our profession is shifting from a dispensing to a professional service-based model. Although pharmacists are the 'medicines experts', there are still 250,000 medication-related hospital admissions every year in Australia that could be minimised by the intervention of a pharmacist.
With PSA recently announced as consignatories to the 7th Community Pharmacy Agreement, pharmacists are going to play a much more important role in Australia's healthcare system in terms of medication management and primary healthcare. A lot of ECPs seem to focus a bit on the 'doom and gloom' about their futures, but our profession is definitely on the rise.
This aligned with the theme of the annual 'State of the Pharmacy Nation' lecture presented by Bruce Annabel, one of the leading authorities on the business aspects of pharmacy. His lecture showed that pharmacy growth is in health-related products while dispensing and sundry items remain relatively static.
I had thought it would be hard to focus for five days of lectures with the beautiful Swiss Alps just out the window, but it was not a problem. The lecturers were engaging across a broad range of subjects. We had nine experts present clinical and business topics, with our keynote speaker Peter Salama, Director of General Emergency Health at the WHO, talking about the recent Ebola outbreak and how his team help control it. This was fascinating and inspiring.
A host of respected pharmacists were in attendance. As an ECP it was great to hear their stories and learn from their experience. As well as being able to exchange ideas about pharmacy practice, everyone was friendly and open to chat. The conference coincided with Warwick Plunkett being awarded an OAM during the Queen's Birthday celebration, and we were able to congratulate him and celebrate his recognition at a gala dinner.
The trip was organised with 'Swiss precision' – every detail had been thought of and individual itineraries organised for approximately 250 people. There were also optional tours to enjoy the region. My favourite experience was a spontaneous trip with a few women I met at the conference to the UNESCO listed wine region. We were able to take in the beautiful countryside while trying some of the area's famous wines. A series of dinners laid on the royal treatment.
Now it's time for me to get back to the pharmacy and start implementing this new knowledge into my practice. I would highly recommend PSA's Offshore Refresher for the perfect balance of education, adventure and networking.