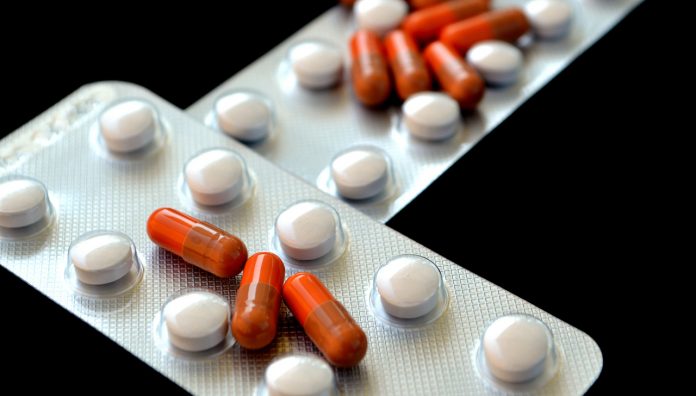 The balance between adequate pain relief and safety with opioids is now more achievable with the release of a handy new resource for patients on discharge from hospital.
NPS MedicineWise produced the patient resource as part of a broader opioid education program for health professionals and consumers, 'Opioids, chronic pain and the bigger picture,' using the Choosing Wisely Australia initiative recommendations and principles relevant to opioid use.*
With worldwide opioid misuse and overdose the Managing pain and opioid medicines resource was released on 21 November after testing in hospital surgical wards and emergency departments.
Every day in Australia 3 people die and 150 are hospitalised because of harm from pharmaceutical opioids.1 The risk increases over time. Around 80% of people taking opioids for 3 months or more experience harm which ranges from mild to severe and fatal effects.2
Opioids can be an effective component of the management of acute and cancer-related pain. However, evidence shows that for most patients with chronic non-cancer pain, opioids do not provide clinically important improvement in pain or function compared with placebo.2
An opioid medicine should only be considered for patients with chronic non-cancer pain once non-pharmacological therapies (e.g. patient education, gradually increasing physical activity and cognitive behavioural therapy [CBT]) and non-opioid medicines (e.g. paracetamol and non-steroidal anti-inflammatories) have been optimised.2 Once started, the opioid continues to be one component of a multimodal treatment approach. 
Opioid analgesia attenuates with time, while the harm persists or increases with time and increasing doses. For some patients, the primary benefit of opioids becomes the avoidance of withdrawal.1
Recent evidence suggests that tapering opioids improves pain, function and quality of life. However, this is often challenging and can take time.1
Importantly, a personal pain management plan should be created by a patient with their health professional (e.g. pharmacist). That plan needs to include criteria for ceasing the medicine.1
The aim of the Managing pain and opioid medicines resource is to ensure patients use their pain medicine safely and effectively, as well as using other ways of managing pain. It has three key elements: 5 questions to ask a health professional before leaving hospital, tips for taking and storing opioids at home, and a personal pain management plan for development with a health professional. The questions are based on Choosing Wisely Australia's 5 questions to ask your doctor resource to guide better conversation and tests, treatments and procedures.
Hospital staff will be encouraged to provide the two-page patient resource to people prescribed opioids for non-cancer pain as inpatients, or on discharge, and encourage a conversation about using opioids for short-term pain, their adverse effects and other ways of managing pain. Health professionals practising in primary care are encouraged to print copies for their patients and initiate discussions about opioid medicines.
* Do not continue opioid prescription for chronic non-cancer pain without ongoing demonstration of functional benefit, periodic attempts at dose reduction and screening for long-term harms. (Faculty of Pain Medicine, Australian and New Zealand College of Anaesthetists).1
References
Opioids, chronic pain and the bigger picture NPS MedicineWise. At:

www.nps.org.au/professionals/opioids-chronic-pain

 

Opioids out of balance. NPS MedicineWise News. 2 October 2019. At:

www.nps.org.au/news/opioids-out-of-balance